It's a no-brainer to visit Israel in the summer, which is when all the best tourist attractions are open and ready for guests. Here are some of Israel's most-visited tourist attractions in the summer.
Beach
Israel's western border is lined with miles and miles of beaches. From Nahariya's rocky cast to Netanya's soft sand to Tel Aviv's trendy promenade, the beaches in Israel are where you want to start, finish, and fill in your otherwise busy days on your vacation.
Aquakef
This floating water park, located on the Sea of Galilee (Kineret Lake), is where you will find every kind of water obstacle course, including trampolines, ladders, and bridges. Bring the whole family to enjoy the cool water fun on a hot summer day.
Superland and Luna Park
Superland is a Rishon Letzion classic amusement park that has it all! Enjoy a train ride through the park, stop off for a carousel ride, or delight in one of the food booths. Teenagers especially enjoy riding on the bungee cord of the Sky Coaster.
Luna Park, located in the heart of Tel Aviv, is the sister park of Superland. There, you will enjoy other classics such as a photo booth and carnival games.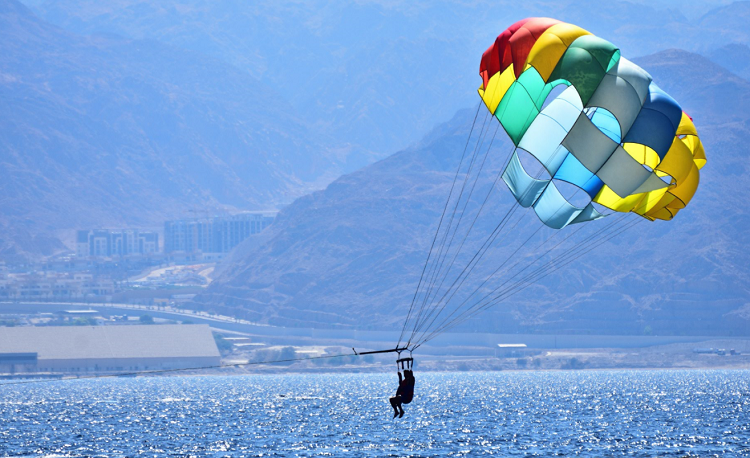 Yarkon Park
Across the road from Luna Park, you will find a grassy area with lots of room to run around and enjoy a barbecue with the whole family. Enjoy family bike riding, canoeing on the Yarkon River, flying a kite, and chasing after each other on a huge wooden playscape.
Teddy Kollek Park
This park is located right outside the Old City of Jerusalem, and across the street from Mamilla. In the summer, children can be heard for a mile around, screaming and laughing along with the water fountains shooting up from the ground. The fountains are turned on for 30 minutes, every two hours from 11 am until 8 pm. In the evenings, the water is accompanied by a light show and symphony orchestra recordings.
Chutzot HaYotzer
This iconic Jerusalem August attraction is a must-see on your summer trip to Israel. It is an art festival with half of the art originating in Israel, and the other half coming from dozens of other countries around the world. There you will find everything from custom-made aprons to jewelry made of stone, to macramé hammocks. The festival features musical and dance shows and boasts dozens of different food trucks from all over Jerusalem.
While you are enjoying the best of Israel in the summer, you can use car rental Israel service  so you can get around in the most efficient way.