It's no wonder the Great Smoky Mountains are known as one of the top family vacation destinations in the Southeast. From comedy shows in Pigeon Forge to outdoor adventures in Gatlinburg, the surrounding mountain towns are full of activities that strike a unique balance, entertaining both children and adults. Read on to find out why the Smokies make the best family vacation destination!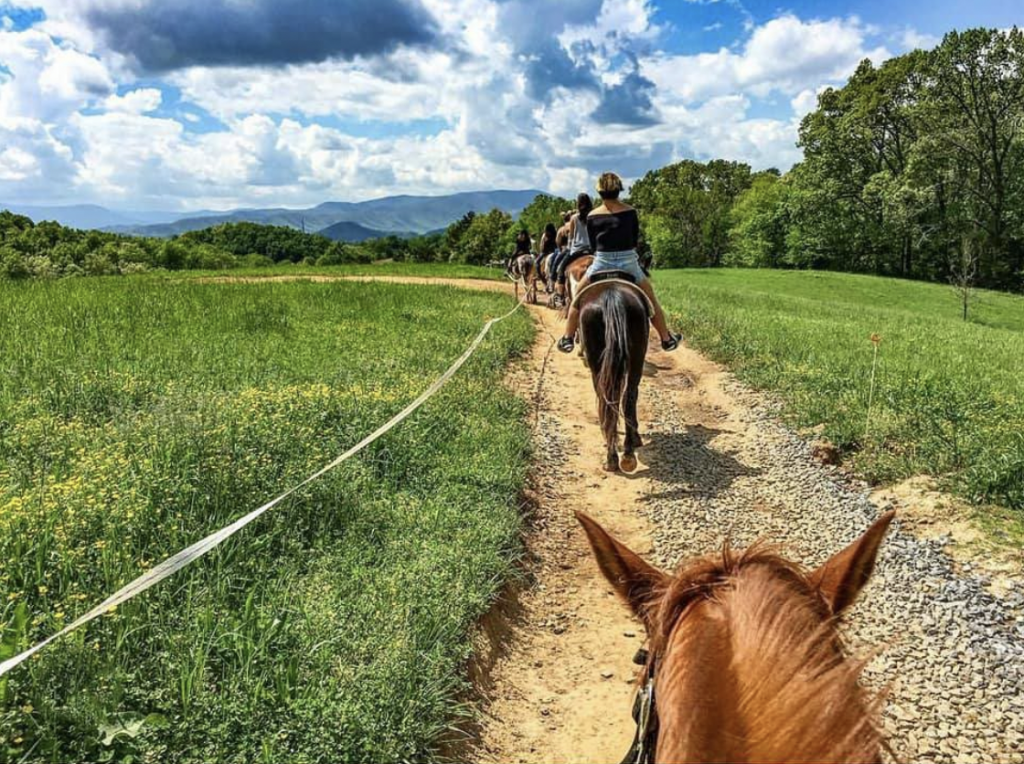 The Mountains Are Ripe With Outdoor Adventures
The number one reason to visit the Smokies is, of course, to spend time outside in the beautiful natural environment. The mountains lend themselves well to a variety of fun outdoor activities, such as hiking, camping, and fishing. If you're the kind of family that likes to turn adventuring up a notch, you can enjoy the outdoors in much more exciting ways as well.
For instance, imagine yourself zooming at top speeds through the leafy treetops, a unique vantage point overlooking the magnificent blue peaks. As soon as your feet touch solid ground again, you could immediately move on to the next adventure: a tour of the winding forest trails on a speedy ATV or UTV. Or, you could trade in your mechanical steed for a real one and befriend a horse to guide you up the mountain. At Jayell Ranch, you can experience the natural beauty of the Smokies up-close on a zipline, ATV, and a horse all in the same afternoon!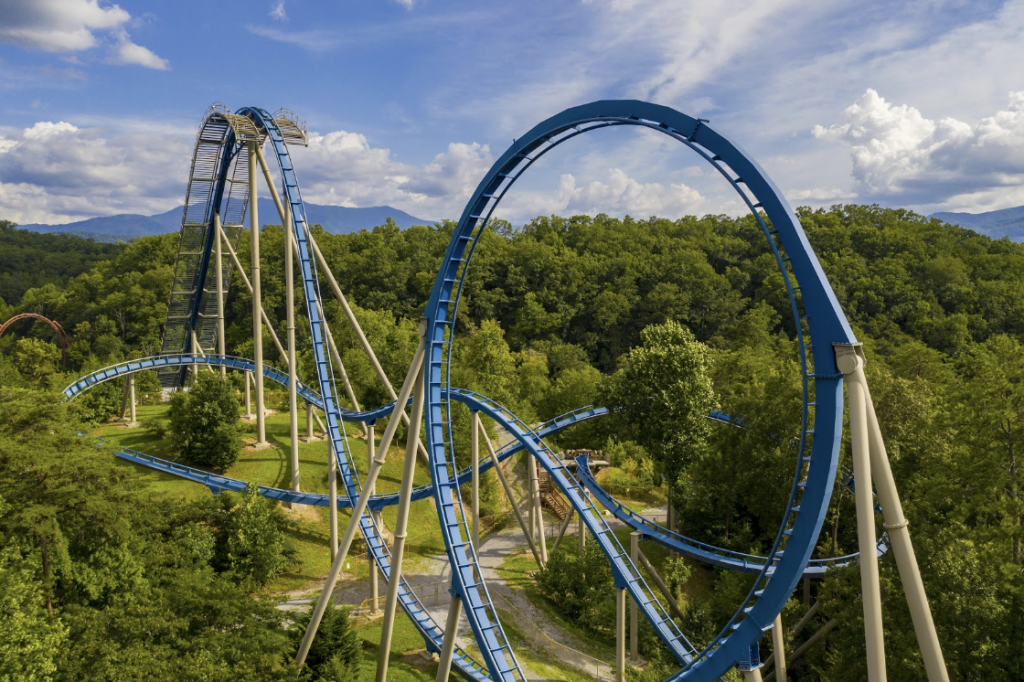 The Amusement Parks Are Endless
Aside from all the opportunities for adventure the mountains themselves provide, the towns of Pigeon Forge and Gatlinburg have quite the thing or two to offer as well! More precisely, the Smokies' second claim to fame is the amusement park scene.
In particular, Pigeon Forge is nationally renowned for Dollywood, a theme park named after music legend and philanthropist Dolly Parton, whose roots are these very woods. There's always tons of family fun to discover at Dollywood between 40+ rides, seasonal festivals, dining and shopping opportunities, and year-round theatrical and musical entertainment for all ages.
While Dollywood is what puts Pigeon Forge on the map, it's not the only theme park worth visiting in this neighborhood. You'll also find Rowdy Bear Mountain in Pigeon Forge, a snow-themed amusement park featuring four unique attractions plus a playground. In wintertime, their 500-foot snow tubing hill will shoot you to the bottom at 35 mph! In summertime, the tubing track also includes a 70-foot drop. After tubing, try your hand at axe-throwing (only for kids age 10 or older), or go for a literal spin on either of the two thrill rides: the Ski Lift Shootout Coaster and the Avalanche Snow Coaster.
The amusement rides in the Smokies really are endless when you consider there more opportunities at the Rocky Top Mountain Coaster and Moonshine Mountain Coaster. You could also take a trip up the Aerial Tramway to land at Ober Gatlinburg. This multi-purpose entertainment center is home to even more rides and games, plus ski and snowboarding slopes, shopping and dining.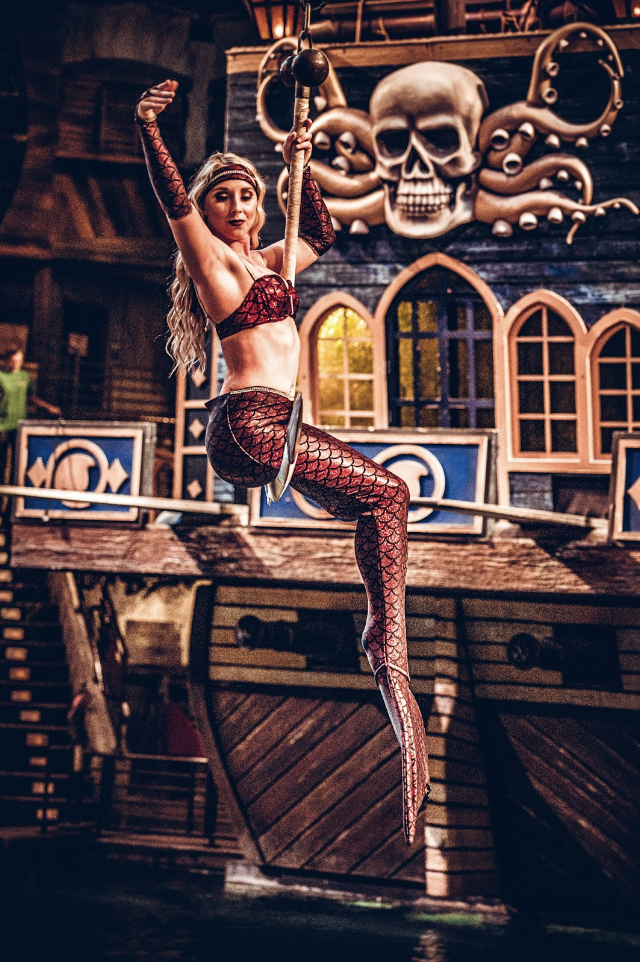 The Dinner Theater Scene Welcomes Kids
If you have never experienced dinner theater before, you're in for a treat. Pigeon Forge is home to numerous venues and the talent to match. Reserve your tickets and arrive early to get settled into your seats. Soon, piping hot dinner will be served while you relax and enjoy an evening of enthralling storytelling, amazing stunt work, and hilarious comedy!
No matter your age and generation, Pirates Voyage Dinner & Show never fails to entertain. Get swept off your feet by the ocean current, and follow the swashbuckling adventures of Captain Blackbeard and Quartermaster Calico Jack aboard the Crimson and the Sapphire. These daring pirates are after none other than Davy Jones' sunken treasure and must brave cannon battles at sea, sword fighting on deck, the fires of a dangerous lagoon, and the wrath of deep sea skeletons. Look forward to a dinner of pan-fried chicken, sugar-cured ham and Southern-style sides while you root for your buccaneering heroes.
When the mountain clogging and swimming hole diving competitions start, you'll know you're dealing with mountain folk who mean business. At Hatfield & McCoy Dinner Feud, two hillbilly families continue their generations-long war in the most hilarious ways. Pick a side and cheer on your chosen family as they try to out-perform, out-stunt, out-sing and out-dance one another. This evening of comedy and absurdity comes with an all-you-can-eat feast of fried chicken, open pit pulled pork barbecue, and more delicious homestyle eats.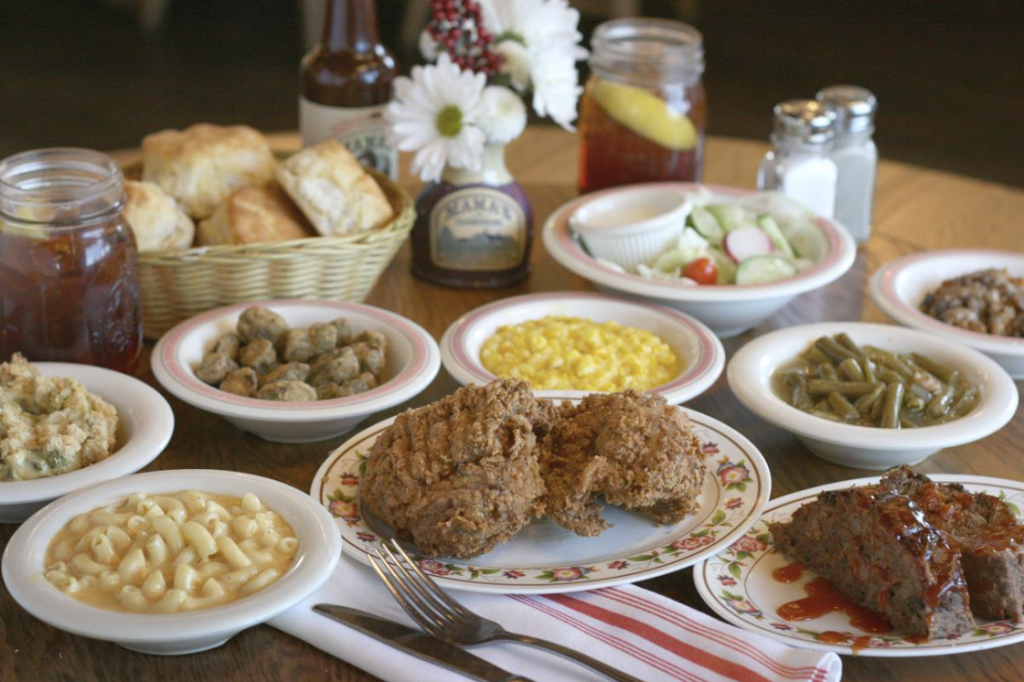 Family Dinner Is Part of the Culture
When you're not eating out at a dinner theater, the other nights of your family vacations should be spent in classic Southern fashion: over an intimate family dinner. The best restaurants in the Smokies are those that specialize in family-style dining, complete with authentic Southern cuisine.
At family dinner in the South, every plate on the table is shared. While they are open for breakfast, lunch, and dinner, you'll want to go to Paula Deen's Family Kitchen during dinnertime for that reason. After choosing two to four down home dishes and four Paula's Famous sides, everyone will get a chance to try a bite of all of Paula Deen's most popular recipes.
You'll feel like you just stepped foot in your grandma's dining room at Mama's Farmhouse, where guests are treated like family. This all-you-can-eat restaurant specialized in fried chicken, serving dishes in that same family style. Indulge in a couple of their award-winning homemade buttermilk biscuits alongside your entrées of fried chicken, meatloaf, honey-glazed ham, country fried steak, or turkey and stuffing. Remember to save room for sides like mashed potatoes and fried okra, plus desserts like banana pudding and peach cobbler.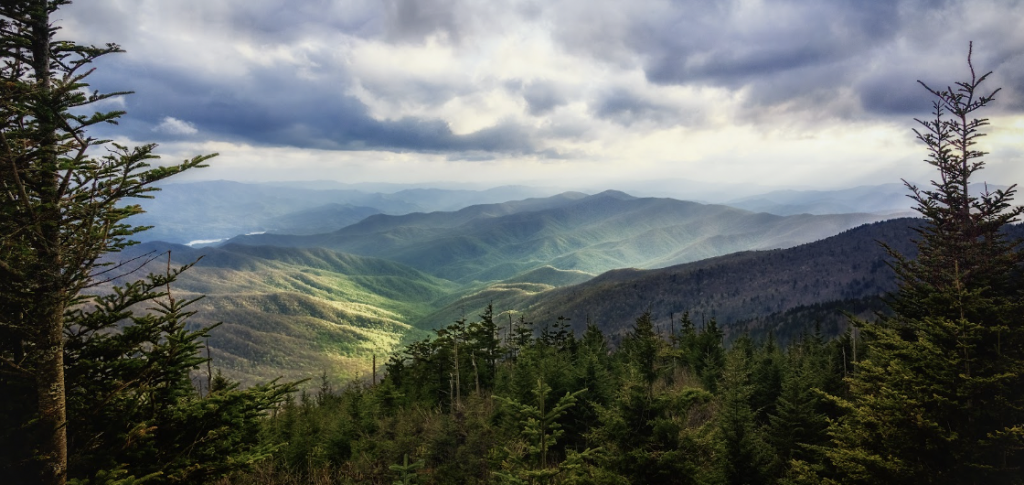 In Conclusion
A great family vacation involves plenty of opportunities for quality time. Even if you get lots of quality time at home on a regular basis, it can provide unique ways to interact and connect with one another. However, the best family vacation comprises activities that kids can do and adults can enjoy equally. If you're wondering where to explore next on a family vacation, the Great Smoky Mountains of Eastern Tennessee should be at the top of your list!