The pioneer in leisure and luxury experiences, the city where impossible doesn't exist, an Arabian emirate steeped in culture yet happens to be the curator of some of the most modern architectural marvels in the world -Dubai is the ultimate place to enjoy leisure and culture at its best. 
Those who have always labelled Dubai as a desert city need to look at this destination from a fresh point of view. The emirate has a gorgeous shoreline lapped up by the serene Persian Gulf. Its northern and eastern side is bordered by majestic rugged Hajar mountains. All these elements together create a dramatic setting for Dubai to offer a variety of fantastic experiences. Together with the innovative architectural creations and exquisite lifestyle, Dubai offers the finest of leisure holiday options.  For all who look forward to spending time in this emirate, here is a selection of must-see tourist attractions to visit on a Dubai holiday.  
Iconic landmarks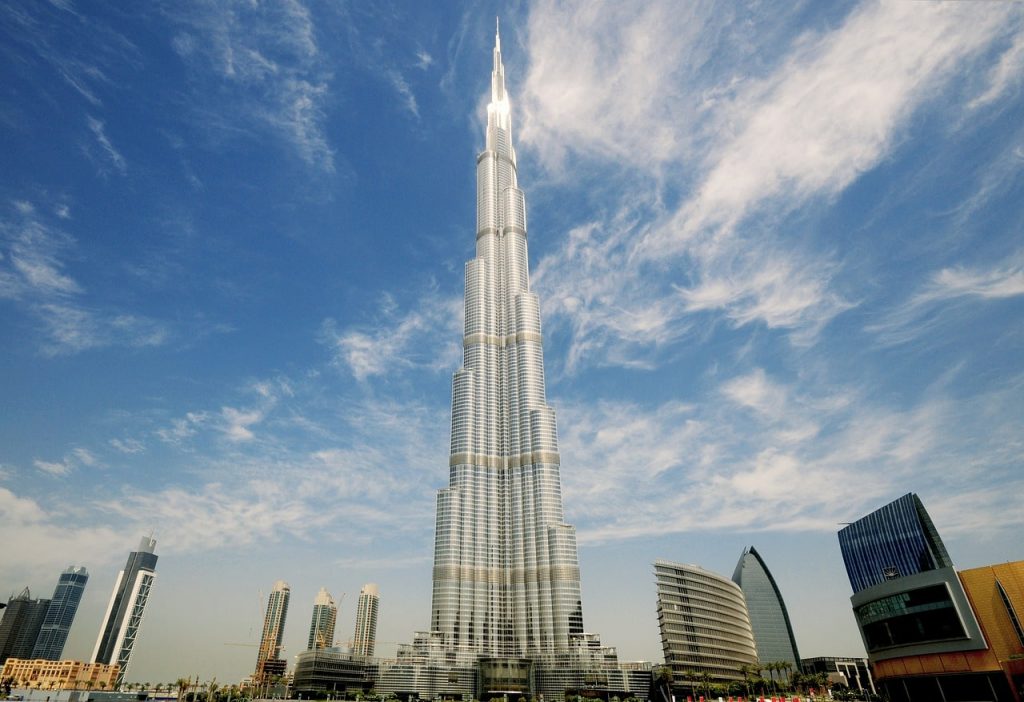 Burj Khalifa
At nearly 830 metres, Burj Khalifa holds the title of the tallest standing structure in the world. This scintillating tower is the symbol of modern Dubai and also an attraction that holds many world records. The view from its observatory decks at levels 124 and 125 will leave a lasting impression on you. Burj Khalifa's ultimate splendour is best seen after dark when millions of vibrant lights illuminate it.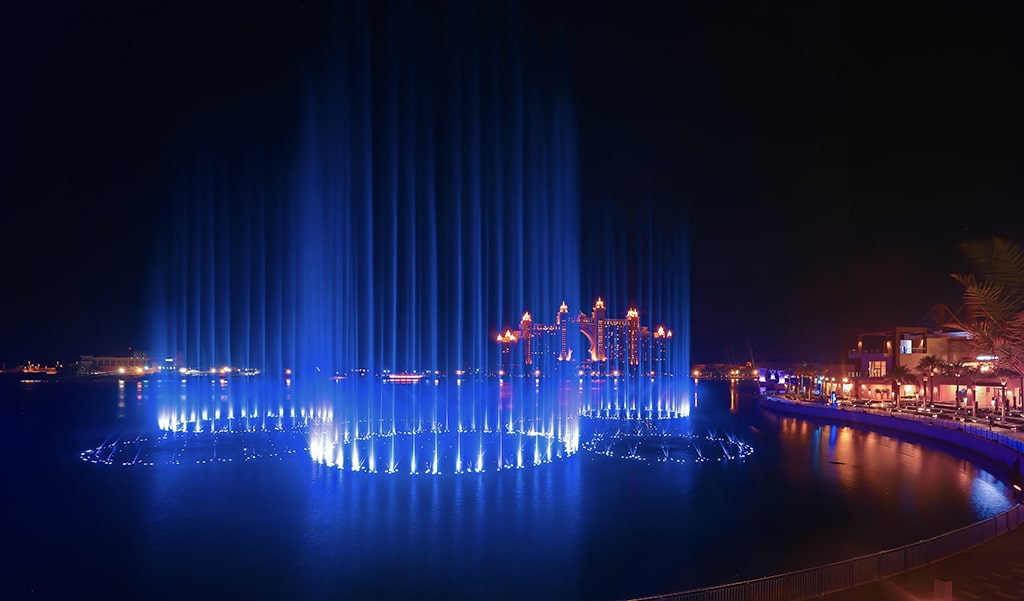 Palm Fountain
Another scintillating sight to behold! Palm Fountain is the world's biggest dancing water fountain in the world and graces the Pointe area of Palm Jumeirah island. Unveiled in 2020, this brand-new addition to Dubai's extraordinary landmarks offers a perfect spot to just pause and watch a spectacular sound, water, and light show. The waterjets sway and shoot in synch with music beats and creates a vibrant visual spectacle that will linger on long after you have completed your Dubai trip.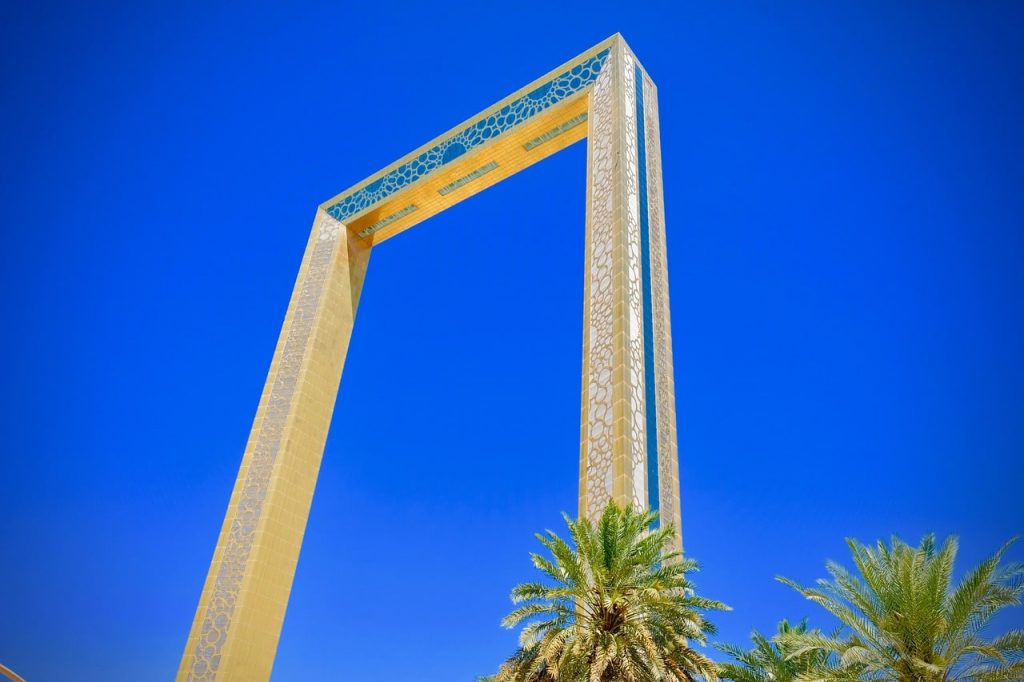 Dubai Frame
This colossal frame, glittering with glass and gold, dominates the scenery at Zabeel Park and captures the best of Dubai's old-world charm and modern times. Inside this dazzling landmark, you can explore Dubai's Bedouin era, then zoom up to the observatory bridge to take in the sweeping views of the present Dubai city skyline. Conclude your experience by stepping into a futuristic tunnel that takes you through visuals of what Dubai holds in its future. Visitors seeking a glimpse of Dubai's history and futuristic visions will find this Dubai tourist attraction to be an enjoyable journey into the past, present, and future of the emirate.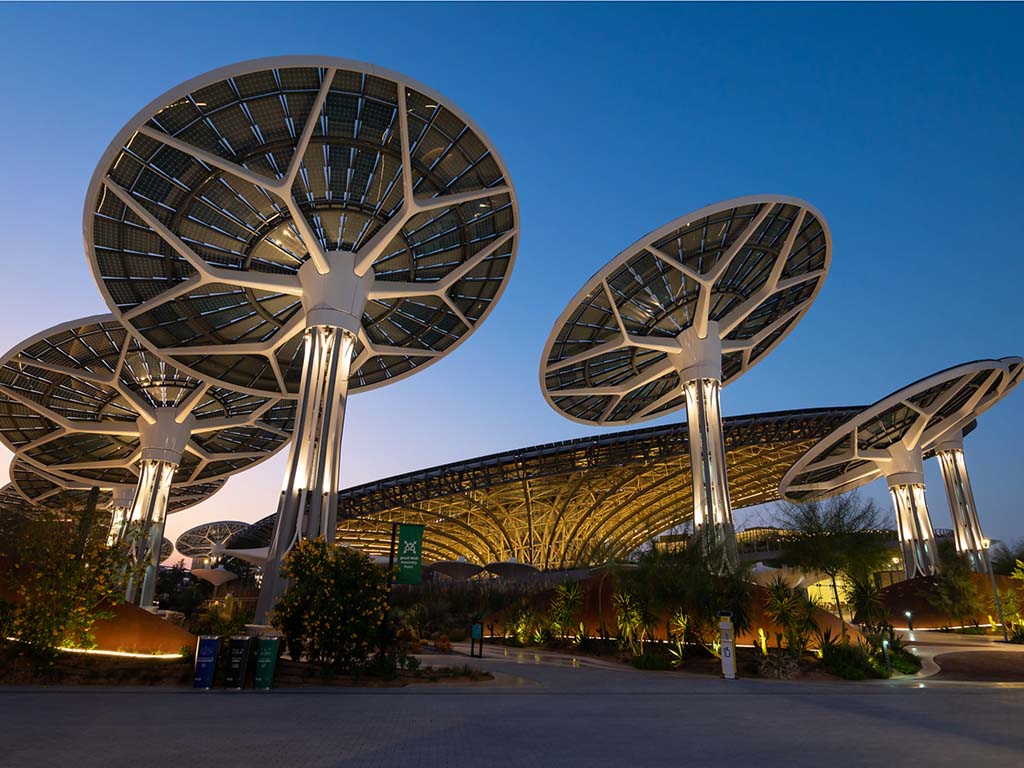 Dubai EXPO 2020
 In celebration of EXPO 2020, Dubai has built a thriving mini-city bursting with unprecedented architectural innovations. Come and experience UAE and other participating countries' plethora of installations in dedicated pavilions illustrating the themes Opportunity, Mobility, and Sustainability. A unique landmark for the event, Dubai EXPO's signature feature is the gigantic metallic dome, which doubles as an impressive screening area. During this mega event, visitors can discover the creative ideas of various countries, enjoy live music events and entertainment, as well as sample delicious culinary delights from around the world.   
Old Dubai Attractions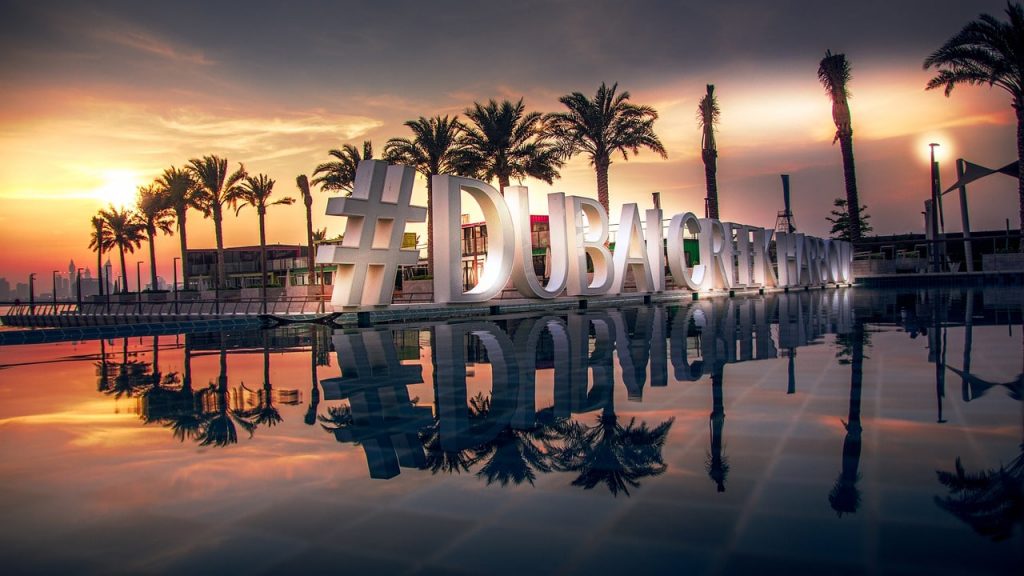 Dubai Creek
Dubai Creek is often mentioned as the top tourist attraction Dubai offers, especially when thinking about cultural Dubai tours. Fondly called 'Khor Dubai' by locals, Dubai Creek, which originates from the Arabian Gulf, traces its course through the city's heart and boasts an old-world  aura on its shoreline which is steeped in memories of Dubai's humble past. You will have the opportunity to witness the ancient cultural ethics that define Dubai. It is also home to a selection of local restaurants and activities based on the traditional Dubai lifestyle that both tourists and residents will enjoy. Take an evening or daytime cruise on the traditional dhow that runs daily along the Dubai Creek to get the most from your visit.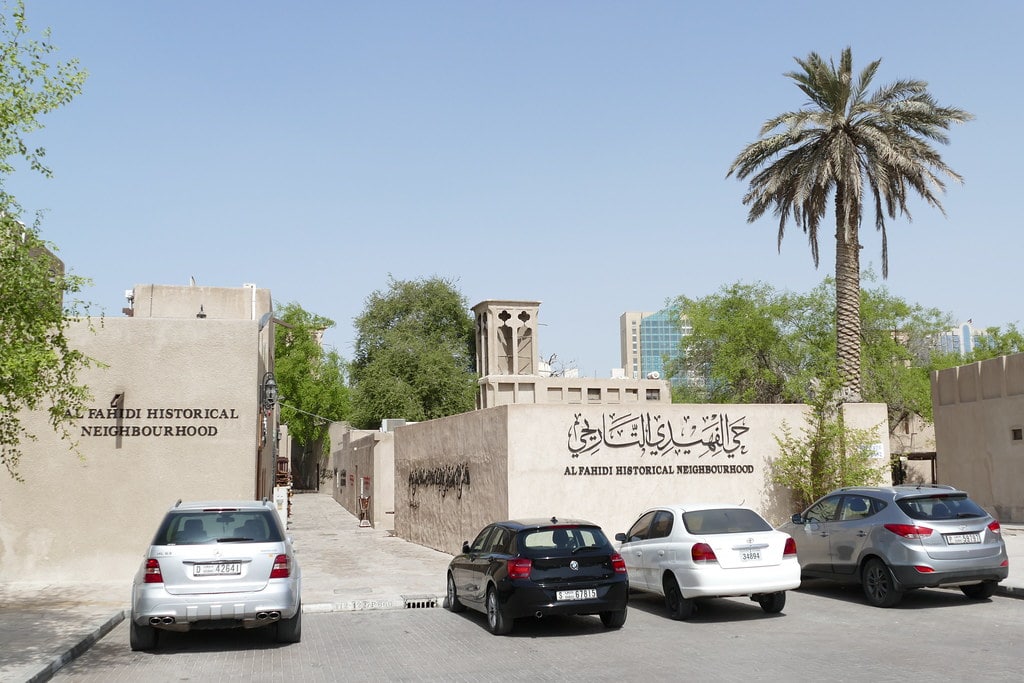 Al Fahidi Historical Neighbourhood
Formerly called Al Bastakiya, Al Fahidi Historical Neighbourhood is one of Dubai's first heritage sites. The area once flourished with the pearl trade. When you wander through its narrow winding alleyways, you come across sand-coloured buildings made of simple materials such as wood and mud that were abundant during that time. With the high wind towers and cross ventilation systems, the houses will explain how the locals kept their homes so cool without the modern air conditioners that were not invented back then. In addition to the Al Fahidi Historical Neighborhood, there are several other interesting landmarks and attractions nearby, such as the Dubai Museum, the Coffee Museum, and the Sheikh Mohammed Centre for Cultural Understanding. 
For serene strolls and scenic views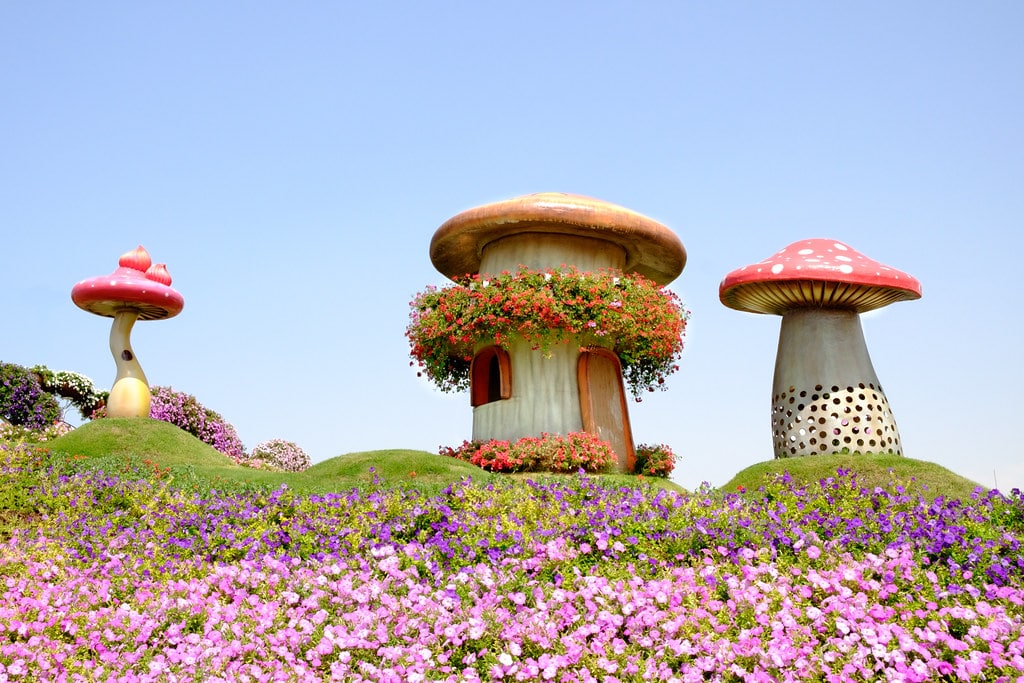 Dubai Miracle Garden
Every year, a patch of Dubai's landscape turns into a beautiful floral oasis from October to April. Dubai Miracle Garden poses as the answer to anyone who questions the ability of the city to do the impossible. Tagged as the largest natural flower garden in the world, this horticultural attraction in Dubai is home to over one million blooms. Visiting this attraction offers a visual treat like no other you witness in Dubai. Through compelling dioramas and installations, it creates an unusually colourful, fragrant, and inviting atmosphere making it one of the most scenic attractions to visit in Dubai.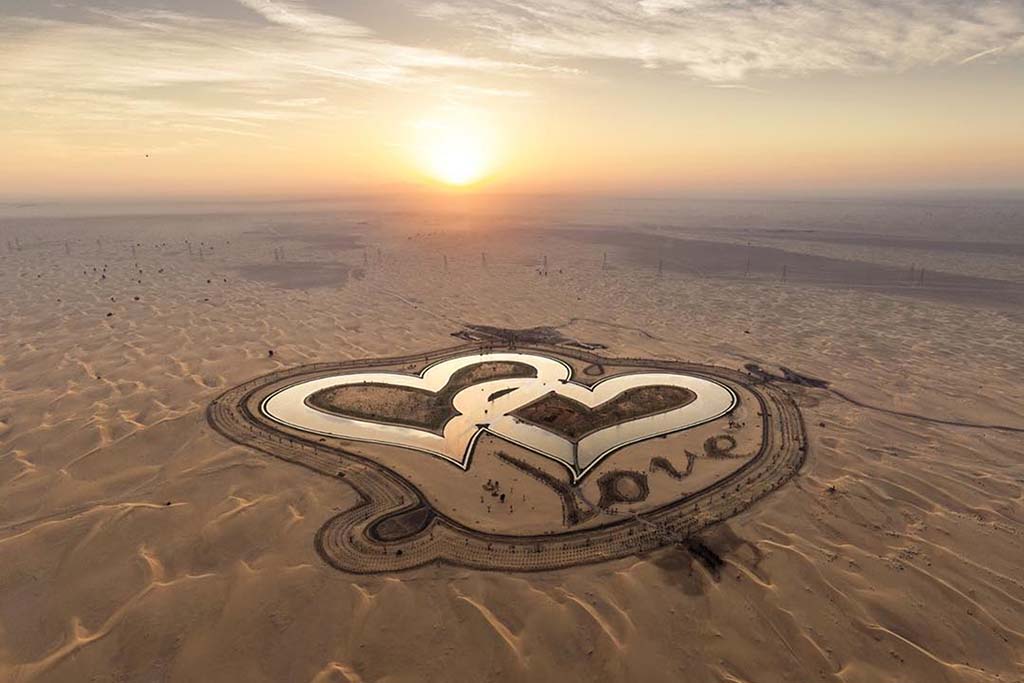 Al Qudra Lakes
Among the artificial wonders built in the emirate, Al Qudra offers a calming atmosphere away from the chaos and busy city life of Dubai. As a series of artificial brooks spread throughout the desert environment, Al Qudra Lakes provide a refuge for desert wildlife and migratory birds. With a serene surrounding, Al Qudra Lakes is popular for nature retreats and romantic interludes. Additionally, the attraction is ideal for barbeque and camping experiences. 
For Adventure Thrills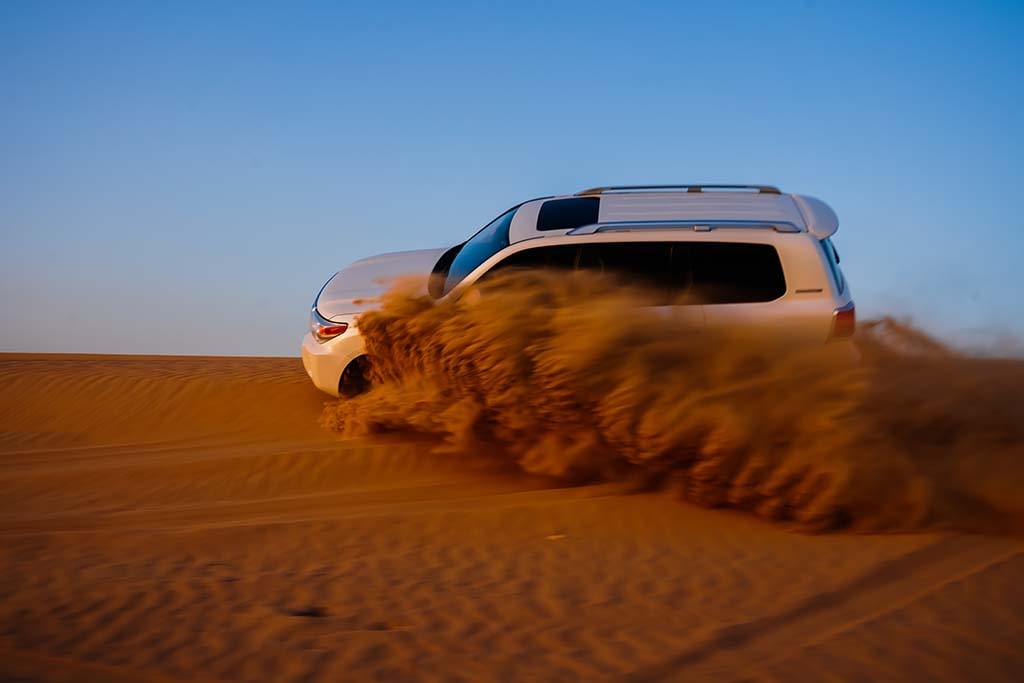 Dubai Desert Safari
Explore the desert adventure for a change of pace from the bustling city of Dubai with any of the desert safari tours. If you like a good adrenaline rush, then buckle up your seat belt and gear up for a rollercoaster ride on the undulating desert dunes on a dune bashing experience. Get more control over your driving skills in the desert, and swerve and zoom as you wish with quad biking and dune buggy rides. A Dubai desert safari tour offers a refreshing perspective on Dubai desert as both an adventure zone and a tranquil setting where one can enjoy traditional experiences such as Emirati folklore and a scrumptious Arabian BBQ dinner.  
For the ultimate shopping experience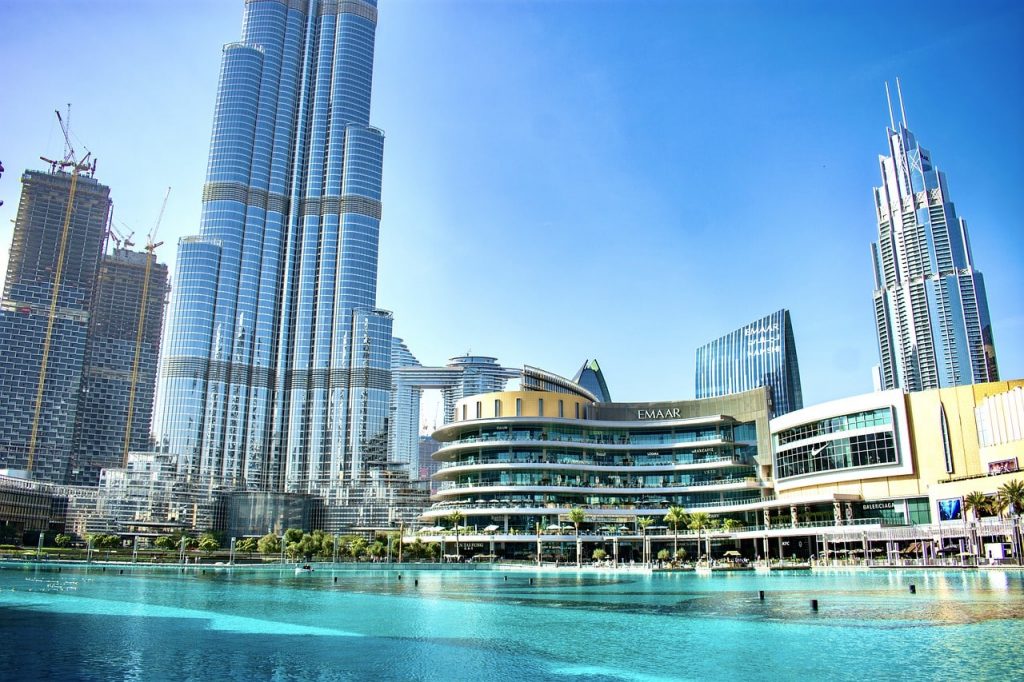 Dubai Mall
There is no way you would want to miss a shopping experience in one of the biggest malls in the world. Dubai Mall offers more than 1000 retail outlets that showcase a plethora of merchandise right from world-renowned apparel to state-of-the-art electronics. Besides being a haven for shopping lovers, the mall has plenty of recreational activities for those who want to have a good time. The Dubai Mall is home to a breath-taking aquarium where you can view the splendours of the underwater realm up-close. You can also depart from reality and jump into a virtual world full of exciting and even horror-themed gaming simulations, which will heighten your sensory experience. On the whole, the Dubai Mall is a destination where you can explore some unique and mind-blowing experiences as well as indulge in the finest retail therapy Dubai has to offer.