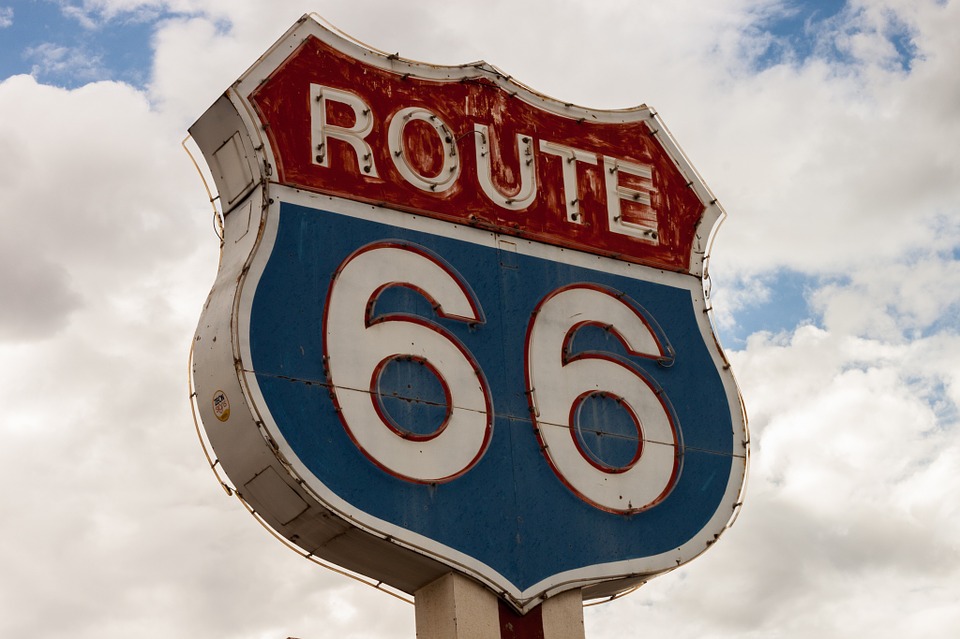 Getting the whole family organized for any occasion can be a challenge at the best of times. Even a trip to the park can be an event. When planning your American road trip and getting your group mobilized, it is important to be prepared. Here is a list of top tips to get you started when planning your next trip.
Know your end destination
Having an end goal in mind when planning your road trip is a good starting point. There is no rule stating that you have to stick to it, and the beauty of a road trip is that you are in control, you are not governed by flight times or train schedules, it is just you and the open road. However, having a rough idea of where you would like to end up will help you decide on the route and ensure you don't end up driving around in circles.
Plan your route
So, once you know your starting point, and you know your final destination, now you can look at potential routes to take. There are a number of famous highways and regions that will add an awe-inspiring scenic boost to your trip, such as Route 66, the Desert Southwest, The Upper Michigan Peninsula, New England, and Yellowstone, just to name a few. Consider spots you may wish to visit along the way, why not stop and venture around the Grand Canyon, go on some family hiking trips and observe the resident wildlife, have a go at some water sports on one of the many stunning rivers and lakes or spend a few days relaxing on the beautiful beaches of California. It is so easy to get distracted with all the activities & beauty spots along Route 66. If you plan to drive the entire 2448 miles, you will need to consider fuel stations! If you are lucky enough to receive a fuel card from your company, make sure these fuel stations are included in your route. For the latest fuel card deals, take a look at a comparison site like iCompario.
Include everyone
A road trip gives you the opportunity to include a little bit for everyone. Have a family brainstorm and see what the individual members of your group want to experience and try to accommodate them. If someone wants to go to the beach and someone else wants to try water sports then you could look at jet skiing or kiteboarding at the beach and tick two things off your list. Think creatively and you can ensure that the whole family can have a trip to remember.
Prep your wheels
In which vehicle will you be traveling? Is your vehicle prepared for the various weather conditions and terrains and is it maintained sufficiently? Consider how much fuel you will require and be mindful of the location of fueling spots along your chosen route and be prepared in the event of a breakdown. Why not rent an RV and reduce the pressures of planning? Not only will you have the security of knowing someone is contactable in the event of a problem, but you also have the comforts of a home away from home, ample space and an extensive amount of resources provided on camping locations and route advise that can make road tripping a breeze.
Be prepared
Ensure you are prepared for any eventuality you may encounter on your trip:
Make sure the car is well-maintained. Vehicles should be getting maintenance checks anyway, but a cross-country road trip is a great excuse to make that appointment you've been putting off. You might find out there are some minor repairs to be made or you might want to check your tires condition. Ensure that you don't run out of fuel on your trip, fuel cards from Icompario can help you with this.
Clothing – swimwear, hiking boots, spares for the kids?
Food and drink – Pack picnics. It's going to be expensive, very unhealthy, or both to eat out or grab fast food for every single meal. Pack snacks and even meals that will last you the entire trip. There are many rich, condensed foods that are healthy, travel well, and will keep you full. Plan out the places where you really want to stop and eat along the way, and consider them treats. This can help save money and the stress of hunger pains when you're in the middle of nowhere.
Entertainment – the U.S is beautiful, but driving can be tiring, and the scenery will only keep younger travelers enthralled for so long, take some books or prepare some games that can keep them amused on longer stretches.
Emergency kit – breakdown kits, charged phones, blankets, flashlights, water, etc., ensure that should you experience a breakdown or become stuck help is accessible, and your group can stay comfortable until aid arrives. If you need to jump the battery after accidentally leaving the lights on, it's often a lot quicker to flag someone down than to wait for AAA.
Embrace the open road
The most important tip for road tripping is to enjoy it. Don't be rigid and go where the wind takes you. There are many apps and online tools that can assist you with a change in plans. Embrace the open road and enjoy experiencing America with your nearest and dearest. Make it the road trip of a lifetime.