Hey, buddies, do you know that Dubai is the Middle East's pearl and is well worth a visit? You can plan a few days there to freshen yourself from your hectic everyday routine. Majority of people believe that Dubai city is the hotspots of United Arab Emirates, and Dubai is the last place on earth they can visit. Dubai can be as expensive or as inexpensive as you want it to be, and it all depends on your decisions. In general, Dubai's prices are similar to those in other major cities around the world. Accommodation and tours can be costly, but there is so much to choose from that you can make it more affordable if you want to.

Eligibility to visit Dubai:
Anyone who usually wants a Dubai city tour is welcomed. All visitors entering Dubai will be required to prove that a PCR test (negative) took 72 hours before departure. Either Arabic or English must be used for the test. Children less than 12 ages are not necessary to pay.
Prohibited  items in luggage:
While traveling to Dubai, you should be well aware of your luggage. It should not contain:
Hashish, poppy seeds, opium, and hallucination pills are all examples of narcotic drugs.
Goods intended to be imported from countries that have been boycotted.
Goods made in Israel or with Israeli trademarks or logos.
Ivory and rhinoceros horn are both considered to be illegal.

Dubai city tour is ideal for visitor's first-time or for those who have a short time because your private group can tour with a devoted lead to all of Dubai's majority of central places of interest. The Dubai Al Fahidi Fort, Burj Al Arab, Burj Khalifa, Dubai Mall, Blue Mosque, the Dubai Museum, the Marina, Sheik Zayed Road, Dubai Creek, and other attractions are among the highlights. There aren't enough days in a lifetime to see everything Dubai has to offer. Three days, on the other hand, puts you in a comfortable spot where you can enjoy some of the city's best attractions, such as desert safaris, dinner cruises, theme park visits, and much more.
Based on previous passengers' spending habits, traditional food in Dubai could cost around 65AED per head when dining out. Breakfast is less expensive than lunch or dinner. Sit-down restaurant food in Dubai is often more expensive than fast food or street food. Stuffed Camel., Shawarma, Ghazi, Matchbous, Esh Hasarya. Al Harees., Mehalabiya are particular food items for visitors.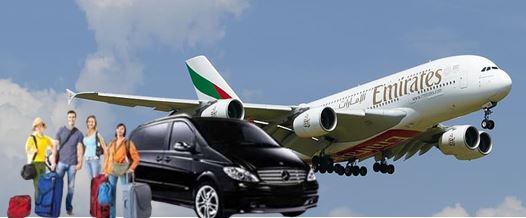 It can be difficult and time-consuming to navigate complex public transportation networks in a foreign language especially if you are new to Dubai and in need of reliable and safe Dubai airport to hotel transfer. Instead, you can book Dubai airport taxi straight to your hotel, which is convenient, fast, and reliable. All Welcome Dubai airport transfers are in a state-of-the-art, the air-conditioned car is waiting for you to provide you assistance to take you from the airport to your respected place. Taxis in Dubai are very inexpensive, depending on where you are traveling. There will still be some visitors to Dubai who are unfamiliar with the prices of hailing and riding in a taxi in Europe, the United Kingdom, or North America.
Your lovely, English-speaking driver will be waiting for you just outside the arrivals hall exit doors from the moment you land at Dubai International Airport (DXB). They'll be holding a sign with your name on it, so you'll quickly recognize them. Your driver will then lead you to your pre-selected car after assisting you with your luggage. There's no need to be concerned if your flight is delayed. While you relax and enjoy your Welcome Pickups Dubai airport transfer, your driver will answer any questions you may have about the city and recommend a few places you to visit during your stay.