If you're traveling around the globe, then there are more than just sights to see and people to meet. You should try out each country's famous dishes at least once. Here are some favorites that you don't want to miss out on.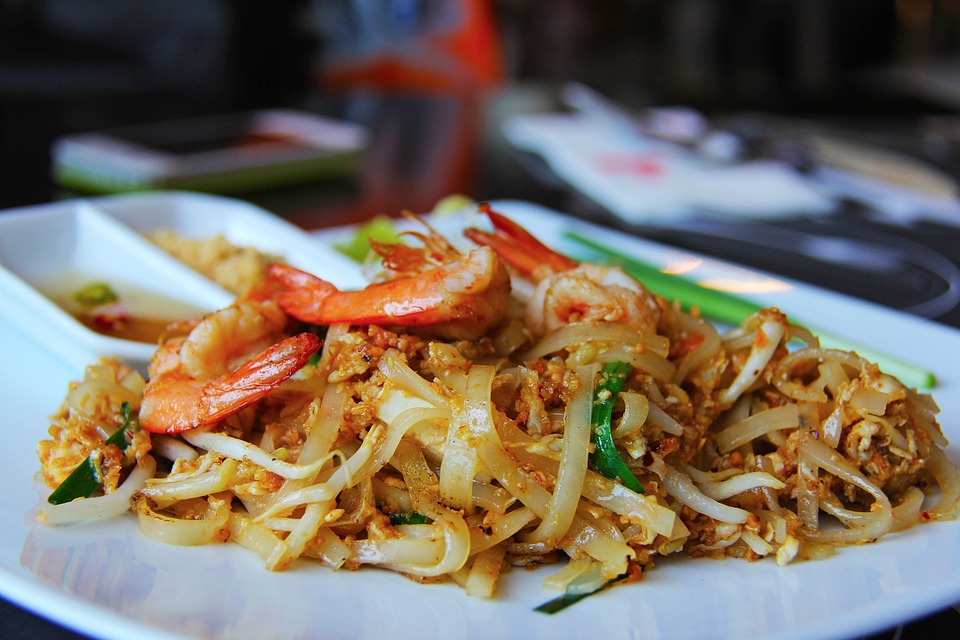 1. Pad Thai In Thailand
Thailand's signature noodle dish shouldn't be missed out on. Whether you want to eat it on the street for a couple of dollars or dine at an upscale restaurant, the choice is yours. Be warned that like most Thai food, it's spicy!
Pad Thai comes in a range of varieties, including beef, chicken, and seafood.
2. Pho In Vietnam
Pho (pronounced fuur), is a noodle soup that is a common staple in Vietnam. This dish isn't hot on its own. However, you do have the option of adding in chili. The dish typically contains chicken or beef.
This is another dish that can be had on the street for one or two dollars. If you're icky about street food, then you will also find numerous mid-range and upscale restaurants serving the dish.
What's great is that the noodle soup is low in calories, which is handy if you're on a diet, such as the HCG diet.
3. Chicken Tikka Masala In India
If you're a curry fan, then you can't go past a chicken tikka masala. One of India's favorite dishes, it is both delicious and filling. Consisting of chunks of roasted chicken in a curry sauce, the dish has received fame around the globe. While it's likely that there are many places that you can buy it down the road from your home, you also don't want to miss out on the real dish, straight from an Indian kitchen. Eat it with rice or naan bread, and if you can handle it, order it spicy.
4. Ravioli In Italy
Italy is a food lover's dream, and you don't want to miss out on ravioli. These are dumplings that are often filled up with spinach and/or cheese. They make an ideal food for those after a meat-free meal.
While you can purchase packaged ravioli at your local supermarket, you're better off trying it freshly made at a nice Italian restaurant.
5. Enchiladas In Mexico
If you do find yourself in Mexico then it's time to order some enchiladas. Whether its breakfast, lunch or dinner, it doesn't matter as this food can be eaten comfortably at any time. Try a Mexico City food tour to get the best experience.
The food dates back to Mayan times when people would eat small fish encompassed by corn tortillas. Both corn and flour tortillas are now used and they are typically fulled with some combination of meat, vegetables, cheese, and seafood. They are then covered in chili sauce.
Final Thoughts
Regardless of which countries you end up in, you're sure to find some cuisine that would delight any foodie. These favorites are extremely popular among locals and people all over the globe, so consider trying them at their source, to experience the most genuine taste.