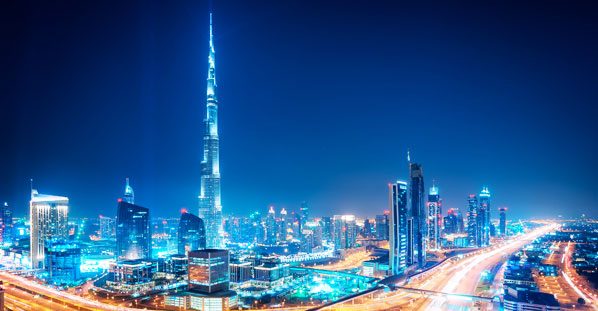 Just a few years ago, Dubai was simply considered a stopover on various air routes, with little to entice visitors other than it's shopping. But in just 3 or 4 years Dubai has been building into a destination in itself, which allures more and more tourists every year at a phenomenal pace. The great thing about it is, because it still is a stopover on various air routes, there is no easier place to visit through a private jet company. If you're interested in knowing which ones are the crop of the cream, be sure to visit this site. With the tallest building in the world dominating the skyline as well as the three largest artificial islands off the coast, Dubai represents the cutting-edge of urban planning and it's ongoing engineering projects continue to represent how man has overcome nature with this mega city right in the heart of the Arabian desert.
Cruise The Dunes On A Desert Safari
If you're looking for a real adventure, check out Desert Safari Dubai, a whole variety of adrenaline pumping choices of safari ranging from a traditional camel back ride into the desert, with traditional and dancing into the night. But alternative safaris a bit different from the norm are on offer in Dubai, such as 'Dune Bashing', which essentially uses everything from 4x4s, to Quad Bikes and Dune Buggies to race, bounce and weave their way through the dunes at break neck speed! Professional drivers can take you on these rides, or you can opt for lessons so you can drive yourself. For something slightly less bone crunching, Sand Boarding – like many places in Africa – is now very popular too.   

Dinner On A Dhow

Dhows in Dubai usually refer to the very large luxury forms that ply the Dubai canals at night weaving their way through the city scape enjoying the cool night time desert breeze, the whole time enjoying meals and entertainment such as traditional music and dance. Trips for dhow cruise dinner and entertainment have been fast growing popularity and for good reason given the luxe taste of the food as well as top notch entertainment. The traditional Dhows, only a few metres long with a wooden hull and lateen sail that used to be seen trading all along the red sea and gulf sea coast lines, and for the more adventurous, trips can be arranged on these too

A Feast Of Fish
There are numerous opportunities for fishing in the seas just off Dubai, and the fish here are great for cooking up later and enjoying after a long day of sailing. Taking fishing trips in Dubai is easily organised, and catches can include tuna, Spanish mackerel and barracuda, amongst others. Most the boats are very modern with private rooms and have state of the art fishing gear and equipment such as tracking radars and the crews are very experienced so will keep very high safety standards. Each boat will have first aid, life jackets and other precautions for fishermen, and staff will keep a lookout for any bad weather, so customers can have total peace of mind.

These are just 3 things on offer you can do in Dubai. Each year, Dubai rolls out more and more engineering wonders such as indoor skiing in the desert and underwater zoos. So forget about Dubai being 'just a layover', because this city is a playground that just keeps getting bigger and better every year.