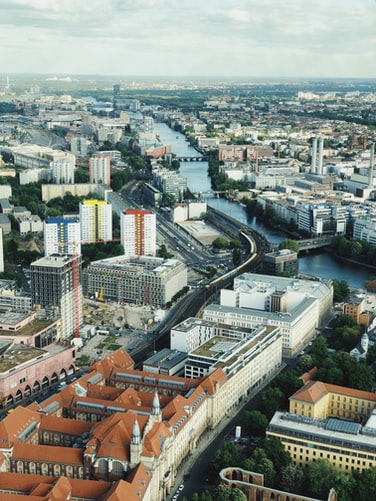 More than nine million foreigners live in Germany. After the United States, Germany is known as the second most popular destination in the world. Every year thousands of people come to Germany for a better life. In Germany, people with multiple religions, educations, nationalities, professions are living. Have you ever thought that why this country is getting so famous for migration destinations? Let's have a look at some of the top reasons to migrate to Germany soon.
Good chance to get a job
Germany comes with the most robust economy in Europe. It is also known as the fourth-largest economy in the world. If you are a skilled worker with any university degree, you must consider a move to Germany. There are far better chances to get a reliable job rather than in other countries. The reason is that unemployment is deficient there. Moreover, the companies across the board always look for skilled workers in Germany. The most want employment fields in Germany are IT, business management, health industries, and engineering.
You can start your own company.
It's surprising to know that Germany consistently ranks number one for entrepreneurs. The highly skilled labor of the country allows beneficial regulations for starting a business. People can make the perfect place for launching a new start-up and open a new satellite office. Along with this, you can also significantly help regarding relocation services.
Small cities are in abundance.
Weimar, Heidelberg, Leipzig, and Bonn are few examples of some of Germany's small, historically rich cities. These little gems often feature town squares along with fairytale settings. The country comes with beautiful places for enjoying the traditional German Christmas markets.
Varied culture
Almost all the major cities of Germany vary from the uber-modern and business-focused to the old-style quaint. These people love the outdoor lifestyle. It is fascinating to know that every town has well-planned cycle path networks for leisure or commuting. In terms of green space, only Berlin alone has more than 2,500 parks. In the summers, hiking is popular as well as wintertime sees the pistes filled with skiers.
Moreover, when it comes to getting around, the German public transport system can never be faulted. The trains always run on time. There are efficient high-speed rail connections among all the major cities.
Convenient access to countries across Europe
Along with nine bordering countries, Germany is well connected to the rest of the world through train or airplane. It is fascinating to know that almost all the major cities and commercial hubs of Germany are well connected by train. High-speed rail service gets travelers from places such as Berlin to Hamburg in just two hours. However, if you move to Germany, you will have convenient access to cities such as Prague, Brussels, Zurich, Amsterdam, and Copenhagen.
The quality of life is top-notch.
People who don't go for the big city's speed or excitement can easily find their life in Germany. Germany, where metropolitan areas are full of parks as well as green spaces. For instance, Berlin is home to vast parks in the urban center. Some other outlying districts like Zehlendorf, Köpenick, and Grünewald offer residents the great chance to live a more suburban life. Moreover, when it comes to medical care, Germany has the best reputation in the world. Keep in consideration that everyone is required by law to have medical insurance, even if you are unemployed. Numerous German employers also offer to cover half of the costs for public medical insurance.
Germans care about the environment.
Recycling has a great prevalence in Germany. All the plastic and paper products are separated into yellow and blue bins. You can find these bins in the courtyard of your apartment building. Moreover, there are also compost bins for dumping all leftover food scraps. Germans bicycle or take the train to work instead of drive.
Families are well supported in Germany.
If you are moving to Germany, especially to a city with young families,  it is to find a daycare spot. However, once you do, the fees are subsidized, making the cost of daycare affordable for families. The country significantly supports families with a monthly payment for each child known as Kindergeld.
It is fascinating to know that all the parents are encouraged to take time off after their birth. If your company is not needed to pay salary during maternity leave, the government will pay you Elterngeld or Parent subsidy. Elterngeld payments are 65 percent of your salary. You can see that many dads are pushing strollers and carrying babies to the playground in Germany. That is another plus point to live in Germany.