It is a fact that Athens, Greece is known worldwide for its fantastic monuments which are of unsurpassed beauty, uniqueness and historical significance. Also, loads of tourists just visit Athens so as to have the chance to walk through Plaka, Monastiraki or Ermou street. Others only bother themselves with visiting as many malls as possible. Some other guests just spend their days and even nights reading about classical Greeks without even paying a visit to the Acropolis or the National Archaeological museum.
Do not take me wrong and please stay away from hatred. I am not here to judge anyone since each and all of us spend our time as we wish or think that it is more beneficial for our body and mind. Nevertheless, there are some diverse options that can take you out of the ordinary and will aid you apply indeed a different kind of tourism. You just have to be smart, brave and open-minded.
A WALK BY THE SEA
OK, I know that such a title creates lots of concerns along with excitement and suspense. For a start, there are plenty of shores and docks just a few minutes away from downtown. For instance, areas like Flisvos, Glyfada and Rafina offer excellent pedestrianized streets and bicycle lanes too for the people to enjoy some fresh sea air and huge green spaces while strolling or riding their bicycles. You may ask me "Why even caring about such walks and rides?" The answer is as simple as that: because your body and mind will rejuvenate but not only that; you will also have the chance to chat with the locals as there will be a lot of them there enjoying the Mediterranean sun and the splash of the waves. Above and beyond, Greek people are very chatty and pretty fluent in English and other foreign languages as well. Then, how about learning about the best pubs in town or nearby destinations that truly worth visiting any day soon? You never know how much information you may obtain just through a short jaunt!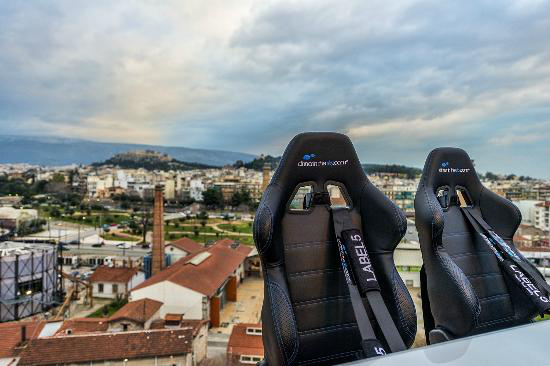 HAVE A PICNIC
You may think I am already going nuts and you might be ready to reject such a scenario but let me explain myself before the final verdict. Are you traveling on a budget or are you fond of exploring and discovery? Are you a nature lover or do you just enjoy a lunch in the woods from time to time? Then, you should go on reading the following lines to learn about one of the top things to do in Athens. Well, you could do the following: First, you should buy some cheese, ham, turkey, toast bread, olives, feta cheese and some fizzy drinks a day before. The next day you should wake up a bit early in the morning, for example at 7am or 8am. If your accommodation offers breakfast, just skip it. You are going to have your own in a while! Afterwards, you can head for the mount Lycabettus. There you can find a tree with thick shadow to avoid dangerous sunrays and start setting your "table". It is a once-in-a-lifetime experience and you will never forget spending some time in a forest. The breathtaking views of Athens will compensate you. You can admire the Houses of Parliament, the Acropolis and the Panathenian Stadium unless the sky is cloudy. Nearby you can spot a small amphitheater where plenty of national and international concerts take place from spring to autumn. You might feel like enjoying one if it takes place after your picnic. No matter what make sure you do not ruin the moment! Tip: Do not forget a basket and a tablecloth!