Even if you haven't visited Paris before, you often feel like you know Paris a little. From fashion, cuisine to romance and elegance, Parisian or French style often cracks the top list. You might even own something with the iconic Eiffel Tower on it. If you are trying to plan a trip to Paris or trying to decide your next holiday destination, keep reading, here's a little Paris travel guide for you to navigate and plan your travels.
Eiffel Tower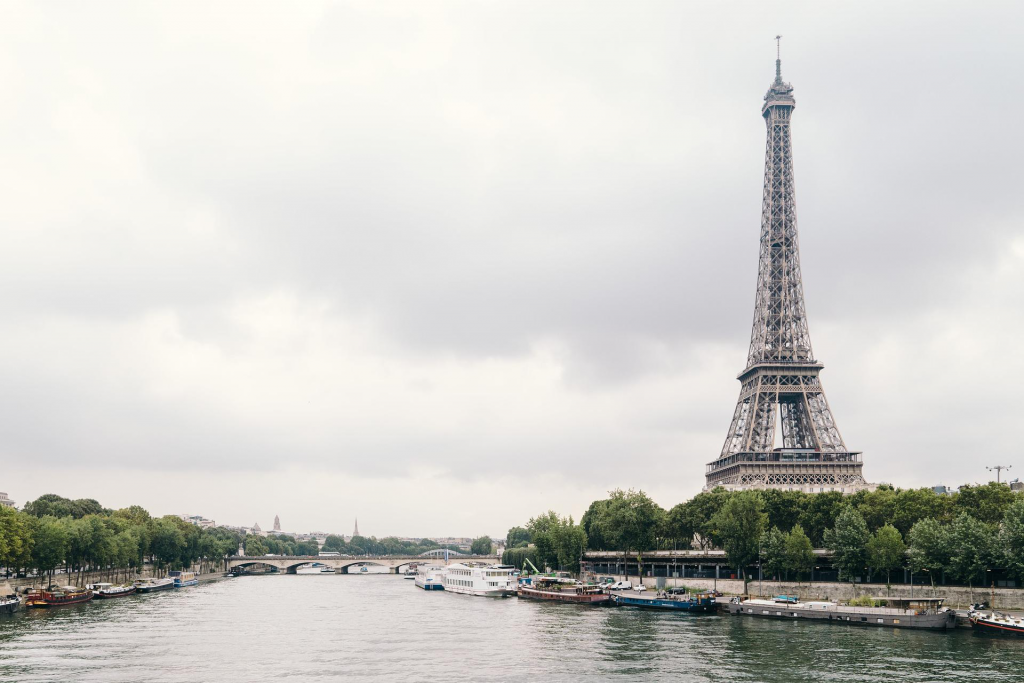 Definitely the most iconic landmark of Paris, taking a tour to the Eiffel Tower is the number one must do for all travellers. Built in 1889 for the World's Fair and standing at over 300 metres tall, this iconic tower is located at the very centre of Paris. There are multiple ways to see the tower. The Eiffel Tower is located in a park called Parc du Champ de Mars. Entrance to the park is free, so take a stroll in the park and appreciate the tower from all angels; you can even have a little picnic underneath the tower. By the end of Parc du Champ de Mars is the Monument of Peace. It has the word 'peace' engraved on in 32 different languages. You need to pay a fee if you wish to go up the tower; the first and second floors are open for visits. Ticket prices do vary with the floors you wish to visit, so do check with the ticket office. For those looking for something glamorous, you can dine in the high-class restaurants in the Eiffel Tower, make sure to make a reservation. Walk a little further to Pont Alexandre III and appreciate the tower alongside the city view. The bridge itself is truly a masterpiece worth paying a visit and look at the architecture for yourself. You can also join a boat tour along River Seine while drinking some wine. Also called the City of Lights, the Eiffel Tower is definitely worth visiting both during the day and at night. The scenery is truly magical when the entire tower is lid up.
Museum Tours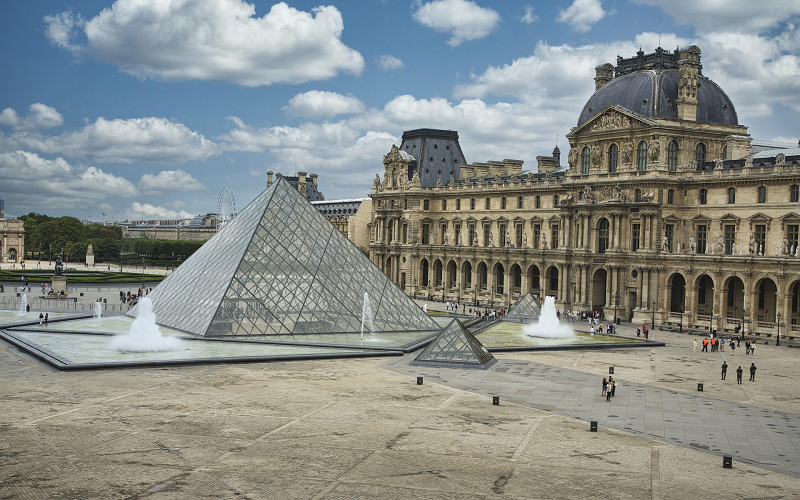 Paris houses a lot of world-renowned museums and palaces, they are ones not to be missed. Most museums in Paris are free on the first Sunday of the month. However, if your schedule doesn't fit, the best and easiest way is to get a Paris museum pass online. Depending on your plan, you can get them for two, four or six consecutive days and gain entry for over 60 museums. And yes, the Louvre included! The Louvre doesn't need much introduction. It is the world's biggest Art Museum and where the famous painting Mona Lisa is located.
Here are a few other museums you can't miss:
Palace of Versailles – former royal residence for Louis XIV
Musee D'Orsay – a renovated and repurposed train station turned museum housing an eye-opening array of art
The Centre Pompidou – a fun museum for Paris contemporary art
Musée de l'Orangerie – houses the famous Water Liliespainting
Musée des Arts Décoratifs – for you fashion lovers out there
Sainte Chapelle – a breath-taking historical chapel. Its stained glass are hand painted images of the most important biblical stories
Montmartre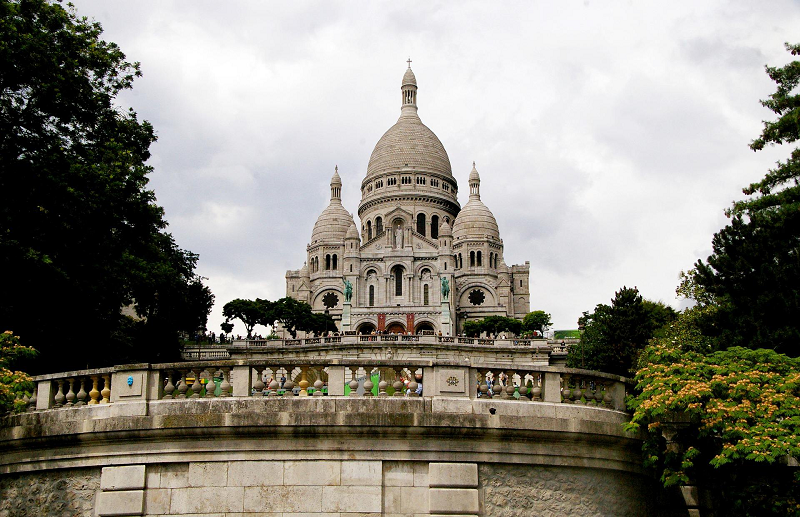 Located at the hilltop a little outside the city centre, Montmartre is a must visit attraction. Back in the 19th century, Montmartre used to be the place where artists lived and where young people hung out. Although it is now a famous tourist spot, Montmartre is still an art town in Paris. You can find artists painting everywhere, and you might even be able get yourself a unique art piece. From time to time, parades and festivals will take place in this hilltop, so do check ahead online. It takes a bit of a walk to reach to the top, where the Sacre Coeur Basilica locates. You can find a lot of cafes and homey restaurants on your way up, so make sure you go there around lunchtime and have a taste of the delicate French cuisine. Head into the basilica, climb its 222 stairs, and you will be greeted with the most spectacular city view of Paris. It's totally worth the effort!
Shopping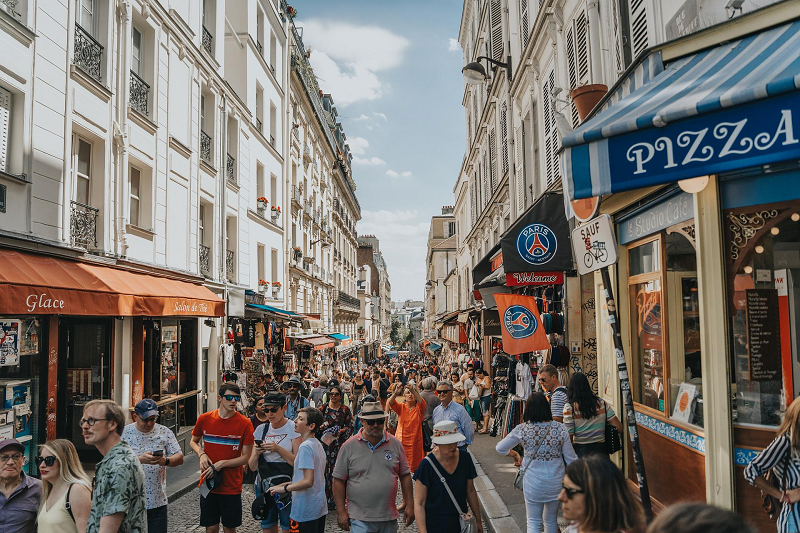 Paris is the capital of fashion in the world. Head to Champs-Élysées and you can find flagship stores for world's famous luxury brands. At the end of Champs-Élysées, is where Arc de Triomphe locates, another Paris icon you can't miss. You can also find a lot of independent stores everywhere that sell one of a kind pieces. Make sure to keep an eye out when you are wandering on the street. One of the places you would want to wander around is Le Marais. It's an area filled with hip boutiques, vintage clothing stores and other fun stuff! 
Guided Tours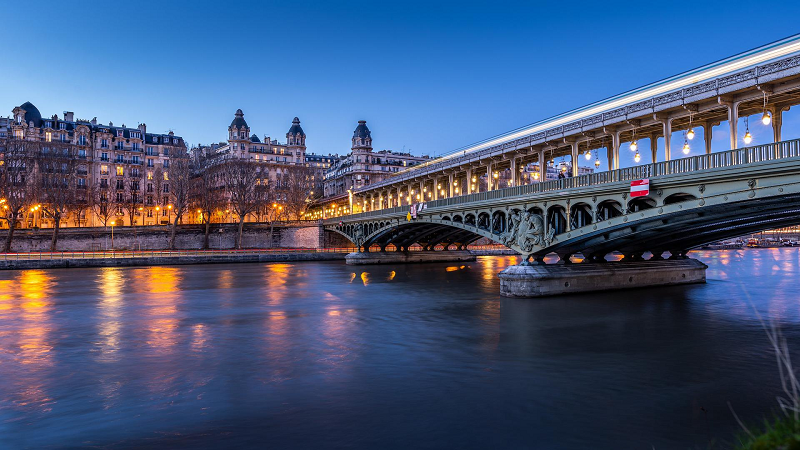 If this is your first time to the City of Lights, navigating and trying to get to know the city might be a bit of a challenge. If you want to know what Parisian life is like or you don't want to miss any important facts and history of different attraction sites, joining some short guided tours is a good way to go. There are plenty to choose from online. But I recommend the bike tour, Most of them start during the evening, you can bike around the city and take in the amazing night scenery when everything is lit up. If you don't know how to ride a bike, a walking tour or even better, a walking food tour might be for you!
What to Eat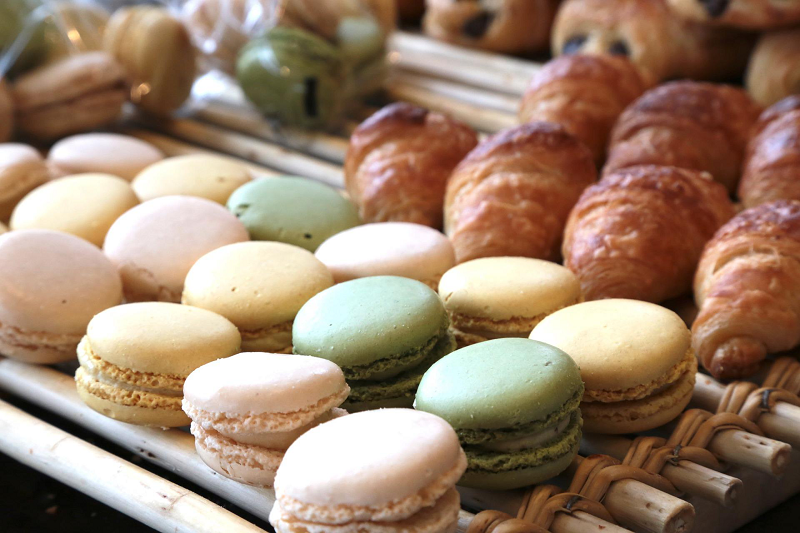 French cuisine has made its way to the top of the world and its truly deserving. There're a lot to try when in Paris, here are some essentials:
Parisian Hot Chocolate
French Onion Soup
Snails
Confit de canard – a French dish duck
Boeuf bourguignon – Braised beef with red wine
Savoury Crepes
All those amazing pastry – and yes, macaroons!
Wine and Cheese
Transport
In Paris: getting around the city is very convenient. If you are in Paris for a few days, you can get a travel pass for the Metro and avoid the fuss. Or you can always Uber.
Air Travel: Travelling from Hong Kong to Paris although is relatively a long journey, flying with Cathay Pacific and fly to Paris is easy and convenient.
What to wear
Now remember, Paris is a very fashionable city. Local Parisians all have great styles! Make sure you are dressed to impress, put on your strong fashion game. You can even go a bit adventurous and try something new. If you are ever going to be brave in fashion, might as well do it while in Paris. And trust me, your pictures will look bomb anyway!