The New Year is around the corner, and what better way to celebrate it than to explore Paris in all its beauty and grandeur. Paris, the capital of France, has a lot to offer to every tourist. Whether it is luxury shopping, sightseeing, partying, or just relaxing, Paris would never disappoint. So, if you are heading to Paris this New Year, here are the top 10 things that should be on your itinerary.
1. Take a cruise
You can spend New Year's even with a relaxing cruise on the Seine, witnessing some of the landmarks of the city.
2. Go to Disneyland
If adventure is on your mind, head to Disneyland Paris and enjoy the thrilling rides and attractions at the amusement park. In fact, if visiting with your kids, Disneyland is a must-visit destination.
3. Enjoy the light show at the Eiffel Tower
The Eiffel Tower gets lit up every day, but New Year is a special eve. Enjoy enchanting lights and fireworks at the tallest tower of Paris.
4. See the fireworks at Arc de Triomphe
New Year is not complete without fireworks, and the Arc de Triomphe offers one of the most spectacular shows in Paris.
5. Indulge in Moulin Rouge
How about a night of cabaret and music? The Moulin Rouge is a must-visit for an exquisite and unique experience.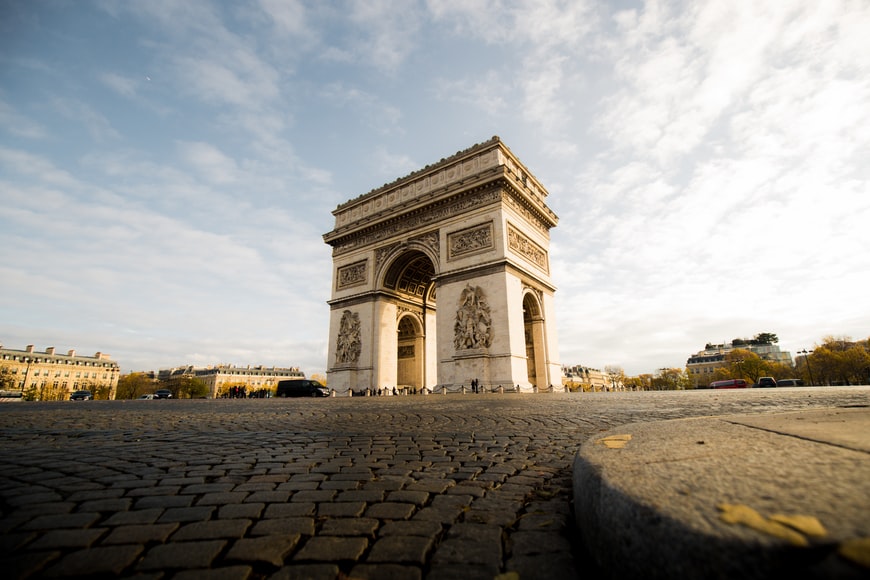 6. A visit to Champs-Elysees
A beautiful avenue, the Champs-Elysees witnesses spectacular New Year celebrations that includes Paris locals as well as tourists. Mingle with the crowd and usher in the New Year, Paris style.
7. Go clubbing
Paris has some of the best nightclubs, and you can pick one for partying the night away. Choose from some of the best names like the Rex Club, Wanderlust, Ice Kube Bar, among others.
8. Midnight Mass at the Notre Dame
The Notre Dame cathedral is quite popular for its architecture and historical importance. You can attend the Midnight Mass at the cathedral to usher in the New Year in a spiritual way.
9. Visit the Louvre
For art and history enthusiasts, the Louvre offers some of the most historical collections. You can spend hours in the museum marveling at the greatest works of the greatest minds.
10. A trip to Versailles Palace
Located 14 miles southwest of Paris, the Château de Versailles offers unmatched grandeur and a peep into how royalty lived. Created by King Louis the XIV, the Versailles Palace is renowned for its majestic beauty.
Paris offers these and other sights that make your vacation fulfilling. Plan your Paris getaway this New Year and be enthralled. You can, thus, include these and other spots on your itinerary.
A Paris vacation, however, is not cheap. It involves a considerable travel budget, and it may not be worthwhile to spend your personal savings on it. This is where a personal loan helps. You can avail of a personal loan for travel and plan your Paris trip. Here are some reasons why a personal loan can be a suitable choice:
It is a multipurpose loan that can be used for any travel-related expense, i.e., travel booking, accommodations, sightseeing, and even shopping
No collateral is needed
The personal loan interest rates are affordable
You can use the personal loan EMI calculator to find the best EMI for repayment
Just meet the personal loan eligibility criteria and apply for the loan. The funds would be sanctioned easily, and you can book your Paris trip without any hassle. So, this New Year, make your celebration a little unique. Visit Paris and get captivated by the experience that it offers. Spend quality time with your loved ones and ring in the New Year with joy and happiness.