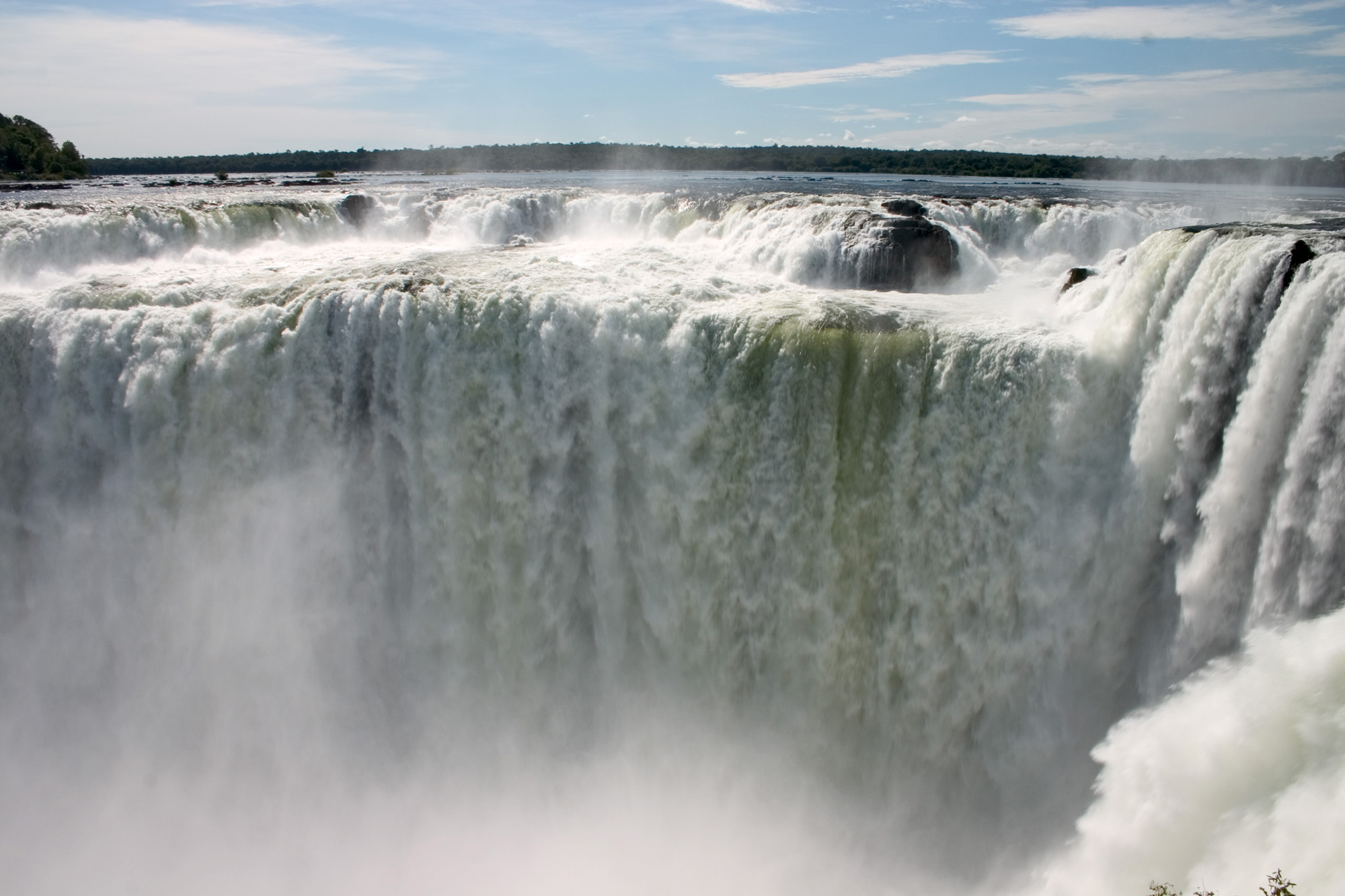 Iguazu Falls in the south of South America is a massively underrated travel destination which in my view, does not get spoken about nearly enough. These falls are a J-shaped masterpiece of nature which is actually the largest waterfall network in the world in terms of power and the body of water which passes through each second.
These falls lay on the border between Argentina and Brazil and in order to get the very best out of the experience, you should endeavor to see the falls from both sides. It is possible to do this in the same day but I really wouldn't recommend it. If you do try to see the falls in one day from both sides, you can do it but it will be rushed and it will probably diminish your experience. If you do have plans to see Iguazu from both Brazil and Argentina, here is how to go about it.
Devil's Throat
The area of the falls which is probably most popular, can be found on the Argentinian side of the water. The Devil's Throat is what they call the area of the waterfall which is the highest and you can access the viewing platform via a long boardwalk which takes you right to the heart of the action, or the throat in this case. This is the best place for you to start your exploration of Iguazu.
Speedboat Rush
On the Argentinian side, you can also get the opportunity to really get to the center of the action, by taking a speedboat out on to the river, and underneath the falls themselves. Once you get down to the lower canyon you will see many tour companies offering these wet and wild experiences and I would most definitely recommend it.
Hotel Choices
It is worth noting that on the Argentinian side of the falls, there are only a handful of hotels which you can stay in whereas on the Brazilian side, there are many more options for hotels both close to the falls, and a little further out. The hotels on the Argentinian side are very much geared up for the falls, rather than the National Park which they are situated in.
Where is it Best?
The Brazilian side of the falls will give you the better views and far less tourists crowding your view. With this being said, there is far more interactive experiences to be had on the Argentinian side from speedboat rides, helicopter trips and hiking routes which will take you almost the full length of the falls.
I would definitely recommend experiencing Iguazu from both sides, but I would suggest that you spend a day in Brazil first, before entering into Argentina and spending a few days by the falls. Make sure that you book your hotels early for the Argentinian side as they can get booked up pretty quickly, so too can the experiences such as the speedboat tours.