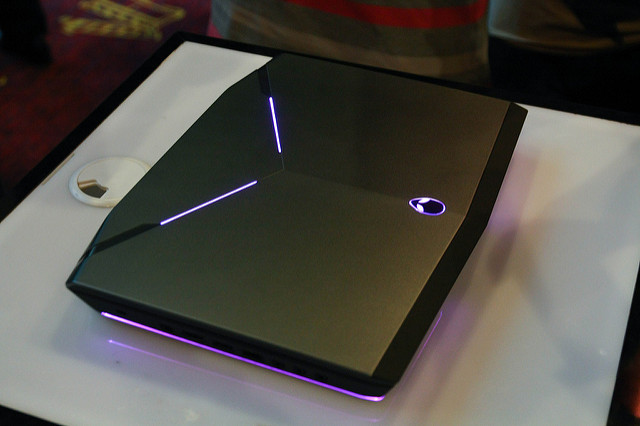 Long gone are the days of childhood games, countless wires and frustrating entanglements in three day, two night LAN battles. Technology has progressed to a pivotal point and it's with some of the world's tech advances that gaming has been fortunate enough to prosper with a wealth of nifty gear and devices for running the best games.
It's no secret, your ultimate gaming PC or Next Gen gaming console is going nowhere. That baby is staying stuck static and with good reason. You simply can't take all the components necessary for the ultimate gaming experience and lug them around in a kitbag, whilst long boarding down the strip.
That's exactly why it's time to focus in on devices that do yield mobile freedom, allowing you to take the best entertainment such as real money blackjack games on the road with you, whichever direction you're heading in. Gaming laptops will never be as powerful as traditionally built gaming PC's, but technology is slowly starting to make good headway in the gaming laptop arena, bringing with it some top spec gaming laptops that are ready to tackle just about any game thrown its way.
These babies are built for the cause and will afford you with top specs. Whether you're a casual gamer or a more advanced expert that can only see a game clearly in 4K resolution, the following computers are the best gaming laptops 2017.
Raw Power In Just Under An Inch
That's right, the Asus Rog Zephyrus GX501 is just under an inch thick and features some top PC gaming specs. Fully equipped with an Intel Core i7, Nvidia GeForce GTX 1080 supported by 8GB GDDR5X VRAM, 16GB of RAM and a FHD 15.6-inch display, the Asus is ready to tackle some of the best PC games on the market.
The Asus Rog Zephrus GX501 compares to ultrabook specifications with its thin lightweight body that packs a meaty punch. This gaming laptop is incredibly powerful, coupled with innovative cooling technology the Asus stays at crisp frame rates even under taxing gaming conditions.
Standing Up To The MacBook Pro 
The Razor Blade is an incredible piece of computer technology standing up to the likes of the MacBook Pro. Featuring a 2.6 GHz Intel Core i7-6700HQ, a Nvidia GeForce GTX 1060 supported by 6GB of GDDR5 VRAM, 16GB of RAM and a 14-inch FHD display.
With an impressive 7.5 hours of battery life on non-stop video playback, the Razor Blade holds its head up high. Some gamers are not all that convinced on the laptop's performance as a high-end gaming laptop. This partly due to the graphics card which could be better. That's where this laptop really sets itself apart.
The laptop features a Razor Core external GPU enclosure, which means you can upgrade the graphics card if need be. It's not a bad idea since the latest version offers a 4K-resolution option to tackle just about any of the new PC games.
Gaming In HD Just Got More Exciting 
It's called the Asus Rog Strix GL503 and it's packing a punch to tickle your eyes in full high-definition. Featuring an Intel Core i7, Nvidia GeForce GTX 1060-1070, a whopping 16GB of GDDR4 Ram and a vibrantly colourful 15.6-inch FHD display.
The Rog Strix makes gaming in HD come to life, with full 1080p gaming rarely dropping below 60fps on a vibrantly brilliant display, Asus nailed this gaming laptop and has made gaming on portable machines enjoyable once more.
Last But Not Least 
It's the first OLED gaming laptop to hit shelves and none other than Alienware brings it to you. The Alienware 13 R3 is making waves in the portable gaming world featuring an Intel Core ranging from i5-i7, 8-16GB DDR4 RAM and a 13.3-inch HD display-OLED touch-screen.
While the Alienware doesn't exactly thrill the most adventurous PC gamer it does have a vivid OLED display making graphics and screen resolution pop in dramatic colour.