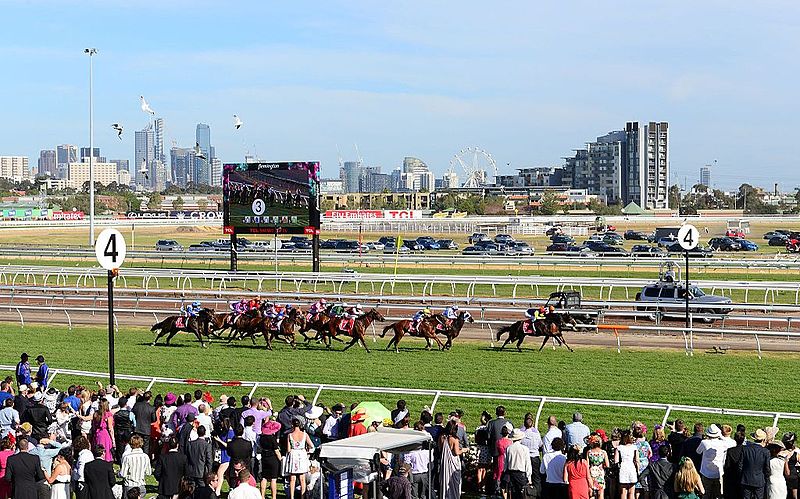 Source: Flickr | Chris Phutully
Planning to spend your Melbourne Cup Day in Darwin? It might not be the biggest city in Australia, but there are still numerous venues hosting events on the big day, and at these four locations you can enjoy the races all afternoon and continue the fun well into the evening.
Noonamah Tavern
If you're looking for a unique experience in Australia's top end, look no further than Noonamah Tavern. Every year on Melbourne Cup Day, they host an annual frog racing event at which they – you guessed it – literally race frogs against one another. It might not be for everyone but it certainly helps this venue stand out from the crowd, and with their own version of Fashions on the Field and the races broadcast all afternoon long, this is a once-in-a-lifetime way to spend your day.
Shenannigans
Shenannigans, affectionately known as Shags, is a favourite among Darwin locals and one of the best spots to settle in on Melbourne Cup Day. An Irish pub, Shags serves up classic meals from the homeland and, of course, has plenty of beers on tap – what Irish pub worth its salt doesn't? They've also got a number of screens which show the Melbourne Cup as well as the rest of the races from throughout the course of the day, and sell numerous food and drinks packages which help you to get as much bang for your buck as possible.
Monsoons
Monsoons might be better known as a rambunctious nightspot than a venue at which to settle in for a day of racing, but the venue is versatile enough to do both. On the first Tuesday in November, they put on one of the best spreads in Darwin, and sell packages which get you all the food and drinks you can dream of throughout the afternoon. The races will be broadcast live, and to make you feel like you're at Flemington rather than nearly 4,000 kilometres away, they give out prizes for the best dressed to encourage patrons to come decked out in their best racing frock.
Darwin Turf Club
Darwin Turf Club hosts its own local race meeting on Melbourne Cup Day, so if you want to head to the races in Darwin then this is where you'll be going. You can try to get in on one of their hospitality packages, or alternatively just head to the general admission section, but either way you'll be treated to a day of quality racing – both live and on TV – without having to reach too deep into your wallet. The Turf Club also has betting facilities if you want to get involved in the racing in that way, a new public stand which is definitely worth checking out, and plenty of cheap drinks and food available all throughout the afternoon.
There are plenty of places at which you can enjoy your Melbourne Cup Day in Darwin this year, from the typical bars and pubs to the downright obscure. The Noonamah Tavern offers up undoubtedly the most unique experience while the Darwin Turf Club is the place to be for true racing enthusiasts, but if you're after something a little bit more typical, then Monsoons and Shenannigans are among the best options for those looking for a little more low-key experience.