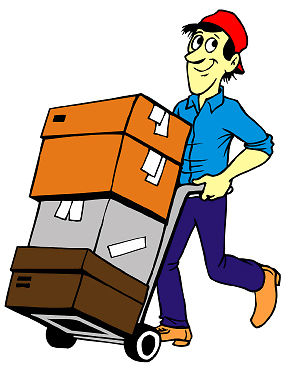 If you have been recently doing up your house you might realise there is a lot more rubbish that needs getting rid of than you may think. Things like old carpeting, old floor tiles, bathroom surrounds, sinks and more can be just the tip of the iceberg depending on what you're having done to your house, and likewise, getting rid of these new pieces of rubbish can prove time consuming and annoying. So what are a couple of options for getting rid of the garbage in a timely and inexpensive manner? Check out these top suggestions below!
A Man With A Van
If you find that you have tons of old tiles, cabinets and the like, repeated trips to the dump or hiring a garbage removal company could be the last thing you want to do, especially if you're pressed for time or on a budget. Websites like Shiply are the perfect place for you to go to compare prices of all the men with vans that operate in your area, helping you find the perfect person to work with in regard to your time constraints as well as your budget. Whether you need several trips to the dump to drop off old carpets or tiles or you just need one trip, choosing a man with a van over a traditional removals company is a great way to go to save money while supporting your local small businesses.
Doing It Yourself
Of course, taking load after load of garbage to the dump yourself is always an option for those seriously on a budget, but surely your time would be better suited to finishing up that kitchen and vacuuming cat litter, not unloading your old tiles at the dump site. Not only that, but depending on the size of your vehicle it could be several trips over several days to take all the rubbish to the designated location and if it's a ways from your home, you could be spending more money on petrol and fuel to get there with the rubbish than you'd spend hiring someone to do it for you! 
Garbage Removal Companies
A third option for those who really don't want to take the trips to the dump themselves is the use of garbage removal companies. While these can be fairly pricey they can also take large loads to the dump at one time. If you're looking to save money, consider hiring a removal company at the very end of the work to take the garbage away in one fell swoop. They often charge by the load and weight so by doing it only once, you may end up saving a bundle.
So there you have a couple great ways to help you get your rubbish cleared out of your house when you're doing it up. With so many potentially cluttering and dangerous things including nails, old floorboards and the like in the way, getting someone to help clear out the rubbish is a great way to go!