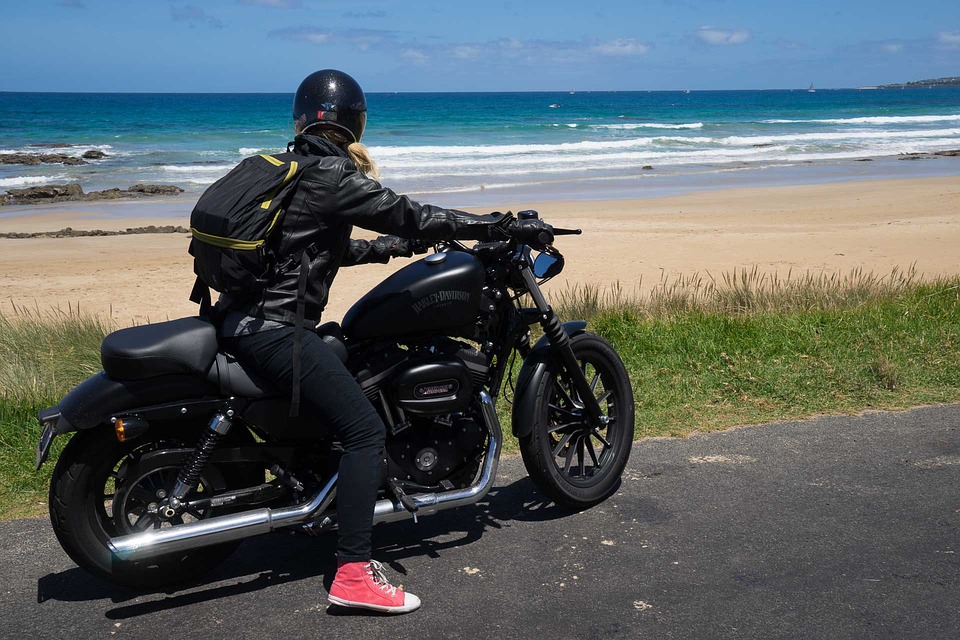 You know this by now, but Australia is a huge country with plenty of land mass to explore (some of them aren't even permitted to, geez), but hey, it's rare for any single person to journey in all the permitted ones anyway. The best scenic roads here are best visited through a road trip – and you absolutely must before you die.
Yep, they're that majestic and not experiencing them even once is a pure shame. Here's our 5 scenic drives you must do before you die – Australia version.
VIC – The Great Ocean Road
The great ocean road is easily Australia's most scenic drive, and it's one of the world's best hands down. The ocean-hugging 250km road is easily accessible from Melbourne and can take around 3 to 4 hours to complete. Expect all the best views there is from gorgeous beaches, forests and spectacular sandstone cliff formations in this enchanting coastal drive.
Your starting point is none other than Torquay, popular surf town, heading past quaint seaside towns, Lorne and Apollo Bay. After which you head to the big boys; The majestic Twelve Apostles off the shore of Port Campbell National Park. A thrill-filled weekend road trip getaway and you can easily head back to Melbourne in-land.
NSW & QLD – Pacific Coast Touring Route
You can take this trip from Sydney to Brisbane and vice-versa. It's around 940km of great Northern NSW hinterland mixed with a coastal hippie vibe. Experience the magic haze that spreads between Mullumbimby, Byron Bay, and Nimbin, all of which celebrate diverse lifestyles. In addition, Bellingen and surrounds offer picturesque valleys of rainforest and waterfalls. Here you'll also find unspoiled beaches and coves, relaxed towns and plenty of lush vegetation. Great rides also take you to big players Coffs Harbour and Port Macquarie.
Australia's South West
Famously known as Australia's South West, Lonely Planet has declared this area (all 280kms south of Perth) as one of the world's Top 10 regions to explore – and it's easy to see why! With Margaret River is its centrepiece, you'll experience not only 40 world-class surfing beaches, caves and towering karri forests, rolling countryside, you can also taste some of Australia's best food and wine. Plus, there are kangaroos, possums, seals, dolphins, and whales. Definitely a boon for nature lovers! This trip is best experienced from a comfortable and trusty campervan.
NSW – South Coast
This eclectic coastal drive begins at the Royal National Park and concludes at the coastal town of Eden. Eden takes around 6 to 7 hours to drive. The Jervis Bay is around half way and still holds the Guinness World Record for possessing the whitest sand in the world – sounds great? Even better, go swim with seals at Montague Island and experience being up close with whales at Eden. And since you'll pass fishing towns and villages, taste some cheap local oysters that will have you loving seafood even more.
Queensland – Great Green Way
This renowned Great Green Way road trip takes you from Cairns to Townsville and explores Queensland's lush tropical north. There're endless palm trees, beaches, the Great Barrier Reef, islands, cascading waterfalls as well as lush rainforests. Enjoy a coastal stretch of 457km complemented with long palm-fringed beaches around the pristine Mission Beach, and views to Bedarra and Dunk Islands.
End Note
As you know (especially if you don't), Australia boasts more than 5 scenic drives – there's a heck lot of travel-worthy roads out there for you to visit. Is it a wonder why more and more expats and foreigners decide to stay here? And with affordable communities and secured personal loans offered by Newcastle Permanent Building Society (NPBS), you too can afford to live the Aussie life – a life of nonstop adventure and discovery!
Regardless where you're planning to settle down or invest a property in Australia, you can count on NPBS to help you land secured personal loans that won't leave you penniless for amazing escapades.
Ready to go, but don't know how to fund your travels? Why not check out driver jobs?
It's time to head out there and experience some of these fantastic roads before you die! Have fun out there, mate!