Come rain or shine, we need to protect our cars. Spray painting them and doing all necessary maintenance on the coat and in the engine is one thing, but what about the underside of the car? This is possibly the most neglected side of any car, or at least of any amateur car owner's car.
If you had no idea why the bottom part of your car is as important as all the other sides of it. Read on. We will help you understand why it is as important to protect it and how to do it best, amongst other questions you may have regarding it.
When we talk about this process known as undercoating, it is just that – applying a wax (or other) base to the entire lower part including all parts of a car, which are primarily made of metal, which can easily erode due to natural elements like ice, snow and salt from roads. The main reason why people do this is to protect it. Because car parts are made of materials that can (if not maintained regularly) are susceptible to rusting, which in turn can cause slow erosion and eventually parts can break off. Learn more about this requirement here.
This process is part of the care you need to provide for your new or old car if you want it to last for as long as possible. If not picked up early, the underside of your car can deteriorate rendering it inoperable.
Can You Do It Yourself?
If you are wondering whether you can do this application yourself or if you need to take it to the garage or professionals. The answer is – you can do it yourself, and it would not take longer than a day to about 48 hours at most. The reason it takes this long (or this short) is that once you put the tar-like substance on, you need to leave it to completely dry before you decide to use the car again.
The substance is a soluble liquid when applied but as it dries it sticks to the parts of the car and becomes hard. The best advice from professionals who know a lot more about cars and how they run, is to implement this method at least once every couple of years https://www.doityourself.com/stry/how-to-apply-car-undercoating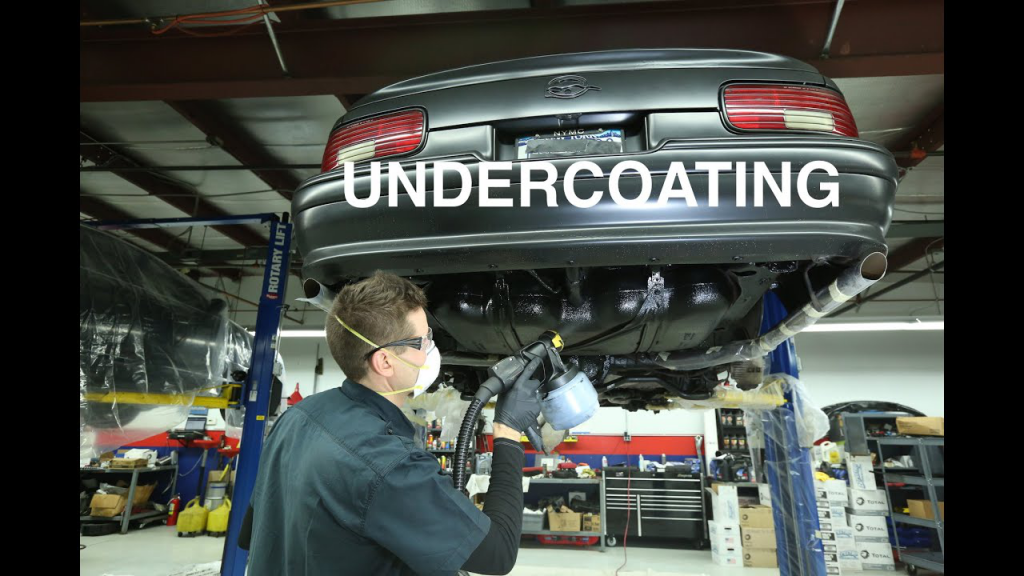 Which One Should You Choose?
These can come in different types:
Polyurethane: It is easy and simple to use, because majority brands sell them in a canister that can be attached to an applicator gun, however the prep work required before you can apply this is a bit more than the other options.
Rubber: It is easier to apply this option and is also one of the options many people use to reduce noise on the inside of their vehicles. It can be painted and easily removed with a specific basecoat remover. When it is dry it resembles rubber and has been a popular choice for most car owners.
Paraffin or Wax: this one has been known to be the cheapest of the lot, but with that cheap price comes a cheap life span – it wears off a lot quicker than other materials. Because they are primarily of a wax material it never really dries or hardens 100%. You may think you need to wait longer than 24 to 48 hours, but you might be wrong.
Asphalt: Geared towards the bigger machinery and vehicles such as trucks, that helps it from being destroyed below, by rocks, moisture or sharp objects that would normally hit the undercarriage. It is sold in bulk of bigger quantities and also takes longer to dry completely than the other materials. The other thing to note is that you cannot paint this one and so is used for the sole purpose of the undercarriages.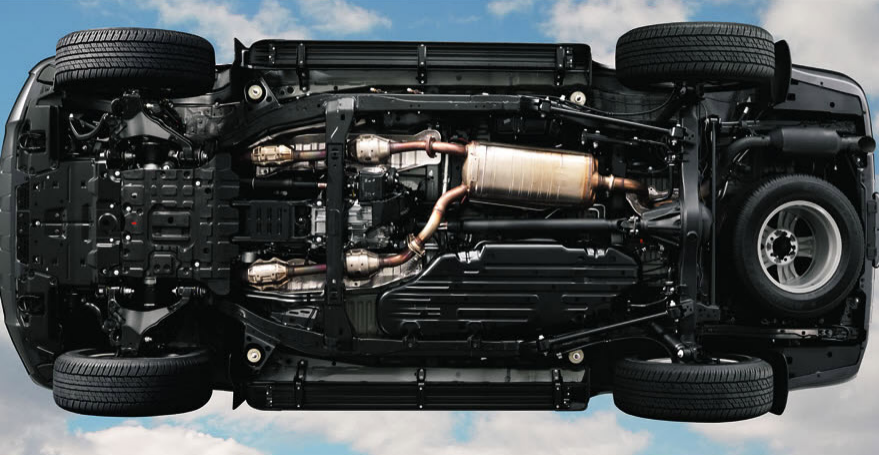 Why Should You Do It?
Saves Your Car from Any Further Deterioration: In the event, where there already is corrosion of parts under the car, it will help stop it and make sure the rest of it does not get affected. Therefore, you could still save your car from getting worse. The good news is, if sprayed on minimal erosion or rust, it can help repair it.
Has Been Known to Reduce Noise Levels: A lot of drivers have noticed that, especially with their light-weight vehicles, after they finish this application of under-coating, and drive the car again, the noise level is considerably less on the inside of the car. This link can explain more in-depth about this concept and how it works.
Do It from Day One: This is such an important element that we always instruct people who buy new cars to do it as soon as they drive it out of the showroom or garage. The costs may be more than desired but the life span of your car will be prolonged. Other important parts of your car for instance, the engine and transmission, can also be undercoated.
There is no doubt that the cost difference between doing this yourself and taking it to the dealership or garage, is significant. So, if you do choose to take it upon yourself to complete this as a side-project it is always good to do your homework before you start, because it can be a pretty messy and time-consuming undertaking.