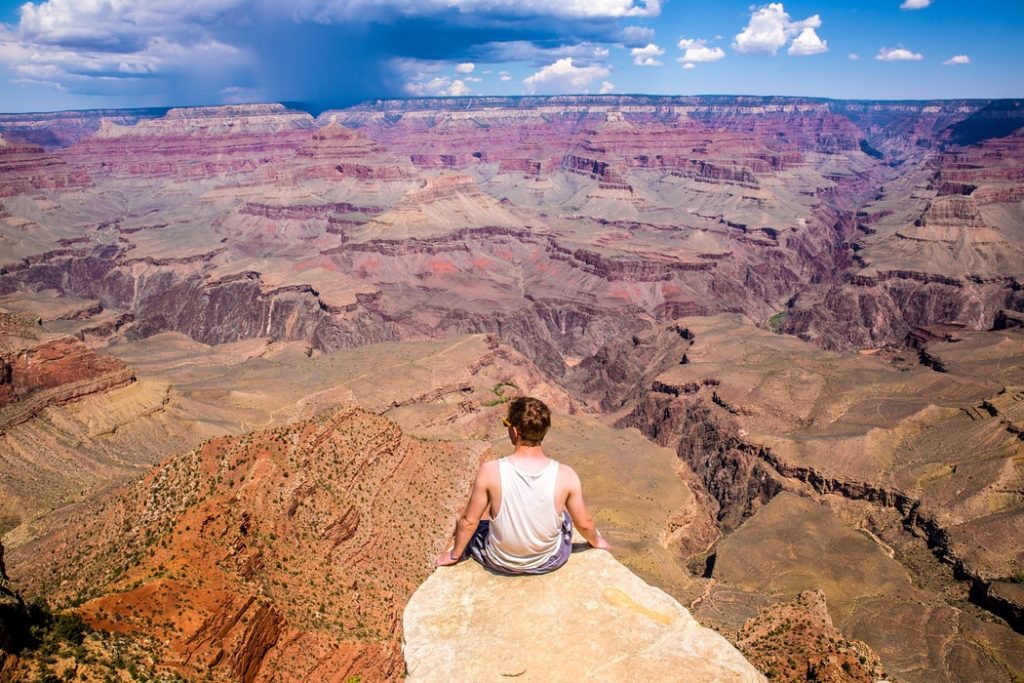 Las Vegas, synonymous with indulgence and debauchery. What happens in sin city, stays in sin city. This is why it has become the perfect destination for bachelor parties and those who want to escape from their normal routines, to misbehave and to blow-off some steam. But what if you're not looking for a wild weekend? What if you don't want to gamble or wake up with no recollection of the night before? Vegas and its surrounding areas have a lot more to offer than flashing lights and hangovers.
The Stratosphere Observation Deck
For some of the most incredible views of the city and beyond, take a trip to the top of this observation tower, the tallest in the United States. It offers both indoor and outdoor observation decks. You can even opt to take part in a Skyjump or get passes to the Big Shot and X Scream rides if you upgrade your ticket. Perfect for those who admire fantastic views as well as adrenaline junkies.
The Grand Canyon
One of the most beautiful natural sites in the world, you'd be crazy to miss out on a visit. There are several tours that you can choose from, including Grand Canyon helicopter tours for the best coverage. You can find more information on Grand Canyon tours online. It will be one of the most spectacular things you have ever seen, so don't miss out!
Catch a Show
If you still want to enjoy a bit of the glitzy side of Las Vegas, why not catch a show? There are plenty to choose from, and all offer the audience top-class entertainment and guarantee a fun-filled night. World-famous acrobatic group Cirque Du Soleil has frequent performances, VEGAS! The Show will take you through the history of the city, and you can even see magicians mesmerize you with their tricks. It's an excellent way to get a taste of the classic Las Vegas without taking things too far. Get a photo with a genuine Las Vegas showgirl as a memento of your experience.
Death Valley
It may sound a little ominous, but if you're into nature, this is another place to add to your list. Although it is in California, this national park is located nearby to Las Vegas on the border of Nevada. It is an interesting spot with many extremes in weather and offers interesting and diverse wildlife. It also has an interesting human history, with various groups living there throughout the years. This is one for the history buffs and those who have a keen interest in nature.
The Neon Museum
Las Vegas is known for it's bright, flashing lights and neon signs. If you have felt hypnotized by these fixtures, you might be interested in visiting the Neon Museum, which houses some of the most iconic signs in Vegas history. It's dedicated to preserving these reminders of days gone by and what has become a big part of the city's identity.
If you want to let loose in Vegas, no one will stop you, but if you want something a bit more from your trip, you can always check out these alternative activities instead.