"Travelling is about enjoying the journey – not being fixated on getting to the destination"
Staying at a luxury hotel doesn't have to cost the earth. Photo by Elina Sazonova from Pexels
When I first left the cozy confines of the British Isles to explore the world on a shoestring budget, with no idea where I'd eventually end up, it was with a self-confident air – believing I'd be happy roughing it anywhere. My travelling tales would be swashbuckling adventures which I could one day tell my grandkids as they sat wide-eyed on my knee.
Looking back, there are times when it would have been wiser to shop around a little more before jumping on a long-haul flight, only to get stuck for days at a time in transit lounges, using my bag as a pillow.
If I'd not been fixated on getting to my destination in a far off land, I could have actually enjoyed the journey a lot more while paying less, staying at nice hotels along the way by hunting down heavily discounted flight and hotel deals for a good night's sleep followed by a hearty continental breakfast.
If I'd known then what I know now, I could have actually saved money on air fares and airport food by getting discount coupon deals combining flights with a few nights in a luxury hotel, so that's what I'd like to share with you now.
Before I do that though, let me share a favourite passtime while stuck in airports on stopovers – people watching – mentally putting passengers in different categories, which I've whittled down to five traveller types. So which one are you?
The Foodie
Scouring the streets around the world for local delicacies – prepared to spend more on a meal than a room to cross off your checklist of sampling the world's most exotic cuisine.
The Independent Adventurer
Always looking for an adrenaline rush in exotic locations – jumping off bridges with an elastic band wrapped around your waist.
The Luxury Lout
Demanding all your creature comforts wherever you stay – throwing a fit when there's no wifi or minibar in the room.
The Package Picker
You want to fill every day of your itinerary with organized trips and excursions – you feel right at home in a gaggle of fellow excursionists flocking to popular tourist attractions.
The Easy Rider
You've got time out, and you go with the flow – you don't care where you end up, as long as it's somewhere off the beaten track away from all the other tourists.
Whichever type of traveller you are, I hope these cheeky tips and tricks that I've picked up over the years will help you get a good deal on your next trip.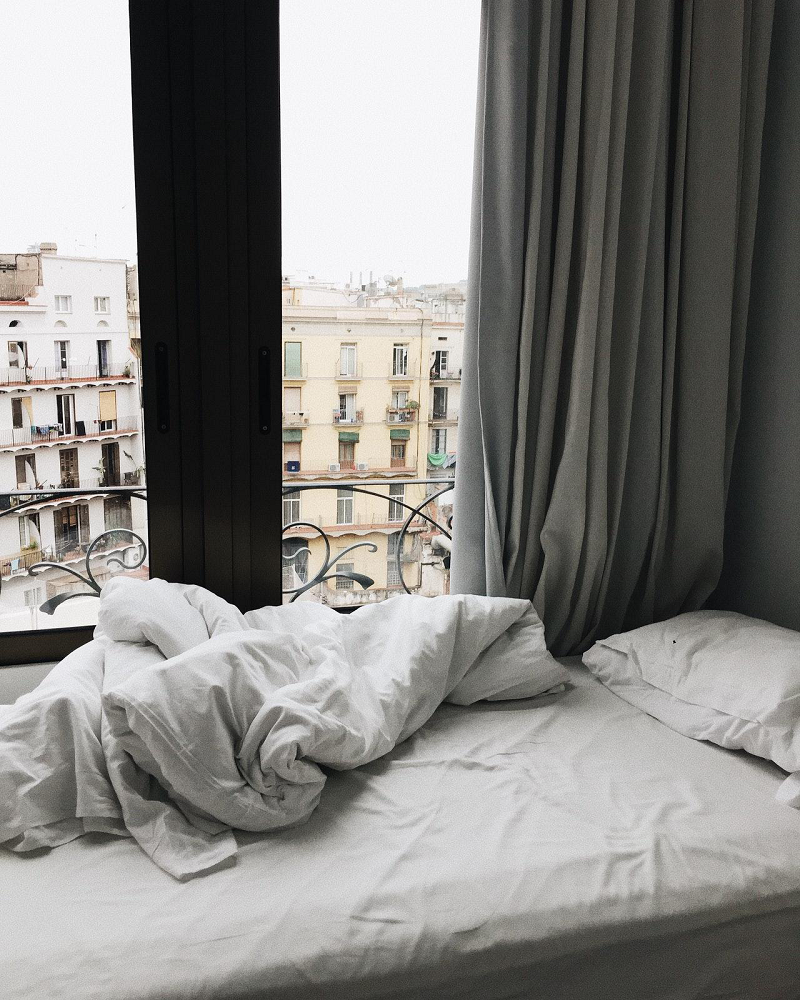 Any bed is better than an airport floor, and it doesn't have to cost you any more, if you hunt down discount coupons for combined flight and hotel stay deals. Photo by Lina Kivaka from Pexels
There are always cheap hotel and flight deals. You just have to know where to look. One valuable lesson I've learned is that you don't have to rough it when travelling on a tight budget.
With a bit of strategic travel planning you can fly to exotic destinations and stay in luxury resorts for a fraction of the cost most holiday makers pay for package tours that they spend years saving for.
So here are some nuggets I've learned over the years to get discount deals through popular travel and booking websites such as ITS Coop Travel, Expedia, Trip.com, airbnb and ebookers.
How & why you can get cheap sleeps at luxury hotels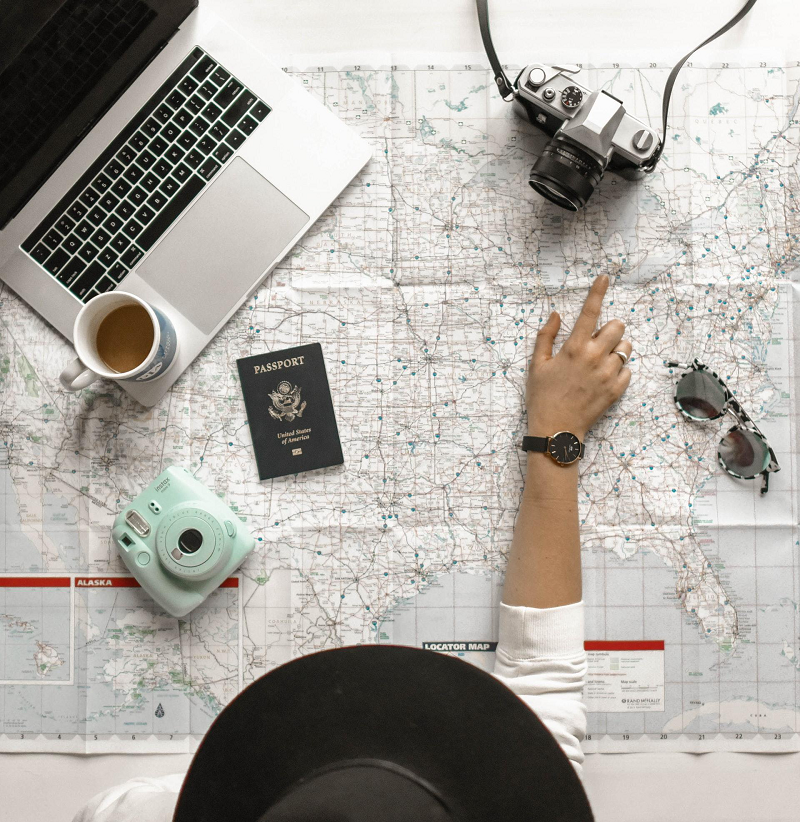 Stick a proverbial pin in the map by getting discount travel coupons online and choosing a destination where hotel rooms are going cheap with flight deals thrown in. Photo by Element5 Digital from Pexels
There are certain times when hotels practically give away rooms just to keep their occupancy rates high. Most hotels need to have at least 80% of their rooms occupied all the time. Anything less and the hotel manager starts to fret, so hoteliers would often rather offer rooms at ridiculously cheap rates to keep the hotel filled with paying guests.
Cancellations
Hotels have to cope with cancellations all the time for all sorts of reasons. In fact most hoteliers will allow overbooking of their rooms by up to 120 percent, knowing that there will likely be last-minute cancellations.
There's a myriad of reasons for cancellations. Sometimes tourists have booked flights and rooms months in advance but at the last minute find they can't travel for some reason or another. Something unexpected crops up and they have to postpone or cancel their trip. This can happen to entire groups, in which case the hotel management has to quickly find guests to fill the void.
Hotels would rather have a room occupied at a cheap rate than have it empty. There's usually a 24 to 48-hour window of opportunity to snap up those deals. Of course you aren't going to know about it unless you call each and every hotel to find out whether they've had any cancellations.
So if budget is your priority and your schedule is flexible, sign up for updates from its coop travel gutschein to get notified of hotels in Mediterrainian and European beauty spots offering discounts on 5 to 7-night stays available through booking websites such as airbnb and ebookers. If you're lucky, you can get a gem of a deal with return flights thrown in.
Seasonal Price Slashes
Every destination has its own unique high and low seasons, depending on climate and culture. Hotels in the Swiss Alps, for example, are packed with with summer tourists July to August but April to June, and September to October are off peak "shoulder" seasons with good weather but less tourists and low prices. Armed with discount coupons you can get some fantastically cheap deals.
Discounts at Business Hotels
Hotels in a city centre catering exclusively to business travellers are usually busy on weekdays but have lower occupancy on Saturdays and Sundays, so they offer sweet weekend deals. Other executive hotels near exposition centres in capital cities might be very quiet when there isn't an expo, which is an excellent time to grab a cheap stay.
Local Politics
Entire countries can be impacted by political unrest which receives widespread news coverage, causing holiday makers to flee or change their plans. The damage done to national tourism industries often lasts much longer than any political protests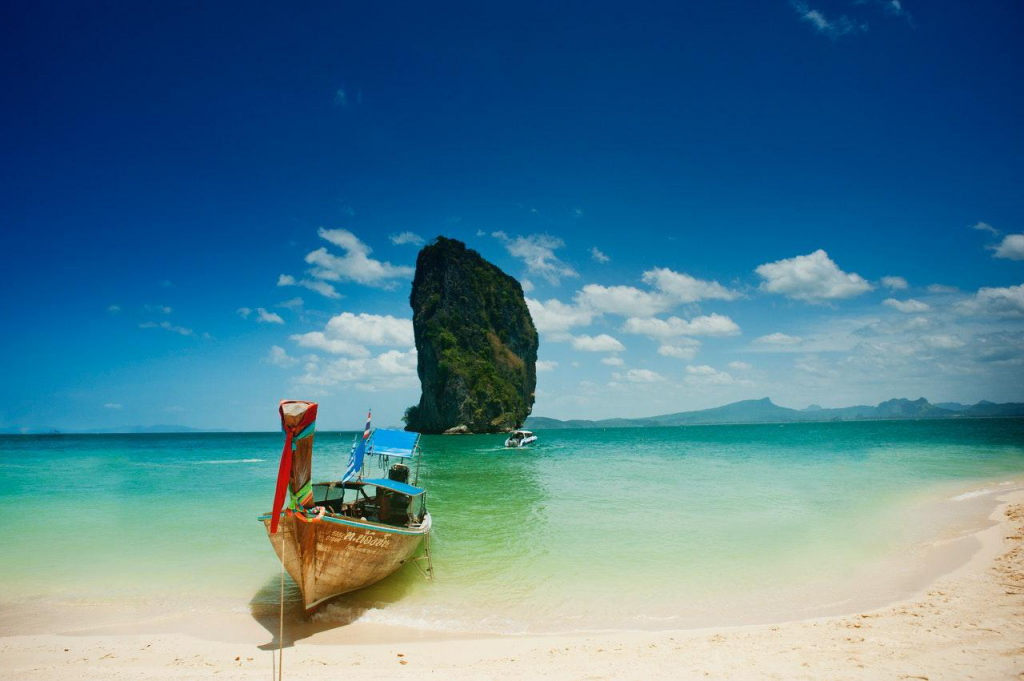 Ao Nang in Southern Thailand was deserted after the 2004 tsunami. Photo by VisionPic .net from Pexels
Natural Disasters
The chaos created by the 2004 tsunami, which hit coastal resorts in southern Thailand and surrounding countries in the Andaman region, took just a few months to repair but tourists didn't begin returning to the Land of Smiles for at least two years after the event. During those years, the beaches were blissfully quiet. Airlines and hotels were offering ridiculously cheap deals to lure back the tourists.
Thailand is one country where you can immerse yourself in the ancient Buddhist culture while enjoying modern comforts and convenience, including luxury hotels and several domestic airlines. You can fly from bangkok on domestic flights to the misty mountains of Chiang Mai in the north or head south to the tropical islands. With discount coupons at ส่วนลด trip (Trip discount)
you can bundle flights and hotel stays in different regions of Thailand for up to 80% less, depending on the season.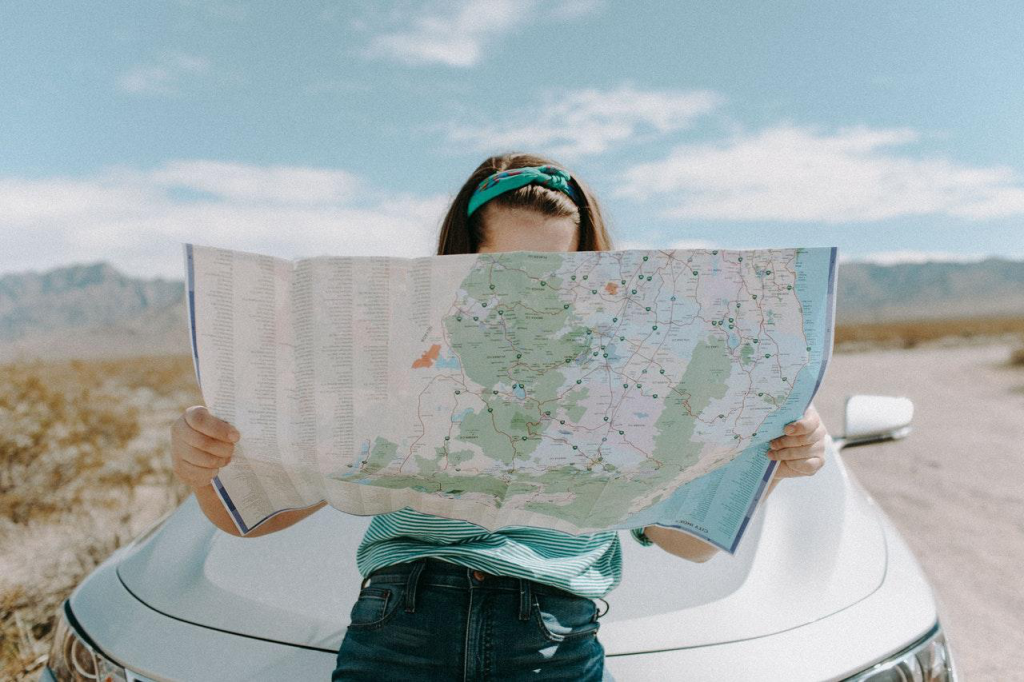 Fed up with buses and trains? You can get good deals on car rental with Expedia rabatkode discount coupons. Photo by Leah Kelley from Pexels.
If you're the Easy Rider traveller and don't mind making last-minute plans, Expedia is a fantastic tool for stitching together discount deals to plan an ad-hoc itinerary on a budget. With the discount coupons at Expedia rabatkode you can book cheap flights and hotel stays, as well as get discount deals on car rental all over the world. Booking flights, hotel stays and car rental separately soon adds up to a small fortune. Get lucky with a discount code and you can bundle all of them for the cost of a regular flight.
I hope that helps you set off on a new adventure with a little more in your pocket to enjoy travelling with a touch of finesse.
Thailand Travel Tips: A Detailed Guide to the Land of Smiles