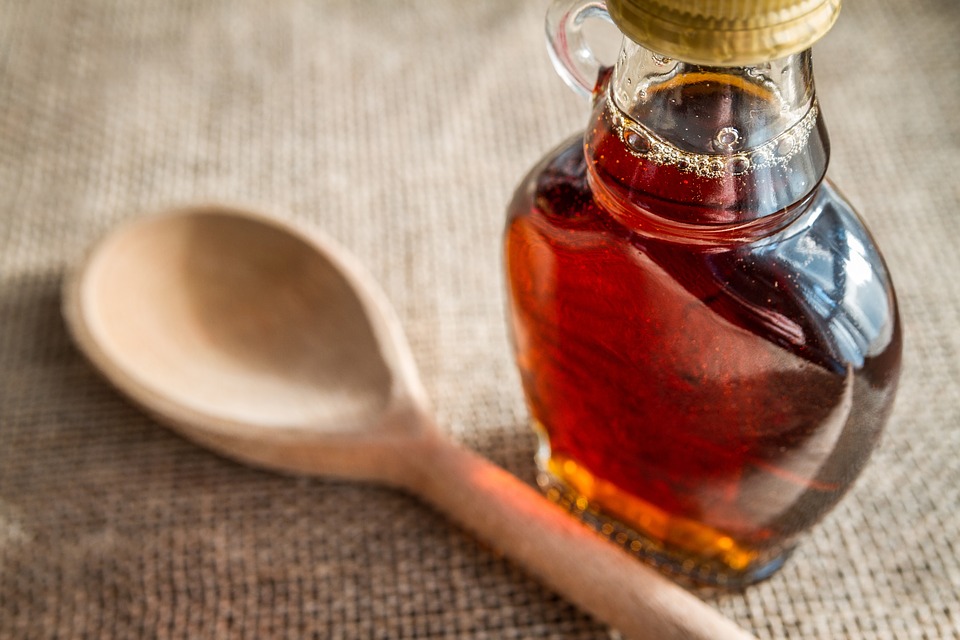 There is nothing better on a lazy summer night then a frozen tropical cocktail, unless you'd prefer a hot Italian-style coffee with a splash of amaretto while reading the Sunday paper. While most people associate flavored syrup blended into their beverage of choice, they may be overlooking another option that can be quite delectable. I'm talking about desserts. Adding various flavors of syrup with your favorite dessert recipes can be the difference between a satisfying treat and a decadent dessert.
Ice Cream Delight
Imagine the kitchen table laid out with a spread of all the fixings for the best ice cream sundae. You've got chocolate ice cream, vanilla ice cream, sprinkles, candies, fruit, nuts, chocolate syrup, caramel topping, hot fudge, and whipped cream. Sounds perfect, right? Believe it or not, it could be even better. Imagine there is also apple, banana, black raspberry, blackberry, amaretto, and many other flavors of syrup as well. So many pairs with so many options. The only problem you would have now is making a choice.
Cakes Galore
Forget the standard glaze or icing that is traditionally drizzled onto a sponge cake and pound cake. Try making your own signature glaze using flavored syrup. Try a traditional vanilla cream or classic caramel with a twist. Get a little more creative with some black currant over berries or almond drizzle sprinkled with crushed nuts. This can be especially useful if you've made a cake that has turned out just a little on the dry side. Drizzling some syrup with a kick of flavor will not only moisten the cake but give it a little more pizzazz.
Popcorn Treats
Popcorn doesn't just have to be buttered or caramel. You can add just about any syrup to popcorn to create a tasty movie treat. Simply follow a basic candy popcorn recipe using different flavored syrups such as blue cotton candy, vanilla, almond, and even amaretto. You can take it a step further and make various flavored popcorn balls to hand out to your friends and family as Halloween treats.
Dessert for Breakfast
Breakfast doesn't have to be the same old plain and ordinary meal day after day. Put away that imitation maple syrup and try drizzling some caramel, banana, apple, or black currant flavored syrup onto your pancakes, waffles, or french toast. This can turn an ordinary breakfast into something that your family will take notice of.
Another great idea is to make a quick yogurt bar. This is an ideal after-school snack or a healthy and tasty addition to any breakfast. Syrups such as blackberry, vanilla, banana, or even coconut pair well with the fruit, granola, and yogurt combination.
Sneaky, Sneaky
Getting kids to enjoy eating healthy snacks and foods can be a task all its own. Some children refuse to eat their vegetables while others simply will not touch certain fruits. Foods such as yogurt, nuts, seeds, and fruits can go a long way in giving a child many of the vitamins they require on a daily basis. While children's vitamins may seem like the way to go with these picky eaters, it is not always the best way. This holds true for us adults as well according to recent studies.
There is a sneaky way that you can get your kids to eat more of these healthy snacks. Add a little extra flavor to their fruit by letting them drizzle their favorite flavored syrup over the top. Add some nuts, yogurt, and a sprinkle of healthy seeds and they are on their way to eating healthy before they realize it. The trick is to let them test the various flavors until they find their favorite combination.
Flavored syrups are so versatile that their use is only limited by your imagination. Think of the kitchen and the food you are preparing as a sort of canvas. You can make it simple and to the point or as colorful and busy as you desire. You can add syrups to just about anything from snow cones and popsicles to smoothies and fruit. Just get creative and enjoy.