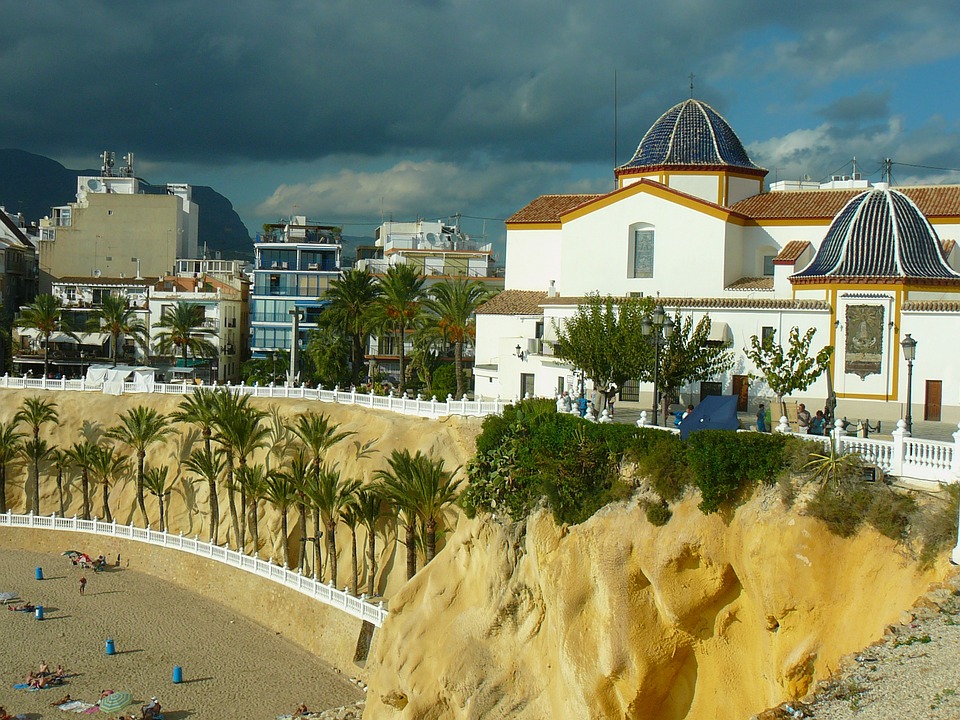 The Mediterranean coastline of Costa Blanca has been a firm favourite amongst holiday makers for decades. With its stunning weather, more than 120 miles of beaches and a plethora of activities from diving to climbing on offer year-round, it's easy to see why.
In fact, so many people have loved the almost non-stop sunshine (there are around 320 days of it every year) that they have made Costa Blanca their home. Accessible property prices have made it the location of choice for second-homers and retirees, as well as people searching for a new life in warmer climes.
Most people destined for one of Costa Blanca's breathtaking beaches or quirky villages will land at Alicante airport, which has regular flights to London, Belfast, Birmingham, Blackpool, Bournemouth, Bristol, Cardiff, Edinburgh, Exeter, Glasgow, Leeds, Liverpool, Manchester, Newcastle, Newquay and Nottingham.
If you're after a city property that also benefits from golden beaches, golf and an eclectic nightlife, Alicante could be just what you're looking for. A three bedroom apartment you can really put your stamp on could cost you as little as £20,000 to £50,000. If it's the wow factor you're after, Right Move is currently listing a one bedroom penthouse with swimming pool and roof terrace for £151,000. For those looking for something larger, a six bedroom, four bathroom townhouse with marble floors throughout, private parking and shared swimming pool in one of the city's most prestigious neighbourhoods can be found for £540,000.
Just 61 miles north of Alicante Airport, Javea (Xabia) offers a much calmer experience. The old fishing village now boasts not one but two town centres as well as a blue flag rated beach, renowned for its cleanliness and abundance of facilities.
History buffs will enjoy spotting remains of the wall which once surrounded Javea's old town, visiting buildings dating as far back as the 16th century and getting lost at the Archaeological and Ethnographic Museum. Meanwhile, foodies will be delighted at the variety on offer, from Michelin starred BomAmb to family run and wallet friendly eateries like La Cocina. Watersports are also big in Javea, with everything from jet skiing and wakeboarding to sailing, kayaking and fishing available along its 12.4 miles of beaches.
Property prices in Javea start at £67,500 for a one bedroom villa and go all the way up to £11,000,000 for a luxury mansion with 10 bedrooms, 12 bathrooms, a cinema room, two swimming pools, jacuzzi and panoramic sea views. What's more, Javea benefits from a restriction on the height of buildings, meaning it has an unspoiled skyline free of skyscrapers and high rise hotels.
On the other end of the Costa Blanca, Calpe (Calp) is another gorgeous town that has retained all of its fishing village charm while offering modern facilities. Fish auctions and salt flats trails exist alongside paddleboarding lessons and hikes up the magnificent Peñón de Ifach rock, a 984 foot high limestone outcrop which can be climbed in around 30 minutes. A true gem of a town, with something for everyone.