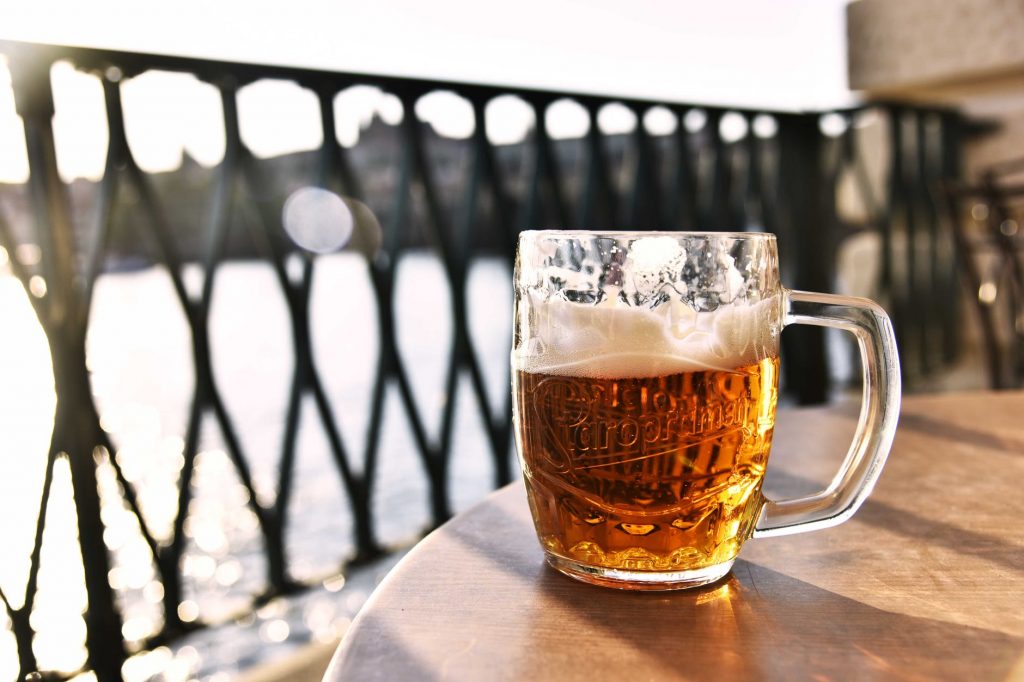 Beer is coming! We can't get enough of the foamy drink that bubbles up into our glasses and quenches our thirst. Craft beer enthusiasts are on a journey to discover unique flavor profiles offered by breweries from Asia to the Caribbean. It's no secret that there are some pretty amazing road trips in-store that combine a love for craft beer with a desire to explore new places.
For those who want to do more than just crack open a cold one at home, we've compiled a list of five stunning journeys across the globe to wet your whistle with some delicious brews from around the world. Pull out your passport and make plans now because these trips take you through different cultures and tasting rooms.
Whether you're in the U.S.A. and want to check out craft breweries like Melvin Brewing in Alpine, Wyoming, or you want to set off around the world, here are 8 of the best brew tours around the world.
California Coastal Trail: California, United States
The Golden State is a craft beer lover's dream with its unique brewing style and breweries that offer everything from hand-crafted ales to crisp lagers, stouts, porters, and more. Of the many breweries in the state known for their hoppy brews, few can compete with Pliny The Elder, an Imperial IPA brewed by the Russian River Brewing Company in Santa Rosa. With so many fantastic breweries across the state, though, it would be impossible to visit them all on one trip. If you do want to try some of California's finest breweries without too much travel time or hassle, then this road trip is just for you!
Napa Valley: California, United States
Another one of the most popular beer destinations in the state is Napa Valley, where you can find excellent wines and fantastic craft breweries like Yonder Bock, Hard Hat Brewing Company, and Loma Brewing Company. Along with some incredible local cuisine, there's an endless amount to explore here. Those who want to make the most out of this trip should plan on staying at least four or five days along California State Route 29 so that they can visit ten different stops throughout this wine region.
New Zealand
Since the craft beer market in New Zealand is still developing, tourists have a fantastic opportunity to experience this part of the world through a unique lens. While visitors can find an increasing number of bars serving New Zealand beers, those who want to truly embrace the land and culture surrounding these breweries should consider taking a ride on Interislander, one of two ferries between Wellington and Picton. This trip across Cook Strait offers spectacular views as well as samples from some of their favorite breweries along the route, like Garage Project and Tuatara.
Vienna: Austria
With its rich history and mouthwatering cuisine, it's no wonder that Vienna is considered one of Europe's most beautiful cities. Making your way over to The Pub In The City Hotel is a great way to kick off this trip, after which you can sample beers from one of the oldest breweries in Austria, Schwechater. These lagers are brewed using all-natural ingredients and indigenous hops – so be sure to pick up a bottle or two!
Beer and Cider Route, Norway
For visitors looking to take a trip through Scandinavia, Norway is one of the best places on the planet to enjoy some of the best beers in the world. While many cities and towns offer fantastic beer tours, this route is your best bet if you're looking for an extensive tour throughout the country. If you can't make it all around this route clockwise from Bergen, be sure to stop at Lorry's Pub; they serve over 200 different types of craft beer!
Oktoberfest, Munich: Germany
While this is the most popular festival globally, it's also one of the best places to sample some incredible new beers. Inside Munich, Oktoberfest offers unique beers every year, with over 7 million liters served each October. When you're not drinking your way through the traditional games on offer at Oktoberfest, there are many other fantastic beer destinations throughout Bavaria, including Würzburg, where you can visit some local breweries like Herzbräu.
Great Swedish Beer Festival, Malmo: Sweden
With over 400 years of history and five different types of beer, the Great Swedish Beer Festival in Malmo is a must-see event for any craft beer enthusiast. Held each year during August, this festival serves everything from traditional brews like Gotlandsdricka, Fale Boll Pilsner, and Kex Brewery's Klippt & Basilika to experimental ales like Uppsala Brygghus' Coffee Maple Stout. While it may be cold out in this part of Europe right now, that shouldn't stop you from enjoying some delicious beer and hearty food – and you might even score some fireworks at midnight!
Beer Baking and Bathing, Japan
While Japan is best known for its incredible selection of sakes, the craft beer scene in this part of Asia has been expanding rapidly. Visitors should make their way to Tokyo and check out Baird Brewing, a local brewery that offers to-taste flights as well as some great live music. If you're looking to explore Japan's rich culture through food and drink, then be sure to pick up a bottle of Hibiki; it's considered one of the most complex beers ever created!
Final Thoughts
With over 6 billion liters of beer consumed around the world each year, it's clear that this is one of the most popular drinks on earth. While there are many places you can visit to explore your love for this drink, these six trips offer some of the best opportunities to explore new breweries and even immerse yourself in local culture.