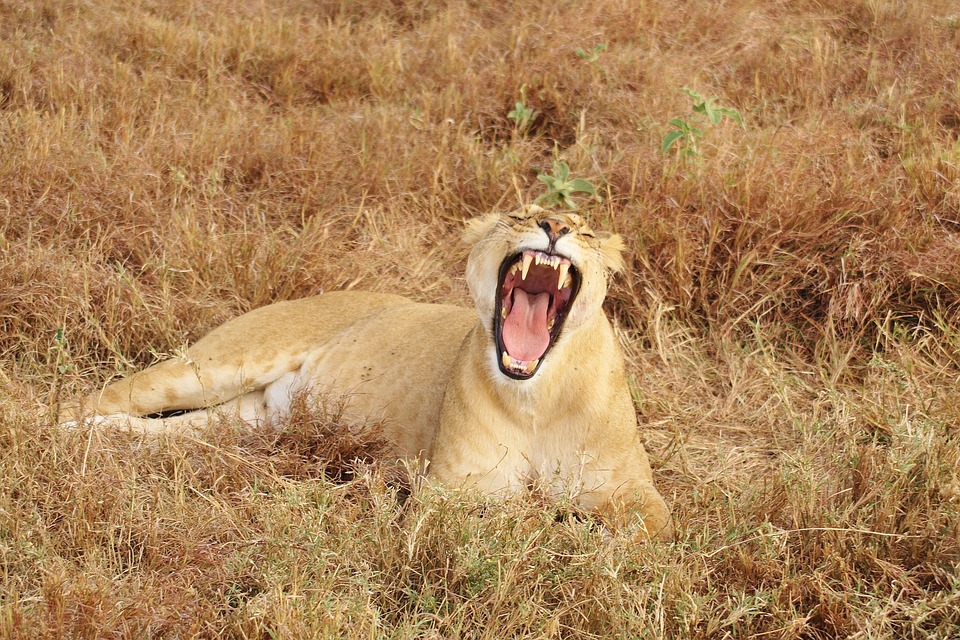 Image by HowardWilks from Pixabay
Have you considered visiting Africa but worried about the impact of tourism on wildlife, conservation, and the local people? There are ways to ensure your vacation has a positive impact on this great continent.
Kenya is one of the most popular destinations in Africa because of its unique wildlife reserves and prehistoric history. By visiting this wonderful nation, you can strike at least 7 items off your bucket list.
#
1. Visit Africa
— our birthplace
Archaeologists believe that Eastern Africa, and Kenya in particular, is the birthplace of the human race. Doesn't everybody want to know where they came from?
It's natural to be curious about our ancestors—the way they lived and the environment that shaped modern humans. A vacation in Kenya enables you not only to see the landscape of our birthplace but also to meet our closest living relatives.
Meeting chimpanzees is an eye-opening experience. Although humans share 99.6% of our DNA with chimpanzees, our appearance and behavior can be quite different.
Around 6 million years ago, we share a common ancestor. Studying what's similar and different sheds great light on the specific nature of humanity.
#2. Go on
an African wildlife
safari
Most tourists in Africa come to enjoy a wildlife safari. Where else can you see enormous animals like elephants, hippopotami, and giraffes in their natural habitat? Kenya is a great place to view these magnificent creatures, along with lions, leopards, and buffalos.
Watching Big Game animals in their natural environment is completely different from seeing them in captivity. Without restrictions on their freedom, these animals do what it takes for them to survive. You'll witness breathtaking natural events impossible to see in a zoo or safari park.
And if you're a birdwatcher at heart, in Kenya you have an opportunity to observe and catalog many species you'll never see outside of Africa, like ostriches and the grey-crowned crane. Make sure you take along a good pair of birding binoculars and a reputable guidebook.
If you ensure your tour company is reputable, your wildlife safari will dramatically help to promote the welfare of these fascinating animals and their environment. You'll get to meet the Kenyan Wildlife Security Service anti-poaching dog-units and officers who protect rare species from selfish
individuals who seek to kill these animals merely for self-gain.
#
3
. Become a proficient wildlife photographer
If you're interested in improving your photography skills, Kenya is a wonderful place to practice your wildlife photography. You can capture images of Big Game animals in natural settings and capture action shots of wild creatures in their own habitat.
When you photograph lions and buffalos in one of Kenya's national parks and reserves, it's a completely different experience from snapping them in a zoo or safari park. You'll capture images of lions side by side with rhinoceros and other creatures, because there are no bars or fences to keep them separate.
And if you're lucky, you'll see leopards on the hunt…from a safe distance! Think of all those photographs you've seen of buffalos migrating or lions hunting as a pride. This is your chance to add your own original masterpiece to that collection.
#
4
. Contribute to
wildlife conservation
Some safari tours in Kenya work alongside active conservation groups. During your visit, you could volunteer to aid those groups.
You could help collect data on animals, track animal movements, and meet with people employed on the front line of the fight to preserve rare species.
At the very least, you could contribute financially to not-for-profit conservation groups in Kenya by choosing a tour company that works alongside conservation charities, such as Ol Pejeta Conservancy in Central Kenya which houses the Sweetwaters Chimpanzee Sanctuary.
The Ol Pejeta Conservancy not only works to preserve the natural wildlife of Kenya, but it also contributes toward improving the lifestyle of local communities through infrastructure, education, water, and health projects.
#5. Meet people from a non-industrial society
If you've lived your whole life in an industrialized society, it's hard to grasp what life was like before the Industrial Revolution. In Kenya, you can meet people who live traditional lives preserving ancient customs and traditions.
Imagine visiting an authentic Maasai village and learning about their lifestyle and culture from the people themselves. Maybe you will have the opportunity to taste their traditional cuisine. Perhaps you could even help a Maasai herder gather his cattle and lead them back to their nighttime enclosure to keep them safe from the lions and leopards.
This is a great opportunity to show both yourself and your children how lucky you are to live in an industrialized nation. It's a way to learn how your ancestors lived, and how many people in other countries still live today.
#6.
Learn about Big Cats and other Big Game from professionals
Many of the world's most eminent zoologists perform much of their work in Kenya's nature reserves. While touring Kenya, you can visit their research stations and learn about what they're doing to study and preserve African wildlife.
This is a great way to learn about Big Cat behavior and other fascinating wild animal behavioral patterns. And it's a wonderful way to introduce your children to real science outside of the classroom and boring textbooks.
#7. Inspire your kids to make a positive contribution to the world
If you have children, one of your main concerns is guiding them in the right direction in life. By taking them to Kenya to see wildlife conservation or aid projects, such as those organized by Ol Pejeta Conservancy, in action, you're showing them how they can have a positive impact on the world.
At the very least, you can prove to your kids that not every teenager in this world has access to a shopping mall, ice-cream parlor, and the internet.