Saint Augustine said it best when he said, " The world is a book and those who do not travel read only a page." And while this doesn't mean you need to quit your day job and become a professional traveler, experiencing new destinations and cultures can be life-changing.
As a traveler, whether you go somewhere near or far, you are able to step into a different way of life. You can see first hand how different life can be simply based on where you live or how someone has grown up.
Outside of culture and people, there are so many other highlights of travel as well. There are buildings and unique structures, unique dining experiences, climate, and so much more. In fact, one of the hardest things to do when looking to travel is finding the perfect destination for you. There are just so many great options out there that it can be hard to narrow the list down.
Well, that is where we come in. This list is going to provide the top 9 travel destinations for tourists. It will allow you to better narrow down your search and will get you closer to your dream destination.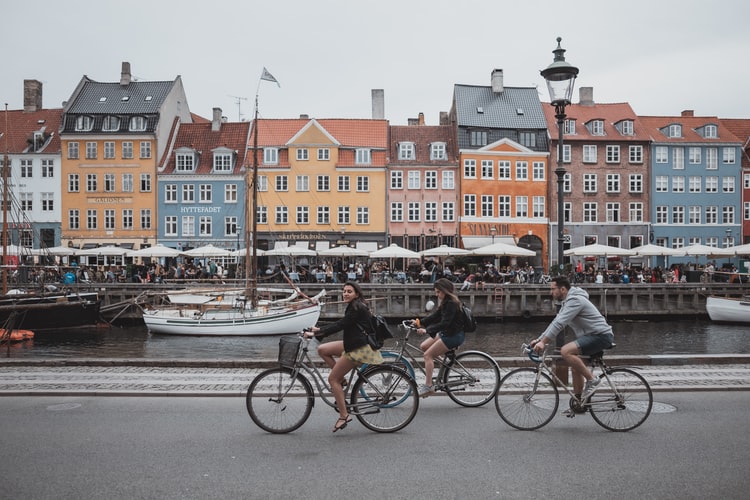 COPENHAGEN, DENMARK
With an excellent mixture of architecture, culture, and dining to highlight Copenhagen, it is easy to see why so many people enjoy it. People from all around the world come to experience the friendly culture of Copenhagen and everything else that the city has to offer. Outside of the city, there are also some unique areas to see and experience as well. So not only will you get to take advantage of the city, but day trip opportunities outside of the city are there for the taking as well. And, while some travel destinations are better depending on the time of the year, Copenhagen offers something for visitors year-round.
CAPE TOWN, SOUTH AFRICA
Cape Town, South Africa has made its fair share of bucket list travel destinations, and for a good reason. It comes with stunning views of both the mountains and the ocean, which is only the beginning. Inside the city, there is plenty of culture, history, and delicious foods to enjoy. Some of the specific landmarks and things to see in Cape Town are Table Mountain, Cape Point, and the Port. Cape Town is also home to Kirstenbosch Gardens, one of the top 25 gardens in the world. Cape Town is the perfect mixture of natural beauty, culture, and city life.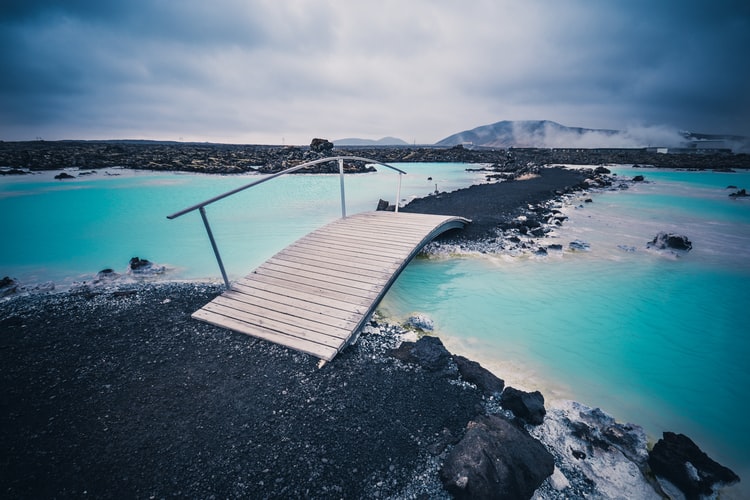 ICELAND
If you are looking for something a little bit different in your travels, booking your vacation packages in Iceland will not disappoint. With waterfalls, geothermal pools, the Northern Lights, and a unique culture, Iceland makes an excellent travel destination. With Iceland being an island and not as large as some countries, you will be able to take advantage of all that it has to offer. One of the best ways to explore Iceland is with a camper. You can take Route 1 around the island and see all that Iceland has to offer.
BARCELONA, SPAIN
When it comes to visiting a city that is full of life, culture, food, and so much more, look no further than Barcelona. Each year Barcelona is ranked as one of the best cities to visit, and for a good reason. Some of the highlights and must-sees of the city are La Sagrada Familia, the Picasso Museum, and La Rambla. You might even consider catching a Barcelona game. The only problem will be making sure that you can see everything on your trip.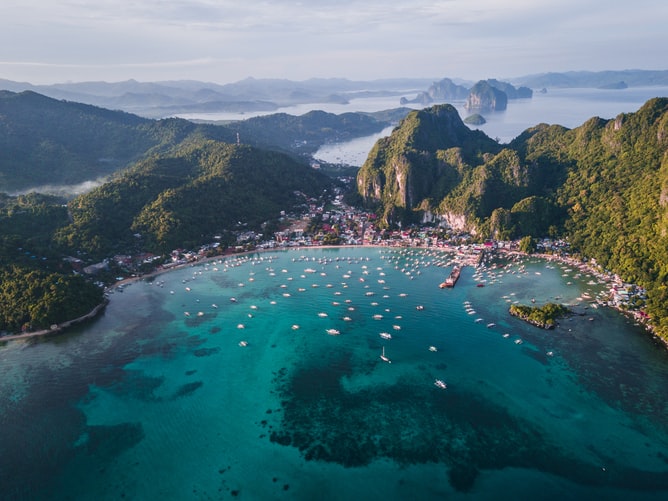 PHILIPPINES
The Philippines is a country that is filled with so many natural wonders. From Taal Lake to an underground river to the Hundred Islands, the Philippines offers so much for tourists to see and experience. Along with breathtaking natural beauty, though, they also have fun and exciting cities like Manila, Quezon City, and Caloocan. Each of these cities has its own unique energy and culture to experience.
BANFF, CANADA
If you love the outdoors and being surrounded by mountains and lakes, Banff is for you. Each lake is more picturesque than the next, and the mountains add a stunning backdrop that can be hiked and explored. Also, depending on the time of year, you can take advantage of some excellent skiing. Last but not least, there is downtown Banff to enjoy. You will be able to take advantage of shopping, dining, and the fun community, all while still having the fantastic mountain backdrop.
DUBAI, UNITED ARAB EMIRATES
When you think of unique and futuristic cities, it doesn't get much better than Dubai. Just looking at the skyline of the city will show off all that the city has to offer. With Dubai also being very tourist-friendly, there are plenty of activities designed specifically for visitors. There is the Dubai Mall, The Beach, the Dubai Fountains, and so much more that tourists can take advantage of. It is safe to say that you won't run out of things to do and see in Dubai.
SWITZERLAND
Natural beauty abounds in Switzerland. From stunning mountain lakes to the mountains themselves to waterfalls and so much more, Switzerland is an outdoor lovers dream come true. Along with plenty of outdoor adventures, cities like Zurich and Geneva provide plenty of culture, history, sightseeing, and dining. And, if you plan it right, you can also take advantage of some of the best skiing in the world.
SANTORINI, GREECE
When it comes to island life, it doesn't get much better than Santorini. With all of the stunning views, beaches, lodgings, cruises, history, and more, you definitely won't run out of things to do and see. That isn't even mentioning the delicious Mediterranean cuisine that is enjoyed by so many, either. If you did feel like you wanted to explore more of Greece, there are also plenty of other amazing Greek Islands like Corfu and Zakynthos that you could visit as well.
Top 9 Travel Destinations for Tourists Conclusion
When it comes to finding the right travel destination, it can sometimes be hard to narrow it down. There are just so many different options, and then there is timing, cost, and so many other factors that go into it.
Our goal with this list was to help you narrow down your selections and to provide you with a few details that can get you started on the right path. Because even if it is a little bit of work to set up your trip, it is going to completely worth it in the end.
When you are sitting back after a fun and exciting day of exploring, or maybe a relaxing day at the beach, you will understand what I mean.