Thailand is one of Southeast Asia's pride. No wonder it is common to be part of the tourist's bucket lists.
Visiting the country means facing the charming locals. On top of that, you enjoy the picturesque beaches and coastlines.
Beyond the beauty of the country lies fascinating facts about Thai culture. Find out more about it and be enticed to travel here.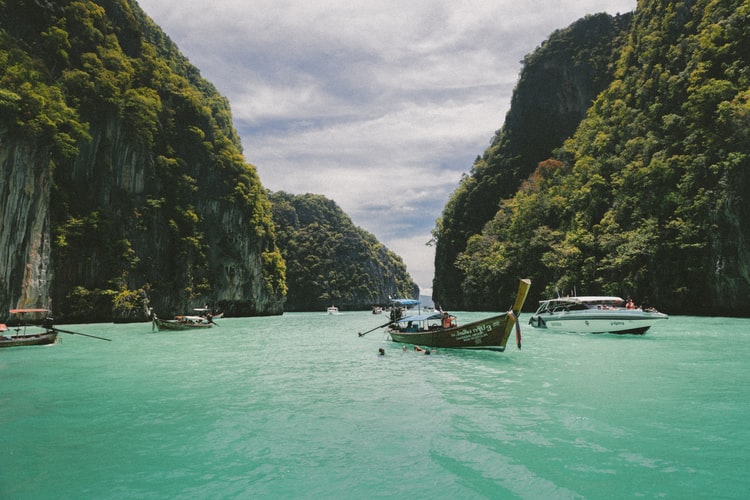 Thailand is Southeast Asia's non-colonized country by the European Regime.
The word Thailand in the language of Thai is Prathet Thai. If translated, it means the Land of the Free.
The name itself is pretty accurate. In Southeast Asia, Thailand is the only country that was never colonized by any European nation.
Escaping from European rule is the country's magnificent achievement.
The Kingdom Of Siam
First Siamese twins
The first conjoined twins were born in a province not far from Bangkok in the Kingdom of Siam. They were born on May 11, 1811, and named Chang and Eng Bunker.
The twins got married to two different women, whose wives are sisters. Each couple had more than ten children each.
At first, they all lived together and shared a huge bed fit for four of them. Unfortunately, the two sisters began quarreling.
As a solution, they established two separate households. The Siamese brothers spent three consecutive nights at each home.
The Siamese twins lived until 1874.
Siamese Cats
Thailand used to be recognized as the Kingdom of Siam.
Aside from the Siamese twins, Siamese cats originated from the country too. It became a new fascination to Thai people.
A 14th-century poetry book is living proof of it. It describes the 23 various types of Siamese cats.
As of today, Thailand has only six remaining Siamese cats. These cats present good luck for a bride on her wedding day.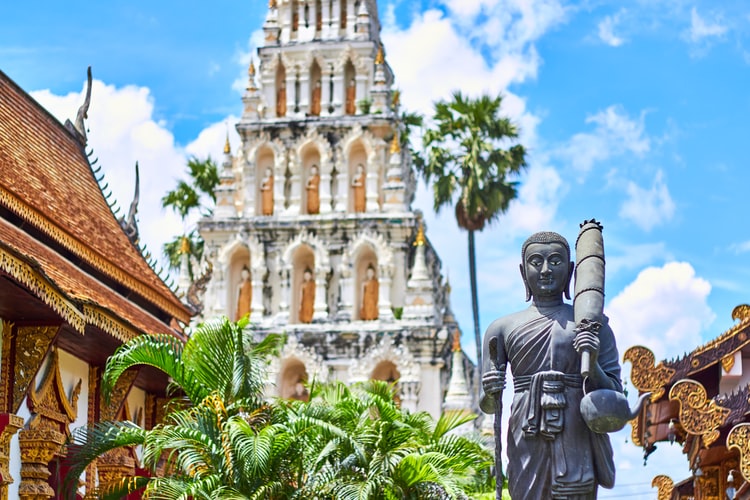 Dedicated to Buddhism
Becoming a Buddhist monk is men's dedication.
Before, young Thai men below 20 years old became Buddist monks. Regardless of their social rankings, they dedicate a short amount of their time within their lifetime.
From a Buddhist family, it was a practice almost always executed. But, it was never a mandatory requirement by the national government.
Acquiring monkhood is such a blessed event. Dedicating a portion of men's life to Buddhism brings good karma, not only for the monk but also for the whole family.
Nowadays, only a few Buddhist men practice monkhood.
The Land of Temples
Thailand has a total of 35,000 temples. Buddhists visit to pay merit to Buddha for the continuous blessings and guidance.
Visiting the temples require locals and tourists to wear modest clothing. Shorts and sleeveless shirts are strictly prohibited.
Known For Several Names
Bangkok with the longest ceremonial name
Bangkok is Thailand's capital. It is also the largest city, which houses one-tenth of the country's entire population.
Bangkok's proper name is from Pali and Sanskrit root words. 'Krungthepmahanakhon Amonrattanakosin Mahintharayutthaya Mahadilokphop Noppharatratchathaniburirom Udomratchaniwetmahasathan Amonphimanawatansathit Sakkathattiyawitsanukamprasit'.
For more fun facts about Thai culture and popular Bangkok news, you can visit giaculture.com.
World's Hottest City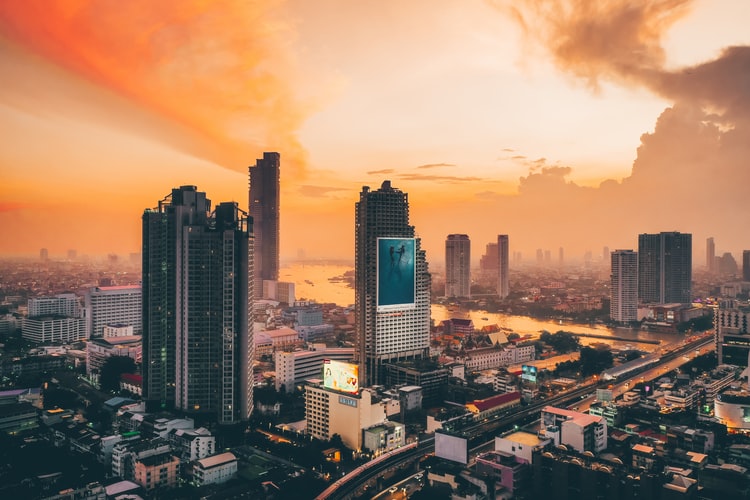 Bangkok, Thailand, does not encounter the world's most ultimate summer heat. But the city's all-year-round intense heatwave made it bag the title.
Often, the Thai capital's temperature rises above 40°C in the daytime. Sometimes, it hovers at similar levels during the night-time.
The notorious smog caused heat aversion. The polluted air traps hot air within the city center, which results in daytime humidity.
The Land of Smiles
Thai people always welcome locals and tourists with a warm smile. It reflects how Thai culture is peace-loving.
People of Thailand desire harmony over conflict. It's no surprise why more smiles are in the country than anywhere else.
Venice of the East
The Chao Phraya River witnessed Bangkok's trading activities. Constructed buildings on stilts and the meandering canals are the perfect depictions.
The pretty canals allow boat rides for both locals and tourists. But, only a fair number of them are still present. Due to the growing population in Bangkok, most of the canals became streets and pavements.
Home of smallest and largest creatures.
Thailand is the home of one-tenth of the different animal species on earth. It shelters all sorts and sizes.
Smallest Mammal
Bumble bat or also known as Kitti's hog-nosed, is Craseonycteris Thonglongyai. It weighs around two grams.
Biggest Fish
Many whale sharks swim on the seas down below Thailand. One of those is the biggest fish in the world.
Largest Living Lizard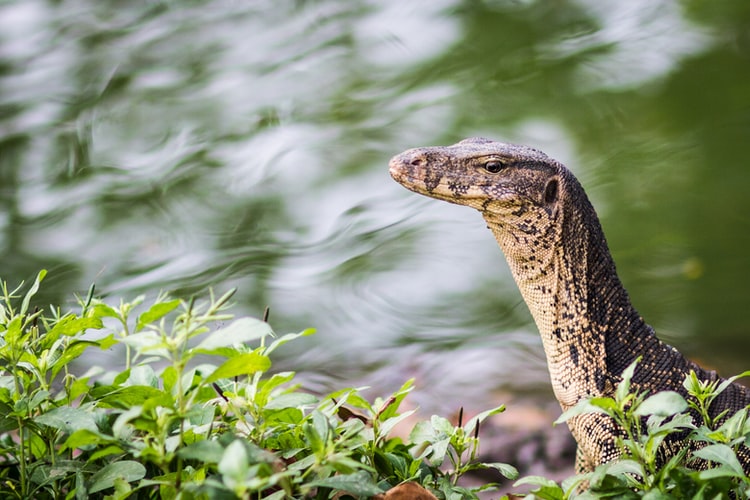 A monitor lizard that grows up to 7 feet plays around the country.
Snakes
A reticulated python with over 33 feet long stays in Thai jungles. King cobra, the longest poisonous snake in the world, is here too.
Elephants
Every time you hear Thailand, elephants come after. The country houses more than 5,000 elephants, of which more than half are domesticated.
Thailand as an Exporter Worldwide
Main orchid exporter worldwide
Thai's national flower is the exquisite orchid. Around 1,500 orchid species grow wild in the Thai forest. It's no surprise it can sustain being the world's largest floral exporter.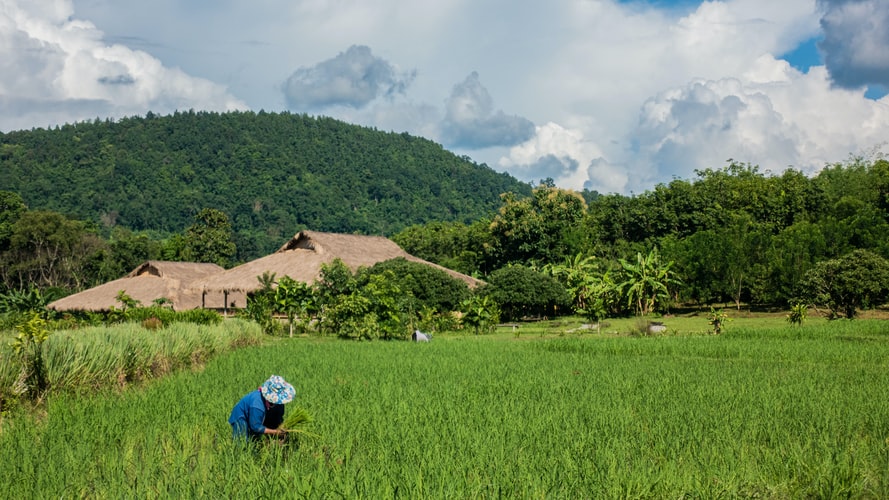 Largest rice exporter
Aside from orchids, Thai culture is rich in rice. Most of the tasty Thai cuisine has this staple. Plus, it is the most exported crop in the country.
Pay utmost respect to a person's head.
In Thai culture, the head is the most crucial body part. Touching anyone's head, even a child, is strictly forbidden.
If you meet someone older or notable, you must lower your head. It shows proper respect and acknowledgment.
Feet, on the other hand, symbolizes attachment to the ground. It deems to be the cause of human struggle and suffering.
In return, Thai people always tuck their feet under their bodies. If you're sitting, avoid pointing your feet towards another person or statue in a temple.
Red Bull Origin
The most popular energy drink in the world came from Thailand. Its location is at Krating Daeng.
Red Bull is a sweet and non-carbonated energy drink. In 1976, Chaleo Yoovidhy sold the first drink throughout Thailand and across Asia.
By 1987, Dietrich Mateschitz, an Austrian entrepreneur, modified the drink. He adjusted ingredients to suit the Western taste.
Thousands of islands and beaches
Thailand has a total of 1,430 islands with magnificent beaches and coastlines. Most of the Hollywood films featured these islands.
Love Celebrating Festivals
Monkey Festival
Pra Prang Sam Yot temple hosts the annual Monkey Banquet. It happens every November in the Lopburi province.
Over 600 monkeys feast on a buffet of delicious food prepared by the locals. It consists of rice, grilled sausages, salad, tropical fruits, and ice cream.
Thai culture believes that good luck follows after treating and respecting furry creatures. Dedicating a festival for the monkeys is a way for locals to thank them. Since every year thousands of tourists visit the country.
Thai culture is unique and captivating. Learning about it leaves you with a better understanding.
What more if you visit Thailand itself? You'll appreciate how beautiful and exceptional Thai culture is.