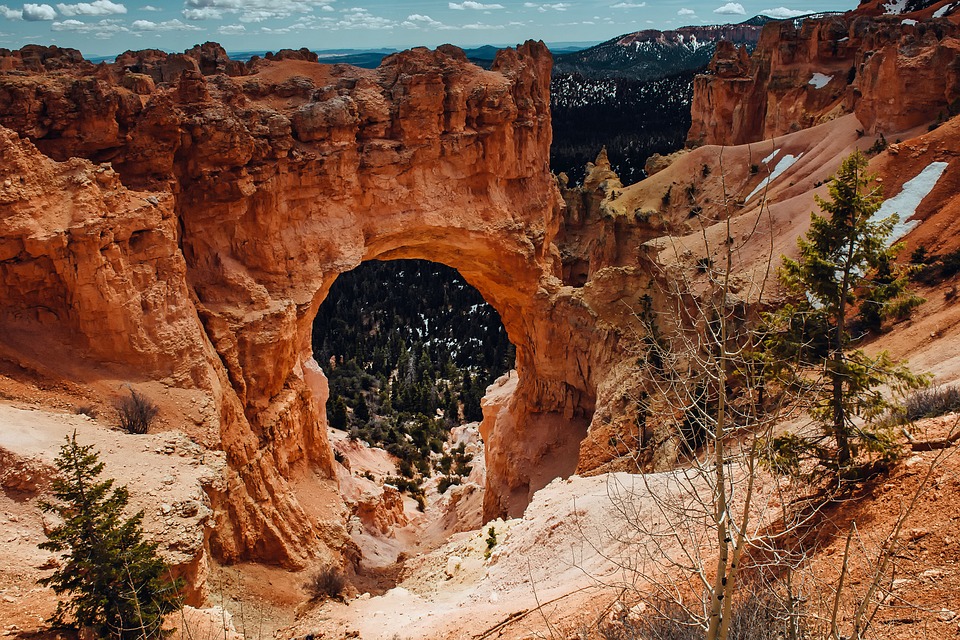 With an incredible 58 national parks in the United States, there is no shortage of travel options for those who want to explore nature in an up close and personal way. The country is home to some of the most well-known national parks in the entire world such as Yosemite and the Grand Canyon, each of which has its own unique draws and sights. For all those big well-known parks, there are also the lesser known ones that can offer just as special an experience, such as Bryce Canyon National Park in Utah.
Now before you rush to book your trip to Bryce Canyon National Park, there are a few things you'll want to keep in mind. So, let's take a closer look.
The Park Is Open Year-Round
While not every national park is open year-round, Bryce Canyon National Park welcomes visitors year round and is only closed on Thanksgiving Day and Christmas Day. With that said its hours of operation, meaning the visitor center, change depending on the season. During the winter months of November through March, the operating hours are at their shortest, with summer offering the longest hours.
It should also be noted that some of the roads and trails may be closed after snowfall, so that they can be cleared properly.
Is Home to a Large Array of Wildlife
For those hoping to get in their share of wildlife viewing, Bryce Canyon National Park offers you some pretty good chances. Animals such as Pronghorn, Rocky Mountain Elk, hummingbirds, and Peregrine Falcons are all residents of the park.
Unique Canyon Accommodations
If you want to amp up the unique factor of your visit to Bryce Canyon, then you will want to explore the various accommodation options. Ruby's Inn features the ultimate lodging in Bryce Canyon thanks to the fact it has a history that dates back to 1919 when it first got permission from the state of Utah to go ahead and build a lodge. The inn has that whole western hospitality feel to it and is ideal for families and singles looking to step back in time and indulge in nature.
Invest in Good Quality Hiking Shoes
The one thing that can be said about Bryce Canyon National Park is that there is a lot of exploring to be done, so this means it's well worth your time and money to invest in a pair of good quality hiking shoes. Look for shoes that are comfortable, offer excellent ankle support, and a firm grip sole. The ground is very uneven, and the elevation climbs in various points of the park, so you want to be sure you're dressed to handle the conditions.
As well, be sure to map out your hike in advance, using a trail map or a GPS. The last thing you want is to be wandering around lost in this massive park.
Travel Tips to Ensure a Great Experience
These tips will help to ensure that your visit to Bryce Canyon National Park is all you hoped it would be, and then some.