This is the story of an adventurer who went too far into Mexican territory and discovered unimaginable things and beautiful beaches, I mean the Riviera Maya, a dream place where any traveler will fall in love. I saw the tickets and accommodation in advance so as not to have any problems, this is something to highlight, as this process is really easy, all the time there is information and services available to Cancun.
For this adventure, I was thinking about not using services like private transportation, and enjoy a little more driving along the Riviera Maya, my idea of route, was to go from Cancun to Tulum, making stops at the respective tourist attractions of each place, that's why we decided to rent a car in Cancun, and the company we chose was City Car Rental, the best of all was that it included many discount coupons.
After doing all the paperwork, we embarked on the adventure, and what an adventure, since our first stop was in the region of Puerto Morelos where we parked to watch a sunset on the sea and look for a hotel near the sea, really what we were looking for was a cheap hotel with a simple style (we wanted to live the essence of the beach)
Puerto Morelos is known for its many restaurants and bars, we were looking for a more natural adventure, and that's why after spending the night in Puerto Morelos our next stop was the well-known Xcaret, but we wanted to enjoy it by day and by night, since it's famous for its great night show.
After going through each one of the places that were on the way, we jumped to Xcaret, there our experience was incredible, I loved the underground river, fortunately there was no excess of people and the experience was very private and complete, without a doubt totally relaxing, the best thing of all is that the car rental company that we rented with gave us some coupons that really saved us a lot of money.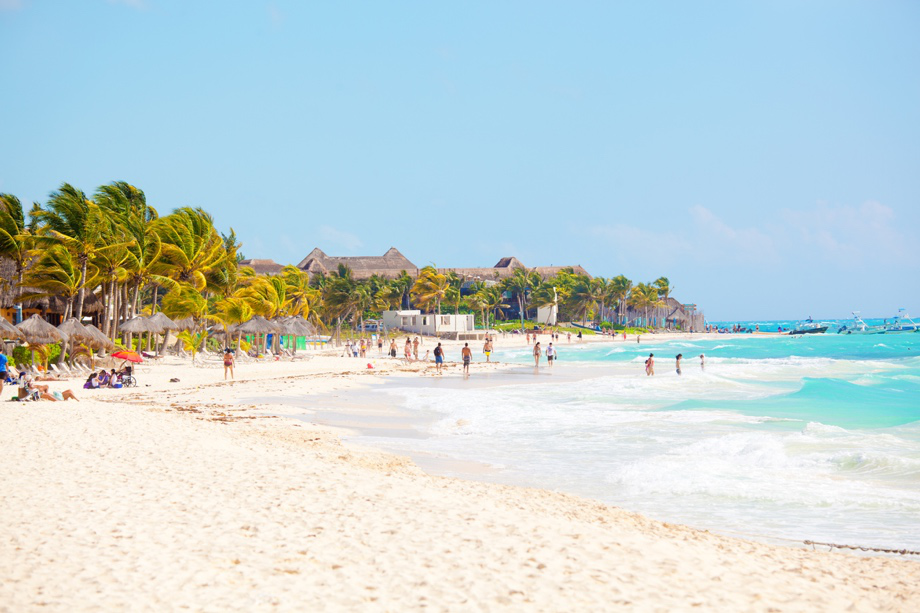 After enjoying all the beauty of Xcaret, we went for a walk around Playa del Carmen, without a doubt its beaches are magnificent, but we didn't make much time, since Playa del Carmen is focused on partying and is not what I am looking for when I travel. So we set our goal to get to Tulum, where they say there are private beaches with cabins, and that was an experience I wanted to live.
Anyway, when we arrived in Tulum, we couldn't find the place they told us about, after so much searching, we finally arrived, to a place that we loved, it has an ecological and very natural architecture, that without a doubt surprised us, it really was a unique experience, we felt in contact with nature and all our surroundings were full of peace.
At the end of a week we returned by the same route we had originally followed, we delivered the car at the City Car Rental branch and there was not a single problem with the car rental, no doubt this is something I will use again for my next trips to Cancun.