Hong Kong is one of the most famous cities in the world, and it has its reputation. You could even say it has many reputations, and it entirely depends on who you are talking to. Some will tell you it's a corporate hub for experts, while others will say it's a captivating blend of the old and new, mixing Chinese and western cultures. There's a lot of truth to both sentiments since Hong Kong is all this plus more. It is its uniqueness that makes it one of the most exciting cities in Asia. Thanks to an iconic skyline, towering mountains, and a unique harbor, the city is an absolute stunner. It's vibrant and full of life, with everyone busy with their life. If you have time to scratch under the surface, you will likely uncover tons of secrets of this brilliant city.
If you visit Hong Kong for the first time, don't be surprised if you get confused and fail to know where to begin. First, ensure you book the best flight from a reputable site like Cathay Pacific to make everything smooth from the start. With that in mind the following are some of the things you need to know before getting out of that flight;
Hong Kong is a big city which is quite busy and crowded.
If you expect that once you touch down, you'll find empty streets, then you will be entirely disappointed. Hong Kong is one of the world's densely populated cities, with over 7.3 million people. You might wonder why the streets are so packed with people. According to the south china morning post, Hong Kong living quarters are among the smallest in the world, so people are always looking for ways to escape their cramped home lives. If you'd like to experience a less crowded Hong Kong, try to avoid trade fair seasons.
It's quite easy and cheap to commute.
This might come as a surprise because of the city's crowded streets, but Hong Kong has one of the most effective public transportation systems worldwide. While here, at any given time, you have three or four transportation options to get wherever you are going in the city. You can choose taxis, the subway system, ferries, buses, minibuses, trams, trains, and airport railway system. Commuting is a priority in Hong Kong, and it's quite affordable, unlike in most cities.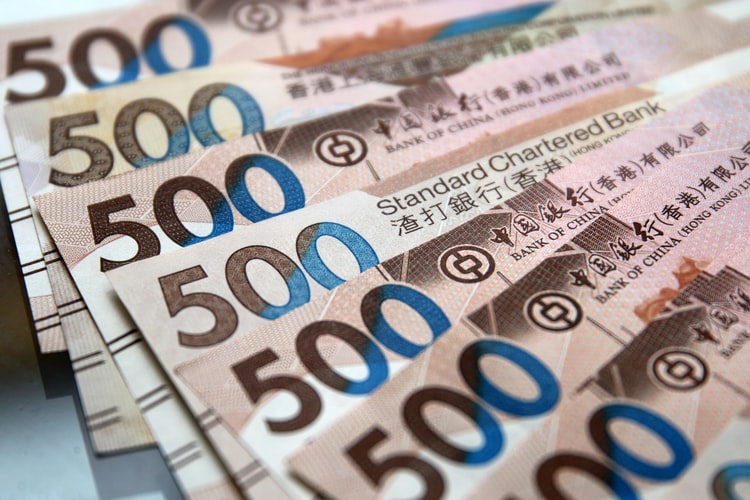 Currency
The local currency in this city is the Hong Kong dollar. However, you would be relieved to hear that most places accept visa or MasterCard, so if you have one of those you are good to go. Likewise, about 50% of the places accept American Express to offer tourists more convenience. It would help to know that Hong Kong has tons of ATMs, but you need to make sure you've enabled international, or the card you are using has the plus logo on the back. Whatever reasons you've come to Hong Kong will need funding so ensure you are conversant with the currency like what's acceptable and What's not.
Free Wi-Fi is everywhere.
If you can't do without Wi-Fi or there's a job you have to do or need to stay in touch, Hong Kong will get you covered. You don't have to worry since, in this city, there's loads of free Wi-Fi floating in the air. Make sure you put your phone in flight mode to avoid some of those overwhelming overseas charges. Once you are in airplane mode, switch on your Wi-Fi, and you'll get a connection without much hassle. If you don't seem to get any Wi-Fi signal, walk a few blocks, and you'll get one. You can sit for a coffee at a local cafe and enjoy a few minutes of Wi-Fi as you take some heat off your legs.
Malls are all over
People in Hong Kong tend to do all their shopping from the mall. They are everywhere. If anything, many train stations are built underneath significant shopping malls. It becomes fantastic when its summer since you can walk from the train station about a block or two inside the mall hence get closer to your destination. If you happen to be in Hong Kong specifically for shopping, consider yourself lucky because of the many options at your disposal. What's more, most of the malls have international designers that would be taught to find.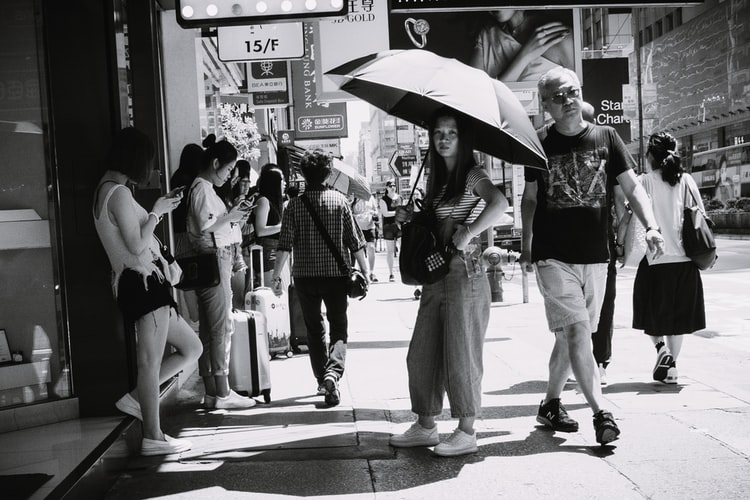 Hong Kong people are super fashionable.
If you don't want to feel out of place, it will help to know that people here have a great sense of fashion. It is entirely understandable with the number of malls in the city. Don't be surprised if you see Clothes, bags, and accessories you've not seen anywhere else. You might want to look at the dress code of Hong Kong people online before landing on the city looking ridiculously out of place.
Hong Kong has one of the best street life in the world.
Hong Kong is a vibrant city, and with the crowded streets comes a thriving street life. Here the sidewalks always thrum. With all the buzz, the streets become excellent for people-watching, shopping, eating, and sightseeing. The Hong Kong streets are filled with action. In one section, you'll find an atmospheric wet market. If you happen to be here, then you should try some of the tasty street food. No matter where you end up, the streets never lack something that will capture your attention. Bring your camera along, and be sure to capture some exciting shots.
Shops and restaurants open till late.
When traveling abroad, in most destinations, you'll realize that most places close at 6 or 7 PM. However, that's not the case in Hong Kong, with most shops and malls opening till as late as 10 PM or later. One of the reasons for this is because the streets are always bustling with people even late into the night. It's a good thing since you can grab a last-minute snack or pick something up from the shops late into the night. It brings convenience, and you don't have to go to your hotel room as early as 7 PM.
Traveling to a new destination has its thrills and frustrations. The latter seems to be the case among many people, especially those that don't take their time to learn as much as possible about their new destination. Your visit to Hong Kong can be smooth and exciting if you have the relevant information, but it can also be a nightmare if you don't know what you are up to.