Caravan covers have transformed over the years. They used to be made of abrasive and heavy materials that ended up damaging vehicles that they were meant to protect. Thanks be the development in technology, the 90s ushered in the new fabrics that allowed for the production of caravan covers that are light, breathable, and high quality. With modern fabrics, today's caravan covers can duly protect cans without causing damage and unwanted mould and mildew. Brands like Camec and Adco are the leading provider of top quality caravan covers, but do you even know how to pick one and what to look for when purchasing a caravan cover?
This post is perfect for you if you're looking to buy a caravan cover. Upon finishing this article, you'd be duly informed on the different kinds of caravan covers and the factors to consider when buying one. You will also be equipped with hacks and tips when it comes to picking the right caravan size.
Do you even need a caravan cover?
But before we go any further, do you even know if you need a caravan cover? Is it okay to not have one?
Some people believe that caravan covers are not essential. And it is true because just like all accessories in the market, caravan covers are not core equipment that can ensure the excellent function and performance of your van.
However, accessories exist for a reason. Accessories exist to ultimately bring more value to a product. A caravan cover does just that for vans because if your motorhome, camper, or pop-top is not in use, it can easily secure that it is kept protected and secure at all times. Through a caravan cover, you can secure the value of your investment in your RV.
So yes, some people may not want or need a caravan cover. But people who want to fully secure their investment in their RVs and want to use their RVs for a very long time surely need it. If you're one of them, keep reading as we have more rich and useful information for you.
What do caravan covers do for your van?
The following are fee of the many important benefits of investing in a caravan cover :
1. Avoid Unnecessary Repairs
Caravan covers can ensure that you get to avoid and prevent unnecessary RV repairs.
2. Waterproofing
Caravan covers make RVs waterproof. With one, an RV can be securely safe from water intrusion at all times. This is particularly important for vans that already have leaking roofs. A caravan cover ensures that no additional water damage is incurred.
3. No Sun Damage
A good caravan cover can easily protect an RV from regular wear and tear due to sun damage. With a caravan cover, your external surfaces and interior furnish like couch fabrics and curtains can be duly secured and protected.
4. Avoids Mould Build-up
Breathable modern caravan covers effectively avoid the build-up of mildew and mould from excess moisture.
5. Increased RV Longevity
Caravan covers protect your RV from unnecessary external and internal damage that helps in ensuring that you enjoy using your RV for years and years to come. Caravan covers are effective in extending the lifespan of RVs.
Different Kinds of Covers
Leading caravan cover suppliers provide different kinds of caravan covers for various RV types:
Pop-top Caravans
Camper Trailers.
Conventional Caravans
Motorhomes
Leading Australian brands that provide caravan covers for all kinds of RVs are ADCO and Camec.
How To Choose The Right Size
People easily get confused and disheartened when they want to get the size of their RV. It seems challenging and tricky because no one wants to experience the hassle of purchasing one that is not the right size. The anxiety alone can be overwhelming for some. But it should never be the case as getting the size of your RV to purchase the right cover is pretty simple and easy.
The first thing that you need to know is the fact that most makers of caravan covers use standard RV width and height measurements. Knowing this, you would realize that all that the only measurement that you truly need to get hold of is the length of your RV.
Tips and Tricks in Measuring Your RV's Length
When measuring your RV's length, you should have its body parallel to the ground.
While parallel to the ground, get its length by starting from the rearmost and going to the foremost point of your RV's body.
DO NOT include the A-frame in your measurement
DO NOT include the front toolbox in your measurement
DO NOT include the rear bumpers in your measurements
You will place undue stress and strain on your caravan cover if you're going to include the A-frame, rear bumpers, and front toolbox in your measurement. Such can lead to tearing and progressed wear and tear of your caravan cover.
Opt for a snug fit
If your RV's length is between two sizes, opt for the next size up. In such a case, you can just use a cinching strap to properly adjust the fit of your caravan cover.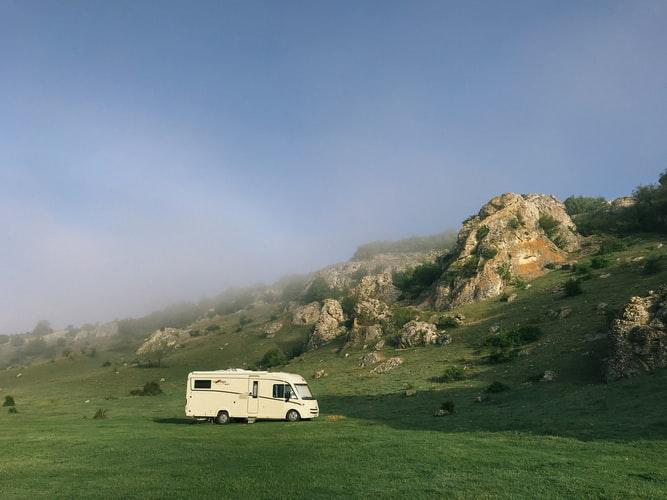 Prioritize Quality
You shouldn't have a hard time looking for the perfect caravan cover as numerous options are available online. Remember though that it's best to opt for ones that are truly of good quality because buying affordable ones would ultimately lead you to spend more as you would need to buy another one if their quality is not of a good kind. Cheaper brands can easily rip so it's best to not take the risk and opt for ones that may leave a little dent in your wallet but are truly of good quality and will last for a very long time.