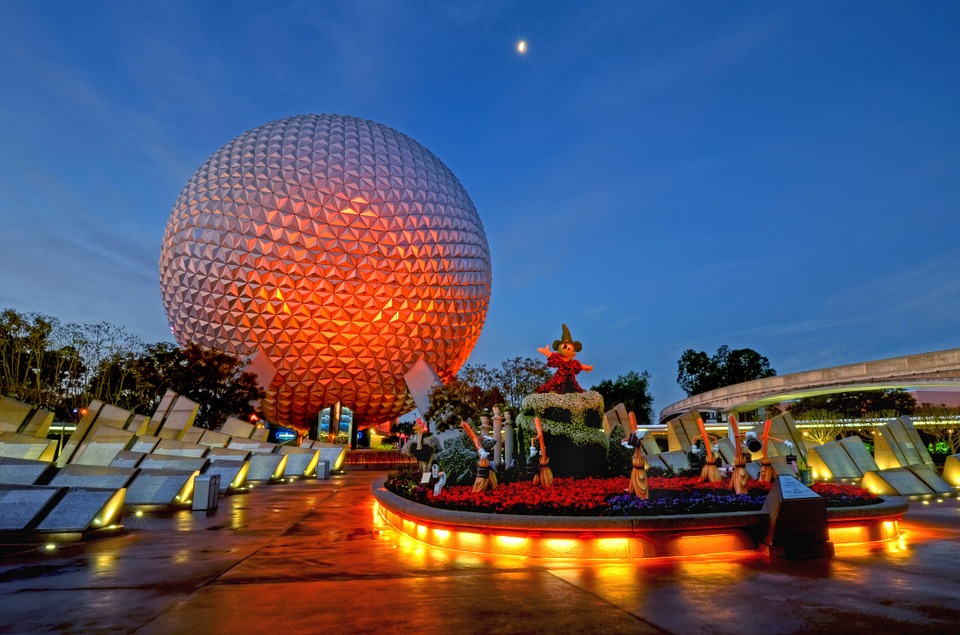 There are few places on Earth like Florida when it comes to enjoying theme parks. In fact there are more theme parks per square foot in this state than anywhere else on the planet and this is naturally a draw for many families who come here. To be honest it can be a little overwhelming when you are trying to draw up a plan for which theme parks to visit during your time here, so we have broken down some of the best which you mustn't miss out on.
Disney World
Disney World is the ultimate theme park complex and one which has continuously set the bar for every other theme park to follow. This complex features 4 parks in total; Epcot, Animal Kingdom, Hollywood Studios and of course the iconic Magic Kingdom. Each park offers a different theme and a new experience and to make the most out of it you'll need at least a day in each. A trip to Florida simply wouldn't be complete without going to Disney World so make sure that you plan each day well in order to maximize your experience.
Universal Studios
Universal Studios Orlando is a theme park which is centered around all things film and the rides and attractions here place you both behind and in front of the camera to live out any Hollywood fantasies which you may have. Much like Disney World, Universal Studios is also a complex which features 3 main parks, Universal Studios, Islands of Adventure and Volcano Bay which is a water park. The Wizarding World of Harry Potter can be found in the Islands of Adventure park and this is one of the most popular attractions here. Again you can easily spend a day in each park so be sure to take your time and enjoy all of the amazing rides at this complex.
Sea World
The iconic Sea World theme park is both an educational and adventurous park which is themed around marine life. Here you can take aquatic-themed rides, watch whales and dolphins perform shows, visit the underwater aquarium and get face to face with some of the ocean's most spectacular animals. Kids and adults alike will love the exhibitions and shows here, not to mention the thrilling rides which you can enjoy.
Busch Gardens
Busch Gardens can be found in Tampa Bay and it is a theme park which has been given the safari makeover. Throughout the grounds of this park you'll find animals which you would expect to see on the African planes, and the attractions and rides here are all centered around the safari experience. There are family friendly rides here but if you are looking for some real heart-stopping action then you'll find that in some of the extreme roller coasters and rides which Busch Gardens has become famous for.
If you don't visit any other park during your time here, make sure that these four are at the very top of your list.