Traveling when you have certain food requirements can often be pretty challenging and if you are a vegetarian there are some areas which can prove to be very difficult when it comes to finding options. Thankfully however when it comes to Europe, this is not the case at all and if you are embarking on a European tour then as a vegetarian you should be very excited about the food options which you are going to have to choose from. As you ramble around Europe, here are some of the dishes which you should keep a weather eye out for.
Tortilla Español
Spanish tapas may feature a lot of meat but there are many other options to explore which can still ensure that you get a great Spanish dish to eat. The number one option for me here is the Spanish tortilla, a national classic and one which you'll find throughout the country. A Spanish tortilla is made using just 3 ingredients, eggs, potatoes and onions, it is then dressed with fresh tomatoes and peppers, a sprinkle of salt and pepper and a drizzle of oil, absolutely delicious.
Italian Pizza and Pasta
Italy is one of the easiest countries to be vegan or vegetarian in because of the range of pizza and pasta options. Vegetable pizzas, delicious creamy pastas and delicious cheeses to enjoy with both, this is a country where you will not be lost for things to eat.
Portuguese Caldo Verde
Generally speaking the cuisine in Portugal is not overly friendly for vegetarians but there are some dishes which will become your go-to choices. This warm caldo verde soup is absolutely delicious, surprisingly filling and will certainly put a smile on your face. The soup is made using cabbage, potatoes, onions, olive oil and occasionally with tomatoes. It may sound basic but the open-fire cooking process and the herbs which are added really bring this soup to life.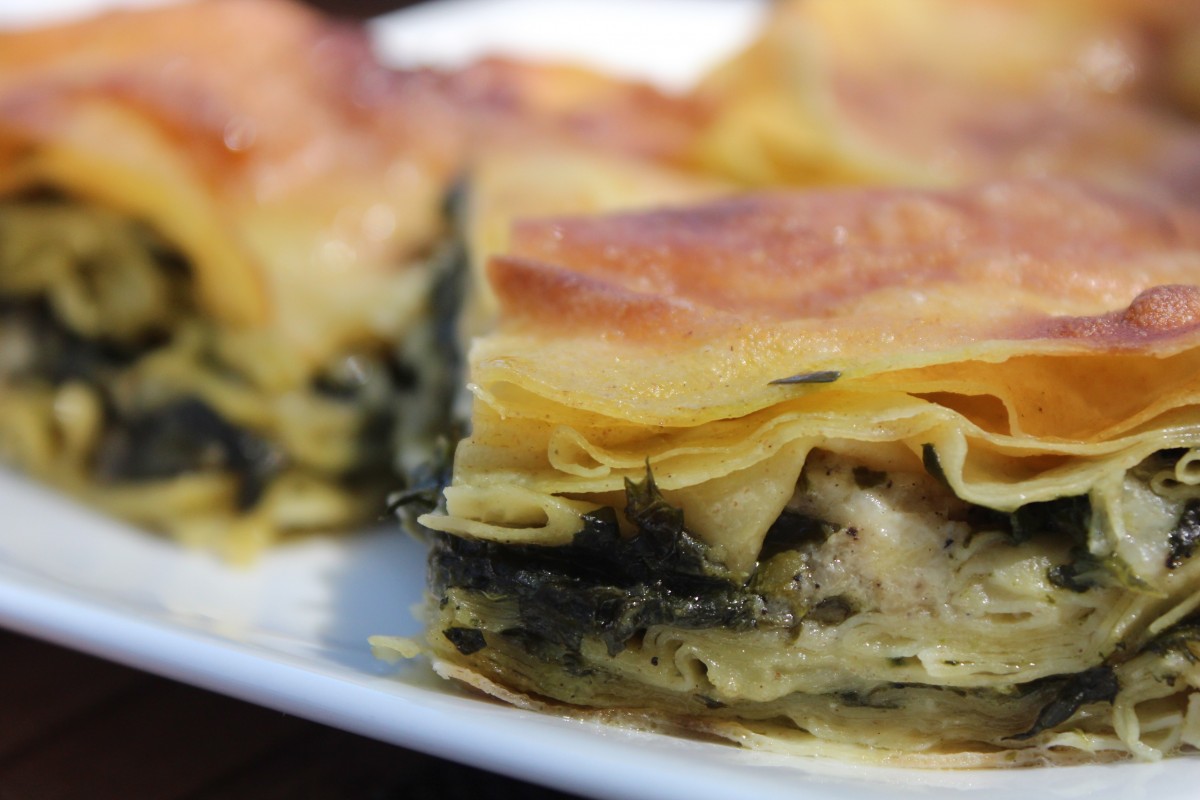 Greek Spanakopita
The Greek's have a great reputation for cooking and barbecuing meat but there is also a wide range of veggie friendly options here. From a traditional Greek salad to the baked cheese option of saganaki, you can still enjoy the Greek dining experience without being a meat eater. My favorite of the bunch is spanakopita, a spinach pie which is made using filo pastry that is loaded with spinach, feta cheese, onions and heavily seasoned, can be eaten as a snack or a main meal.
Scottish Rumbledthumps
Typically speaking classic British cuisine is very meat heavy but this delightful Scottish meal could be your savior whilst you are traveling through the UK. Not only does Rumbledthumps have a wonderful name, the dish itself is a real showstopper. The dish is traditionally what you would make with leftovers from a roast dinner, which uses mashed up potatoes, cabbage and onion, which are baked in the oven and then covered with tasty cheddar cheese, a delicious and truly filling meal.
Which dish will you be looking out for first?