Experience paradise in Mexico's heavenly beaches and more.
Summer's just around the corner and you're probably already making plans for your next vacation. Getting away from the city's bustling environment and the stress it carries with it can make anyone feel giddy, but there's always something in your mind: where to go? What to see? What to pack for your next vacation?
Don't worry about it! I have great answers to most of those questions, and a few suggestions you'll definitely love.
Summer vacations are meant as a time of relaxation, but also family bonding, and exciting new experiences to have, all of which could be found in one of Mexico's ultimate vacationing destinations.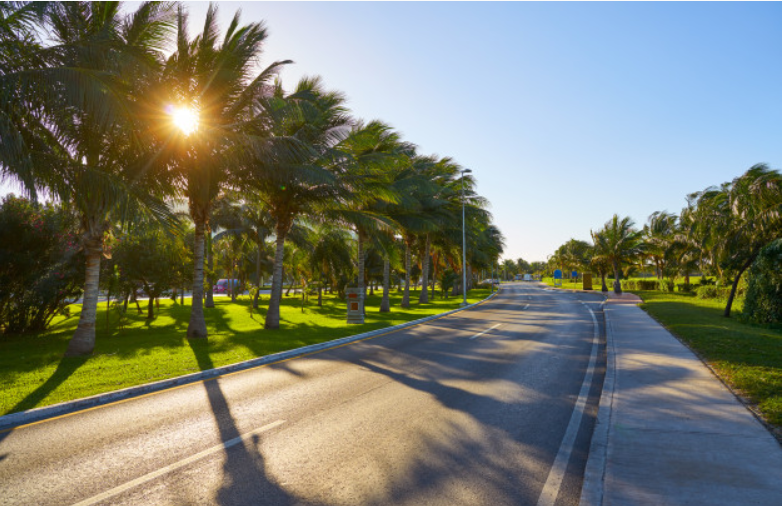 Best summer vacation destinations
There's so much to do and see in a wonder-filled country like Mexico! But when we think of summer, nothing beats a nice vacation at the beach, so we'll cover some of the Yucatan peninsula's best summer vacation spots to make sure you're getting the best of everything in your next adventure
Cancún
Cancún would probably be one of the first cities that pop in your mind when you think about Mexico, along with Chichén Itzá's pyramids, and with good reason! Every year, people from around the world flock to the jewel of the Caribbean and fall in love with its people and its multiple charms.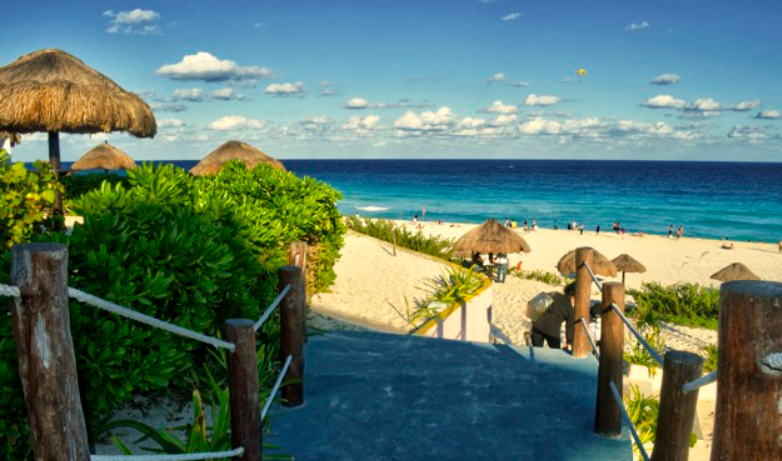 Picture this: lying down under the sun on a white sand beach, crystal clear blue waves crashing gently at the shore. The breeze is light, coconut trees swaying to and fro, and everything makes you feel relaxed enough to sunbathe, read a good book, or even have a snack and a few cocktails by the seaside. There's laughter in the air, and you feel at ease.
Dreamy, isn't it?
Or if you're more into sports, Cancun's a great place to try your hand at fishing, golfing, volleyball, tennis, jet skiing, paragliding, or having a blast on the Banana, a long time fan favorite ride at sea.
Looking for a nice staycation at a hotel? You can have your pick in Cancun's hotel district, ranging from the Hard Rock hotel to the Riu Palace, there's over 70 options available to suit your taste! Most of them have ocean views, so you can watch the sunset by the poolside or during a walk around the hotel's amenities.
If you enjoy shopping and are looking to find good quality souvenirs, Plaza La Isla is your place to go, with a great variety of fun activities, restaurants and brand stores to browse. You can even get a temporary tattoo, and talk to the locals about upcoming events and things to see around the city.
Be assured that for transportation you don't be afraid, because there is in the airport an official Cancun Airport Transportation services, which get from the airport to Cancun Hotel Zone or where you want at the riviera Maya.
Isla Mujeres
Taking a ferry from Cancun's Puerto Juárez to Isla Mujeres is a great day trip option. You can catch a ferry every half hour, starting from as early as 5:00 a.m. This lovely small island is one of our favorite get away spots, with its tranquil atmosphere and its picturesque architecture. For example, the famous Shell House!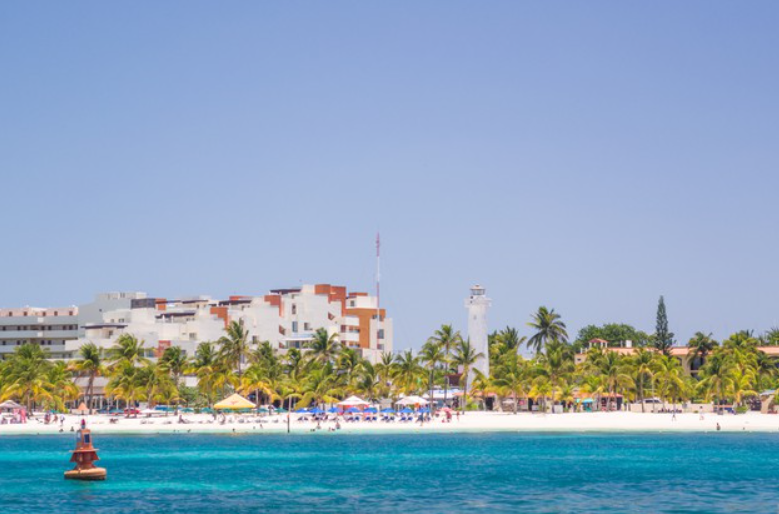 Isla Mujeres offers a boat tour all around the island with a chance to go snorkelling or scuba diving at its famous coral reefs in the Parque Garrafon. There, you can also zipline along the coastline, and finish your tour with a homemade meal and tikin xic, which is a special kind of marinated fish wrapped with banana tree's leaves and roasted over a nice fire. It pairs magnifically with beer and other drinks and cocktails.
Another adventure-filled experience can be swimming with sharks, either the famous whale shark in between Isla Mujeres and Holbox, or nurse sharks near one of its beaches. It's a once in a lifetime summer experience that will for sure blow your mind!
Isla Mujeres also has an amazing turtle sanctuary and turtle protection program, which you can visit whenever you're around it to learn more about this lovely species and why it is important to learn more about it.
While visiting Isla Mujeres, you'll get a chance to see it from a local's point of view by touring it on a golf cart or moped that you can rent near the docks at a very reasonable price.
The food is also glorious. You can try all sorts of Mexican delicacies in the island's multiple restaurants, from usuals like tacos to their speciality: seafood. There is also a lot of summer dessert treats, like crema de coco, which is a refreshing coconut custard with just a hint of cinnamon that will make your taste buds feel ecstatic.
Akumal
Akumal is a hidden paradise located in the Riviera Maya. Among its many charms, there are its many options when it comes to relaxation and entertainment.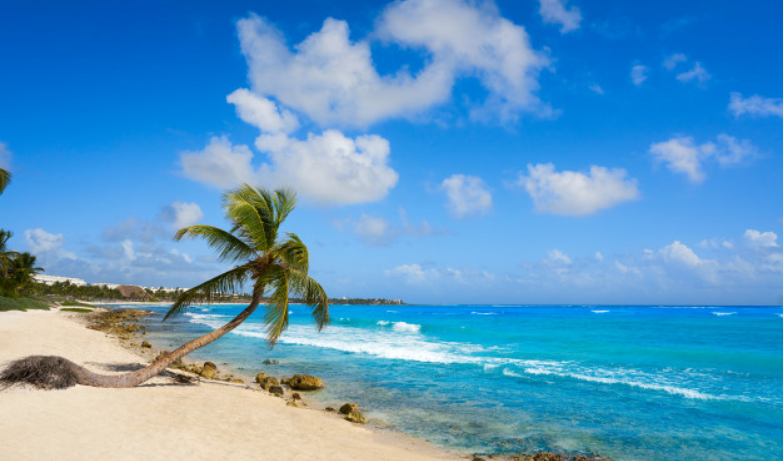 While you have probably heard about Chichén Itzá and Uxmal as options to explore archaeological sites during your summer vacation, there's so much more to see in the Yucatan peninsula!
Cobá is only an hour's drive away from Akumal, very easy by a Cancun shuttle service and it's one of the Mayan archaeological sites that keeps most of its mystical and original charm. Mostly surrounded by vegetation, if you're looking to explore without a big crowd around, this is your best choice!
Have you ever swam in a cenote? This is your big chance! Private Cenote Santa Cruz in Akumal is a natural wonder, an underground sinkhole with a pool of crystalline, cool water you can dive in. You can book a special tour and see for yourself just how gorgeous Mexican nature can be. If you're into photography, you can't miss having a photo in the naturally illuminated caves of this cenote.
For all nature lovers, Akumal offers so much more, like the chance to snorkel and swim with turtles, or visiting Acktun Chen natural park: a guided tour through a 5 million-year-old dry cave, or zip-lining above the Mayan jungle. For kids, we can also recommend visiting the park's zoo, where they can learn more about the animals that dwell in the Mayan rainforest and see them at a safe distance.
If you're into golfing, Akumal is also your best summer vacation destination! You can rent clubs and greens to practice your perfect swing and enjoy a day golfing to your heart's content.
What to pack for my summer vacation in Mexico?
If you're visiting Mexico this summer, there are a few essentials you might need:
Sun screen – Spending time at the beach or sightseeing around town, you'll need to keep your skin protected, especially considering there's so much to do and so little time in the day! Remember to reapply every few hours. If you're going to snorkel near our reefs, to consider purchasing a oxybenzone free sunblock to protect our marine wildlife.
Bug repellent – Tropical climates are great for having fun and letting go of stress, but that also means there's mosquitos flying around at dusk or near bodies of water.
Comfortable shoes – Open toed shoes, comfortable soles and resistant materials are your best choice to pack for your summer trip to any of the riviera's destinations. Since they keep off the heat and protect your feet they're ideal for long walks.
Light clothing – Mexican coasts are usually hot, with the average temperature during the summer months above 88°F, so make sure to pack plenty of sleeveless clothes, shorts or light dresses. Hats and caps are also a great option, and don't forget your sunglasses!
Extra batteries or chargers for your mobile devices – Love taking pictures of every moment? Don't forget to charge your devices and keep snapping your favorite pictures.
Water bottle or thermos – It's best to keep a water bottle at hand to fight off dehydration and to keep yourself cool. You can always purchase one in any of the marts available as well.