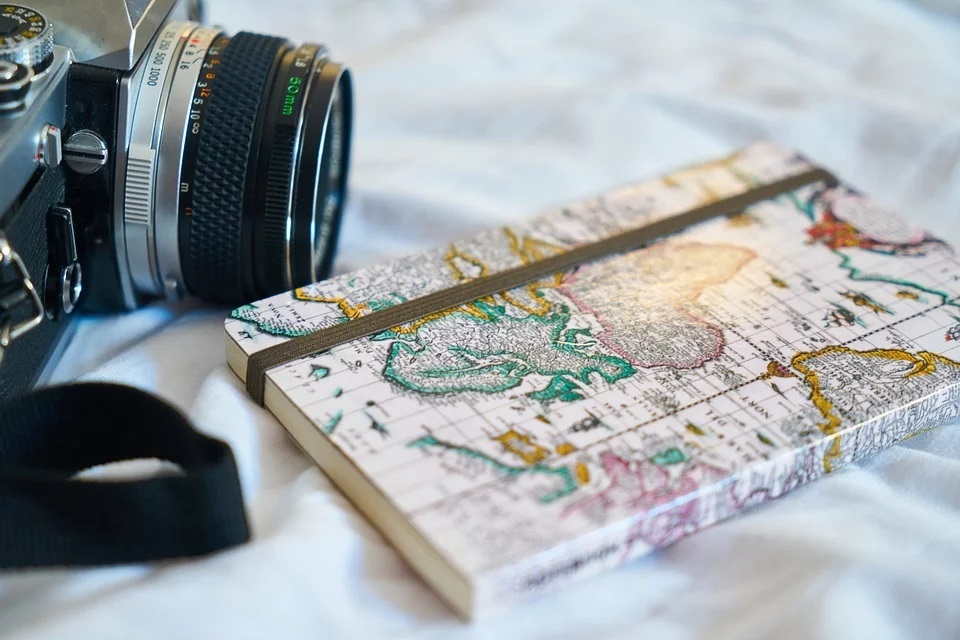 "Travel not to escape life but for life not to escape you." Hearing those words makes you want to hop on the next plane to "chaste" after "life." One of the best things in life is traveling. And, we want to keep those memories alive as much as we can to savor the good times.
Travel is one of the most common New Year's resolutions, every single year. If traveling is that easy, everyone would have lived like a vagabond. But, that should not stop anyone from traveling around and experiencing things first hand. Traveling is experiencing life before it hits you. Keep those travel memories in a unique way that will put make you reminisce those good times.
Here are six creative ways to keep your travel memories:
Keep a travel journal
Just as we document our life journey in a photo album or, now, through social media, jotting down your adventures solidifies each moment forever. Travel journals do not have to be complicated, like any journals; it is a blank template you can customize based on your preference. It is a reflection of you and not anyone else. Save those good finds such as restaurants, cuisine, local spots to relax and unwind that has not reached google yet.
Scrapbook them
Print those tons of pictures you made, together with all the travel trinkets you collected from tickets, brochures, receipts, etc., put them on a scrapbook. Bring out the crafty and artistic person in you to make those memories come into life whenever browsing through your collection. There is always the digital scrapbook option, it doesn't have to be physical as the previous article by Mashable highlights.
Bring in the fairy lights
Pictures, including when and where you took them, clip it on a LED fairy light string. At night, turn on the fairy light as you dream about your next destination.
Travel Mural or Collage
Murals are perfect for people who have their own houses. Enlarge your favorite landscape pictures and convert them to your wallpaper at home. Alternately take those great shots and combine them into a canvas collage. Imagine waking up looking at the sunrise in the Maldives, only in an image. You can also create a video collage of your travel videos using a video collage maker. Seeing them in life-size will bring tons of memories back, wishing you were back where you took them.
Send postcards to yourself
Do it in an old-school way. Send a postcard to yourself, silly as it may seem, receiving a postcard from overseas feels like receiving a letter from a friend. It gives you all the nostalgic-feels that social media can't provide.
Bring home a souvenir item
From T-shirts, key chains, refrigerator magnet, or globe, each country always have a personalized item that they sell. Although often overrated, it never goes out of style. If you have passion for cooking, why not ask the chef in the restaurant the recipe of the local cuisine you ate. Recreating the food right inside your kitchen will make you taste the flavors of that country you visited. Otherwise, have an expert follow the recipe for you.
Design your house with a world theme. Bring home decorations from all over the world like Moroccan rug, Matryoshka or Babushka dolls from Russia, or wooden wares from Indonesia, and teacup from China. Your house will become a hodgepodge of different items bringing you in various destinations in one spin inside the comfort of your own home.
Long after your trip is over, mementos will bring those memories back to life. Experiences that you can share and even pass on to generations to come. Your life becomes a living testament to how you have learned to live a great life. Your treasures are not in material wealth but of meaningful events and moments when you traveled across the globe.