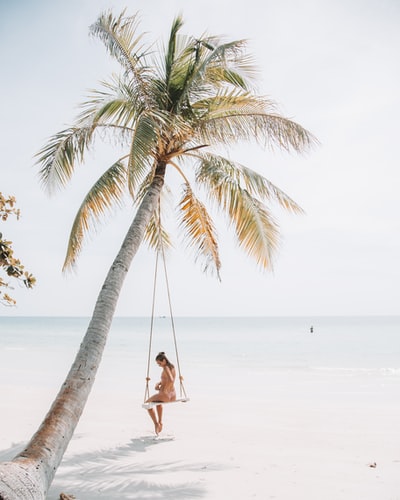 Before going on a beach trip, it's essential to be well prepared so that the adventure will last all day.
Below is a quick guide on the essential items needed for travellers who love the ocean!
The Essential Checklist
If you're the forgetful type use the list below when packing the essential beach items!
Swimsuits

Sunglasses – make sure they are polarized

Hats

Sandals

Bras

Sleepwear

T-shirts

Casual Shirts

Shorts

Dresses
Beach Towels
It's obvious you need something to dry off with if you're going to get wet, so make everyone's towels a different color or pattern, everyone doesn't want to share towels! 
Skirts

Small Purse

Ear plugs
Swimming Goggles
It is essential to wear goggles when you swim at the beach so that your eyes are protected from the salty water.
Full face goggles with a snorkel are recommended especially if you love to snorkel. 
What Else Should You Consider Taking?
If you love the ocean chances are you'll love water sports. Surfing is an amazing hobby for beach lovers who travel. 
It doesn't matter if you're a beginner and looking for a surf school like Aqua Surf or a pro you'll want to make sure you have the essentials on hand. 
Surfboard
Most travellers need a hobby or a pastime in order to wind down. There's nothing better than a day spent surfing after a long drive. 
Just make sure you have the right surfboard or boards for every occasion.
Leash

Surf Wax

Wetsuit if the climate calls for one
Sun Shade
Nowadays, there are several different types of tents, from small pods to full-size canopy tents, and umbrellas.
We have found the family-sized beach tents to be best on a calm sunny day. Although they come with anchoring points, they are still quite susceptible to the wind.
Capture Memories
One of the main reasons we travel is to make memories. Memories should be captured in film or pictures. 
Some people are happy using their phones for pictures and videos while others use SLR or digital disposable cameras. 
If you're looking for a unique way of capturing your memories you should check out Analogcc.com. They specialize in digital cameras that send pics right to your phone. 
Beach Bags
The first thing you'll find is that once you choose all of your gear, you'll need a nice bag to carry everything in. 
Be prepared to give up a little style for practicality and functionality. 
Beach Shoes
You can wear flip-flops, or you can wear crocs. Anything that's easy to clean and slide on and off is ideal for getting you from your car or accomodation to the beach.
If you're on a sandy beach, you may want to wear water shoes into the water, instead of trainers. 
Water shoes will give you peace of mind when stepping into water with rocks or nasty sea urchins. It's better to be safe than sorry, stepping on a sea urchin will ruin your whole day or trip. 
Hopefully these simple yet handy tips help you better prepare for your next beach adventure!