Holidays in Canada offer the opportunity to visit the lushest and colorful corners of the country, and the range of the activities provided is endless. You can go canoeing, hiking, mountain biking, or sit by the lake and enjoy the magnificent surroundings.
Canada has beautiful log cabins and luxury hotels in the wild, where your stay will make you feel in harmony with nature. The prairies outside of Calgary are ideal for horseback riding, while adventure tours in Canada offer the perfect opportunity to observe bears in the wild.
In an era of e-mails, buzzing mobile phones, and scheduling to the nearest second, it is vital to find time to relax. It often means going to a city where the pace of life is not so crazy, you can relax your body at Clarity Medspa, and where the calming sights of nature are at hand.
Here is a list of some of Canada's most relaxing cities and ideas on what you can do to have a little bit of adventure there. Take a deep breath and read on.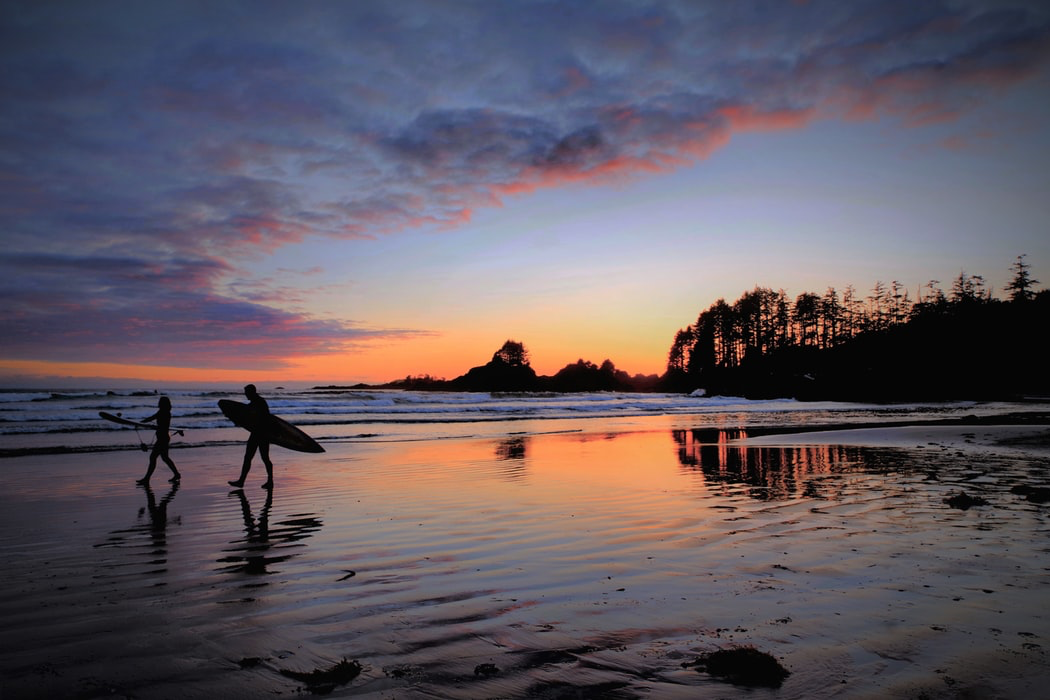 Photo by Shlomo Shalev
Tofino, British Columbia
No one can be more relaxed than surfers, which is why the famous surf town of Tofino is an excellent place to go when you need to relax and have fun.
The island city is known for its beautiful views and fantastic beaches. It is an excellent place for summer holidays on the beach and swimming. Some Tofino websites for tourists also encourage people to visit during the storm season where they can stay at the beach house and "hang out for a perfectly cozy storm observation."
A good way to spend a relaxing day is to go hiking on a tropical trail. The trip to the rainforest is short but incredibly beautiful. Two boardwalks run through a forest of ancient trees, and the sounds of modern life are entirely left behind under a canopy.
Orillia, Ontario
Orilla is only an hour and a half drive from Toronto, but it seems like a different world.
This city is located on the shores of Lake Simcoe, and several beautiful beaches and parks can be reached in a few days.
Orilla was the inspiration for Canadian comedian Stephan Leacock's book, "Sunshine Sketches of a Little Town."
The book paints a humorous picture of the city and its inhabitants, and the charm of the small town that inspired it is still adequately represented in the exhibition. An excellent way to spend a relaxing day can be to hire a boat and cross Lake Simcoe to the Trent North waterway.
The canal system is 386 kilometers long and runs through many lakes and cottage towns. It would take a week to get through all this. However, even a tour of a small stretch of waterway is a beautiful and peaceful way to spend the day.
Dawson City, Yukon
While the Yukon may not be the first place you think about when planning a relaxing holiday, the northern city has a lot to offer visitors, from golf courses to historic sites and the beautiful Northern Lights.
The striking beauty of Northern Canada is unlike any other place on earth, and Dawson is an extremely welcoming place to enjoy it. Colorful buildings and plenty of cafes make it a fun place to spend time, even when the daylight is reduced.
A good way to spend the day in a relaxed atmosphere is to take a ride on the Klondike Spirit, a rowing boat that cruises the Yukon River. Just sit back, relax, and enjoy the sights as the Klondike Spirit guides you through some of Canada's pristine northern beauty.
Nakusp, British Columbia
Nakusp can be described as a great place to rejuvenate body and mind. The city is undoubtedly well located to enjoy all that nature has to offer. It is located between two mountain ranges, and right by the beautiful Arrow Lake.
The pace of life in the interior of B.C. tends to be slow, which is great for those who want to get some R&R. In Nakusp, you can spend your days hiking in the foothills, exploring the beach, or even visiting the local spa. Even in winter, Nakasp is a great place to relax.
If you are looking for a day to relax, you can soak in Nakasp's hot springs. They are beautiful, cedar-covered foothills surround magnificently warm, naturally heated springs. It is a good way to relax, rather than to soak up the stress of a city.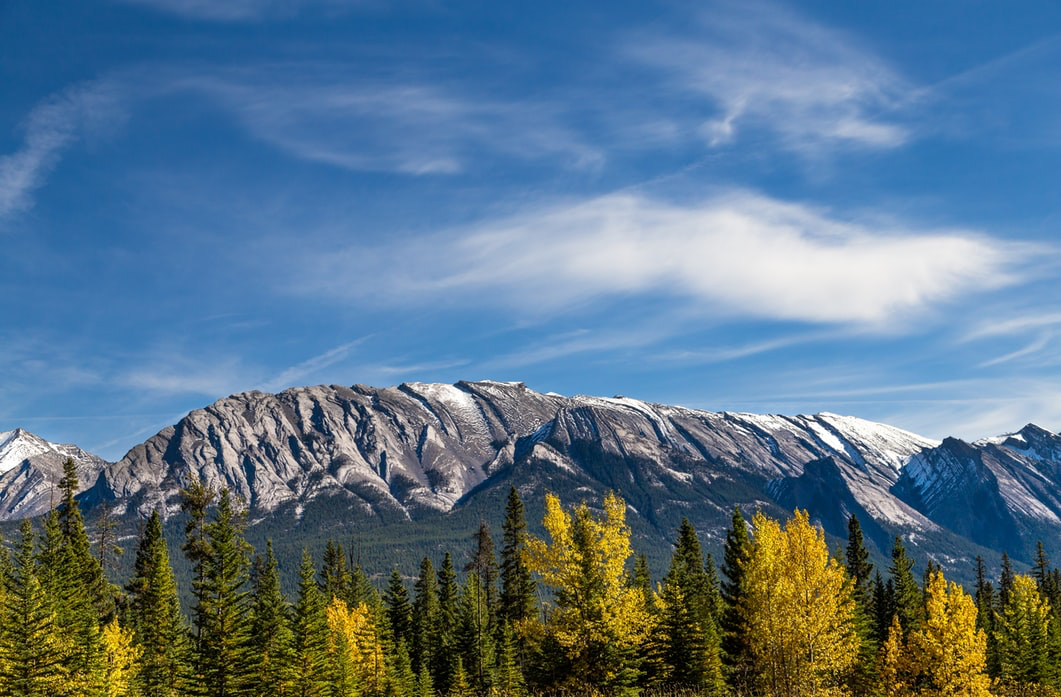 Photo by Richard Main
St. Andrews, New Brunswick
The personality of St. Andrews is so shrouded in the ocean that it is more often called "St. Andrews by the sea".
The city was founded in 1783, and there are many well-preserved historical buildings there, making it look like a place from a fairy tale. This seaside resort town is small, but there are many pleasant ways to spend your time there. For example, playing golf on one of the many courses in the city, dine in seaside restaurants, go on a whale-watching cruise, or admire the beautiful ocean view.
The best way to spend your day in a relaxed atmosphere could be to head to the Kingsbrae Garden, a beautiful space filled with amazing flowers and plants.
There are sections for perennials, roses, heather and heater, rhododendrons, and much more, as well as a cedar maze and even Mad Hatter's Tea Party garden.
Niagara-on-the-Lake, Ontario
Niagara-on-the-Lake exists between the tranquility of a small town and the culture of a big city. It is a quaint lake town full of parks, ancient buildings, and beautiful flowers. However, it also has a historic Show Theatre Festival, heritage museums, and many art galleries.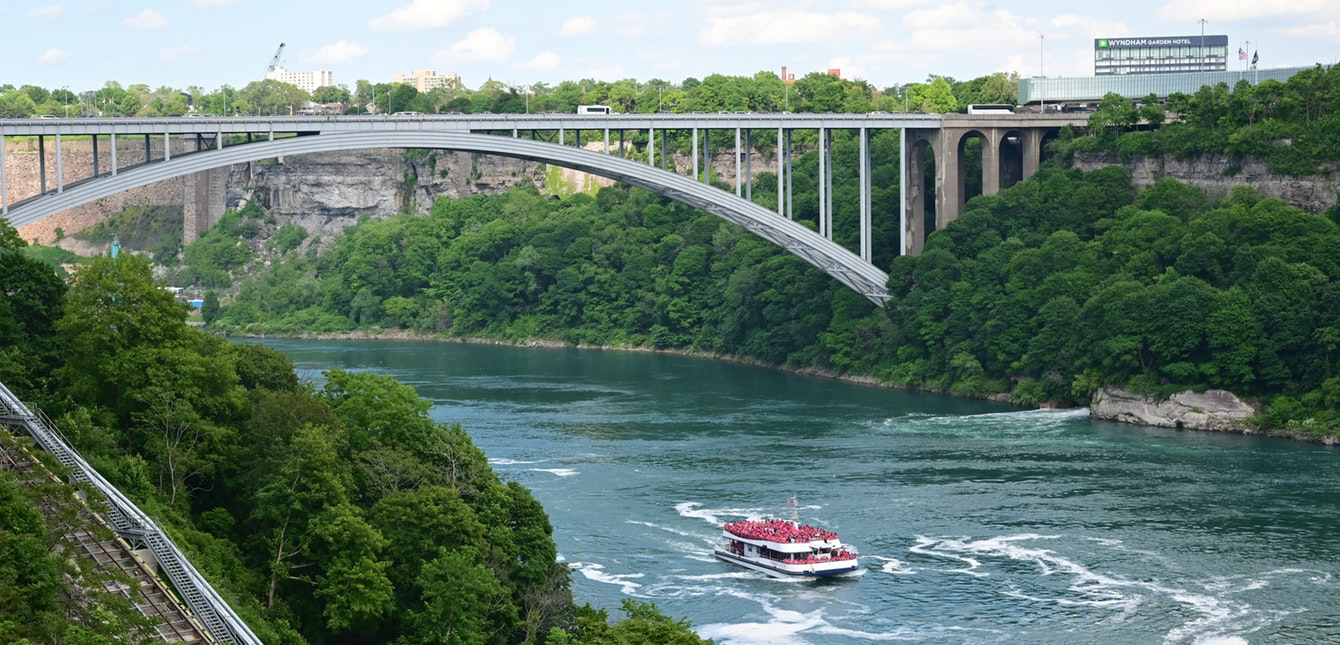 Photo by Previn Samuel
After all, when you are relaxing, you may want a slower pace of life, but you don't want to be bored. There are many options in Niagara Lake, no matter what level of activity you are looking for.
A relaxing day could comprise of taking a wine tour to one of the many nearby wineries. The area of Ontario is one of Canada's largest wine producers (near Brock University, there is even an enology program, also known as wine study) and is a great place to see what Canadian wineries have to offer.
After all, there's nothing more relaxing than sipping a full glass of wine in a naturally beautiful setting.
Lake Louise, Alberta
In almost any small town you can relax in the summer. However, what about when you need a little rest during winter? You may want to consider Lake Louise in Banff National Park, Alberta, is a winter wonderland worth visiting.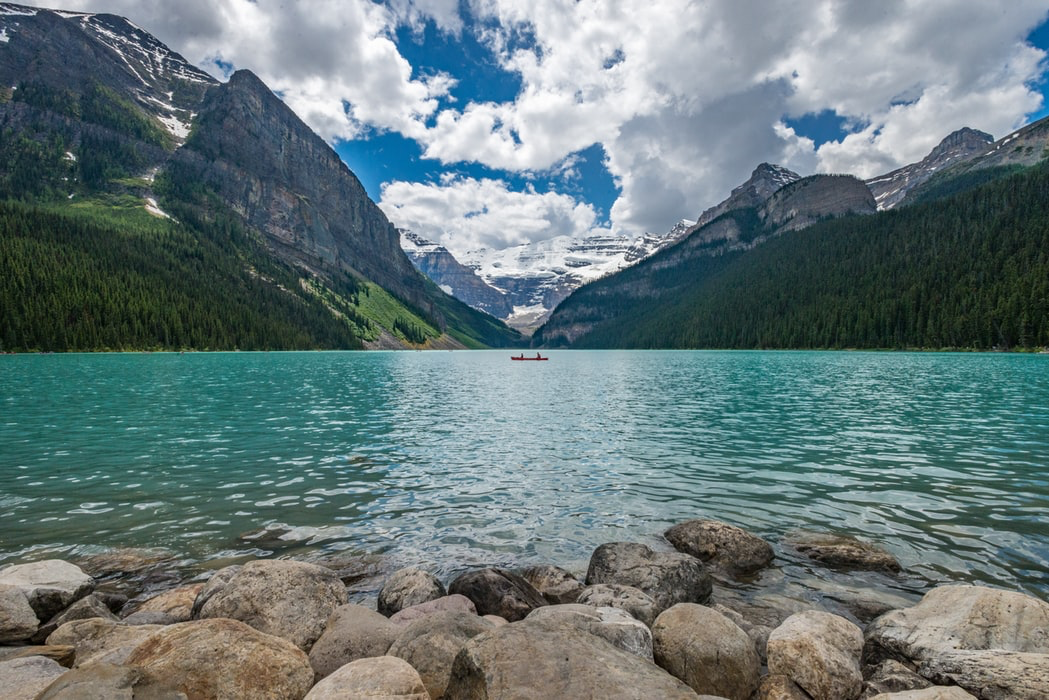 Photo by Kevin Noble
With ski slopes in the surrounding mountains, picturesque log cabins, and even a festival celebrating the beginning of winter, Lake Louise knows how to experience the winter months happily and comfortably.
The best way to spend a day in a relaxed atmosphere is skating on the lake. Lake Louise has been deemed as one of Canada's best outdoor skating rinks.
Sliding on the ice surrounded by majestic mountain peaks is a truly magical experience that will make you love winter again.
Woody Point, Newfoundland
Woody Point is a historic seaside town where beautiful old buildings are nestled on a hillside overlooking the ocean. It was listed as a World Heritage Site because it has many old buildings dating back to the 1870s, including the beautiful Woody Point and The Heritage Theatre, now home to writers at Woody's Point Festival.
Although Woody's Point is tiny, it is an excellent place for a writers' festival. The beautiful views and secluded atmosphere make it the perfect place for a relaxed introspection.
Another good way to spend a relaxing day is by reading a book overlooking the water. So much stress comes from being forever connected to our screens, but Woody Point is the perfect place to get away from it and spend some time with our old friends, books.
And if you're there in August, be sure to check out the Writers at Woody's Point Festival.
To Sum Up
When you consider visiting a country that stretches almost 8,000 kilometers from one coast to another and occupies nearly 10 million square kilometers, relaxation can be the solution from your busy lifestyle.
However, if you wish to work and have a holiday at the same time, it could be possible with a working holiday visa. Canada is known to be a welcoming country, therefore, its visitors rarely face problems with documentary issues.
Whether you are an adventurer or looking for a relaxing holiday, Canada is ready to meet your needs. All you have to do is get your act together.