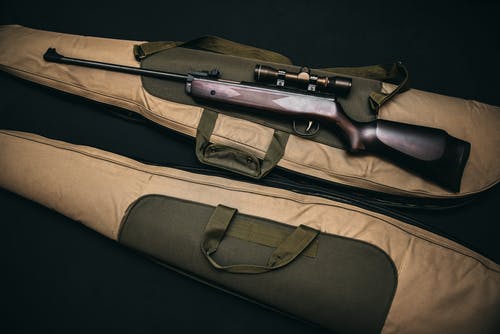 With the hunting season looming, being as prepared as you can be can make a huge difference to your experience. Depending on the area you live in, various species will be in open season. Even if the animal you want to hunt is not up yet, it's best to begin preparing sooner rather than later. With a variety of hunting seasons (based on your location), there are some differences in how you can best prepare. Here are some of the best ways to keep you up to date and ready for the upcoming hunting season.
Get Registered
Hunting can be incredibly dangerous if it's not taken seriously enough. For most hunters, it's essential that you complete a hunter safety course before participating. In some states, you can do the course online, as well as an evaluation process which you do with an instructor to make sure you have learned everything you need to know regarding health and safety. Once you have taken the right classes, you will need to obtain draw tags or a license to hunt particular birds or animals. Make sure to do your research into the rules and regulations for the state you're in.
Know the Rules
If you are hunting for the first time, it's important to read up on the rules so you can be safe during your hunt. Things that you should know include the start and end dates of the season, the licenses you need to obtain, as well as where you plan to hunt and any restrictions of that area. You will want to avoid trespassing onto private property, so having an idea of the best and safe hunting locations is key.
Be Organized
After you have established the basics and brushed up your knowledge of the rules and regulations, it's time to get organized and prepared for your hunting trip. Before you head out, make sure to prepare your shot first. You may want to visit a shooting range where you will be able to practice your shot to ensure your hunting trip is a success. Using a bit of ammo here and there will not only save you time but money too, helping you to perfect your shot.
Equipment
Before you head out the door, you should make sure that you have all the right equipment first. Therefore, making a checklist can eliminate the risk of leaving something vital behind. You should also be wearing the right clothing, especially in the winter months where temperatures can drop significantly. Therefore, checking out the best cold weather hunting clothes can ensure you're comfortable and ready for your hunting trip.
No matter what sort of hunting you plan to do, you need to have a plan in advance which can help you be prepared and ready for the season. Taking the necessary steps will ensure everything runs accordingly to plan. Whether it be wearing the right clothing, completing a hunter safety course, or taking time to read up on the rules, these are just a few ways on how you can prepare for the upcoming hunting season. Good luck!