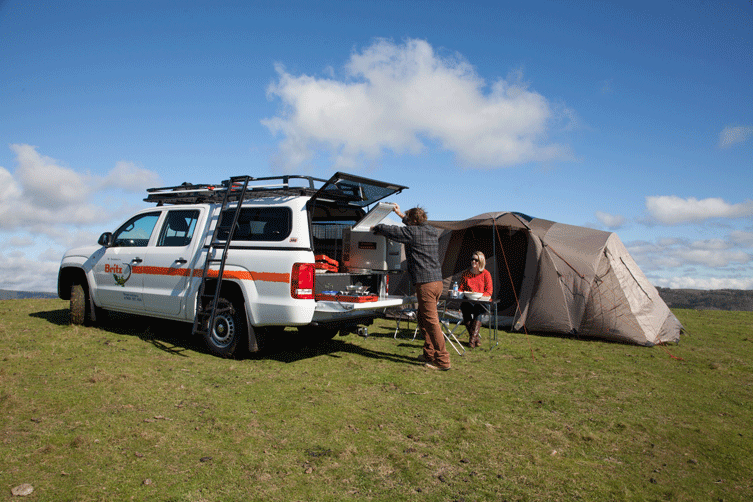 Although many people might think that hiring a 4WD is an easy task until they get to do so and find out, it takes a bit of knowledge and the right info to get it right. If you do not know how to go about your search, we advise you to keep on reading to find the best possible way of finding a Four-Wheel Drive for hire in Cairns.
If you are an enthusiast who is dreaming of roaming the city of Australia, and you're wondering how to find a 4WD for rental, you're in the right place. This article is equipped with professional tips and guide on how to make your search an easy one.
Cairns is a fantastic city in Australia that has got rolling hills, outback, and endless beaches. So, hiring a 4WD campers or caravan to make your trip and your vacation comfortable and memorable is not a bad idea. You can enquire here for more about finding the right travel vehicle in Cairns.
With 4WD camper vans or caravans, you have covered a lot of your journeying and accommodation expenses. Thanks to the bedroom, storage, and kitchen compartments that you have at the back of your van. It makes your trip a lot easier. In the end, you will find it challenging to find a stress-free and cost-effective way to travel.
So, how do you hire a 4WD in cairns?
As earlier stated, hiring a camper van might not be as easy as you think, especially if you're a newbie who doesn't understand the industry. There are certainly some important things you need to look out for before you begin the process.
How to Hire a Reliable 4WD Campervan in Cairns?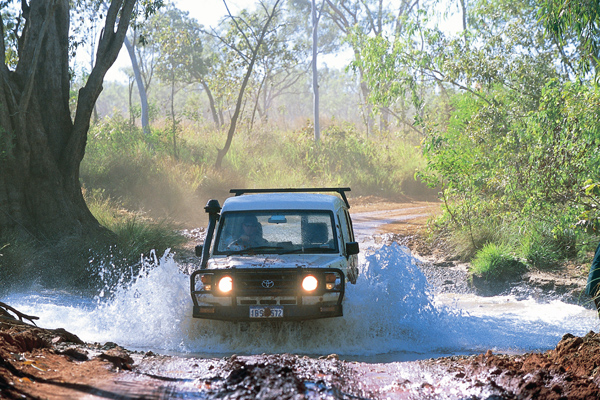 Whether you visit the city from overseas or interstate, the best and reliable way to hire a four-wheel-drive campervan is via the internet. It is usually a quick method of doing so. Through hiring online, there's a guarantee that your 4WD is waiting for you at your location when you arrive.
Rental companies usually have depots all over the country and can move their fleets around depending on the client's location. For this reason, you get to feel confident knowing that your van would be waiting for you at your desired location.
If you plan on touring around Cairns and moving on to other parts of Australia, we advise you to start looking into van rentals at the same time you are booking your flights. This way, you arrive at your location with your 4WD already waiting for you.
If you plan to arrive in the city during the festive periods like Christmas, you need to book at least months before your journey to avoid stress and delays, and price inflation.
There are some reputable sites online that can provide you with great 4WDs for hire, making it possible for you to find a suitable campervan, caravan, or hybrid that fits your needs. Thinking of how to enjoy your time in Cairns, the link here https://www.thecrazytourist.com/15-best-things-cairns-australia/ has suggestions on the best things to do in the city.
Things to Look for in a 4WD Van
Different types of the four-wheel-drive van are available for hire. From campervans to luxurious caravans, camper trailers, and hybrids, that's ultimate for off the road and can take you any destination. While you may think to search based on price, the first step is to consider the following.
1. The Number of People You're Travelling With
Before finding out the van you want for hire, you have to find out the number of people the van needs to accommodate. Since 4WD campers are smaller than caravans and can carry up to 3-4 travelers, it's best to be precise when hiring one. If you're traveling with a crowd, we advise you to hire a camper trailer since you need more space.
2. Transmission
Before you plan on hiring, you have first to determine the transmission of the 4WD you're going to be hiring. Find out if it's manual or automatic. Most rental companies provide you with both options. But to not get things mixed up, you have to look out for the vehicle's transmission for the one that suits you most.
The most popular option is automatic, often because it's newer and easier to navigate. Be sure to book an automatic drive if you like the choice to be safe.
3. The Features of the 4WD
4WD's come in different layers and sizes. The bigger the van, the more comfortable you get. The luxurious ones come with more mod-cons such as kitchens, fridges, and all the bells and whistles to make your trip perfect.
The luxurious 4WD's provides separate bench seats and kitchenettes that can convert into a twin bed and high tops that make it possible for you to stand up inside. If you're traveling on a budget, you might feel better opting for a less luxurious option like the camper trailers that give you lots of space but without some of the elegant fixtures.
Either way, ensure you've set your budget planned before committing to a 4WD so as not to feel overwhelmed and sorry for yourself when things don't turn out the way you want. Make sure to make the right decision to have an enjoyable and memorable trip.
Important Info
Before committing to a rental company that can provide you with a 4WD in cairns, make sure you check their website for reviews. This way, you get to know what past clients have felt about their services and if they are satisfied with it.
Take note that to find reliable reviews and feedback, you have to read many of them to confirm if they are genuine and share the good stories and experiences. The best reviews are the ones from the first-hand experience. So be on the watch for one that leaves essential information on the website.
Take Away
As you have made it to the end of this article, I'm more than guaranteed that you have found helpful information to assist you in making the best decision regarding your hire. Make sure you follow the details left in this article. And remember, the best way to find a 4WD for hire in cairns is to look online and find a reputable rental company.