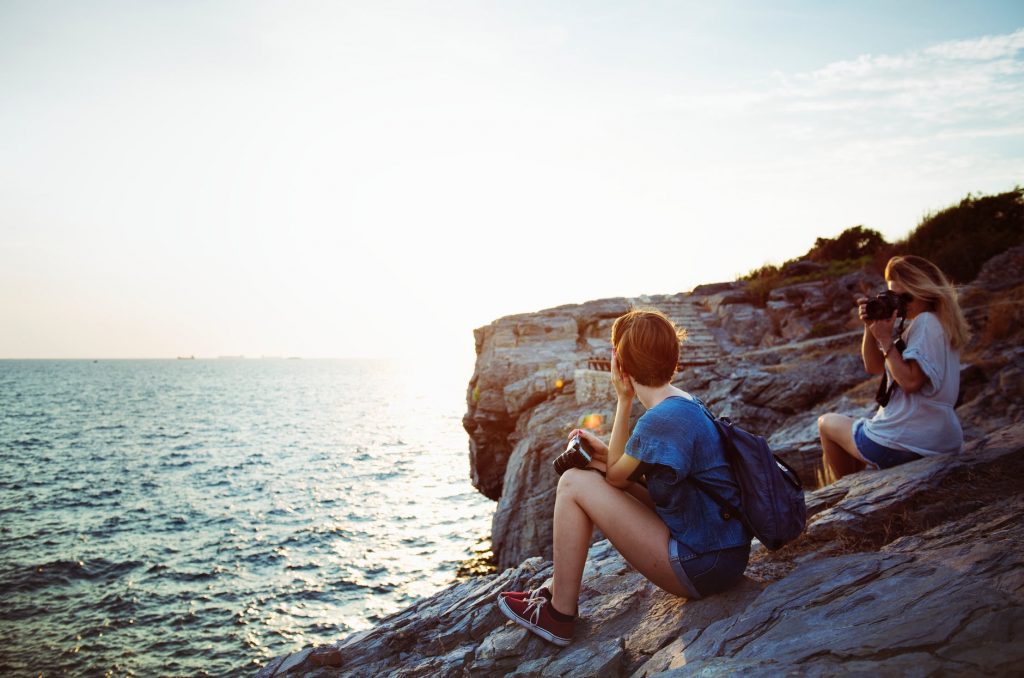 There are hundreds of travel videos on the internet that get millions of views and they are simply amazing. Everything in the video looks so nice and perfect that anyone would think that there's a whole team behind the camera. Well, you wouldn't believe but the truth is most of the times there is only one guy who shoots and edits the video. He may not be a professional videographer and might not have a $10,000 camera. If you want to be the same as that guy, then I think you have landed on the right page. I have some top tips to get you started in no time. Here we go.
1. Pre-plan
You have to think a little bit in the very beginning that how would you like your travel video look like. What kind of style would suit you? Are you gonna tell a story? Do you want it to be a bit emotional? Or do you wanna make a high-paced, energetic travel video?
You can start by choosing the soundtrack that you'll be using and that will help you set the mood and pace for your video. Without the right planning, you wouldn't be able to know which scenes are worth shooting and which aren't. So, don't be mistaken by just going out and shoot randomly. Rather you should plan in your head first and start shooting based on that.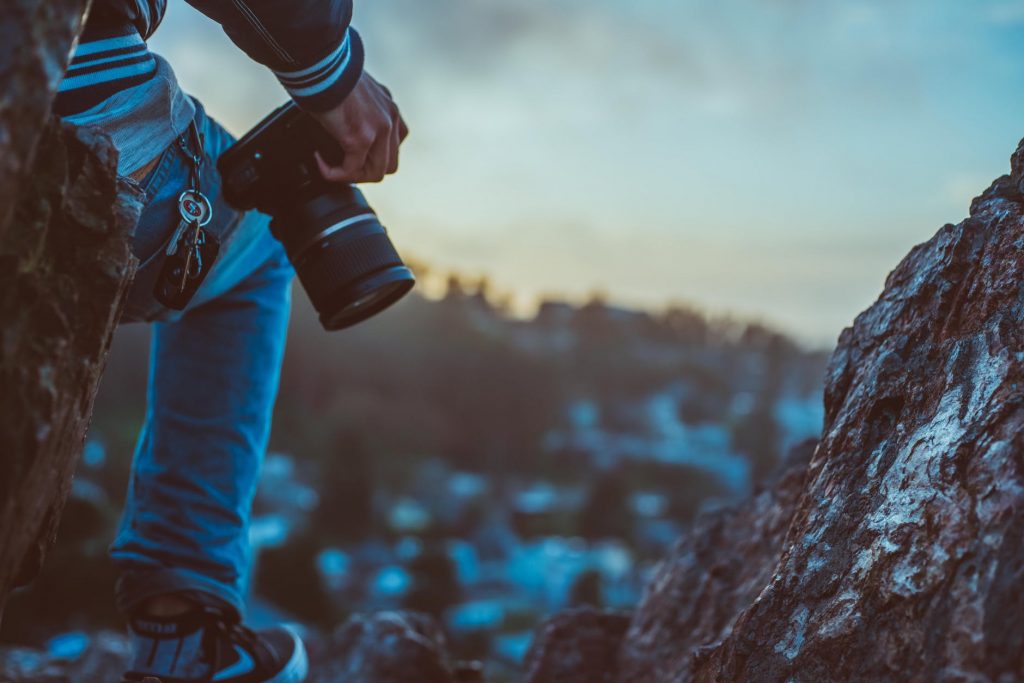 2. Build a story
Coming up with a story is not really easy. Travelling is spontaneous and unplanned, so many of us struggle with it a lot of time because of the fact. It needs to do hardcore research and planning to tell a great story. Build a story and dictate the actors around you. It is very important to keep your camera ready all the time and shoot as much as possible because you need to settle with nature and chaos which comes from your traveling.
To create a story, you will need enough material to connect the dot and arise with a beginning, a middle, and an end. After a trip, you have to open all your footages and go through one by one, and you have to find a common thread which can be weaved into your story.
3. More about the country, less about yourself
Travel videos aren't meant to tend to focus on the filmmakers and how cool their lives are. Instead, they are supposed to tell a story about the location, the people of local countries, the sceneries, the food, etc. It's not really a platform to show off the filmmaker's life. That's why I recommend shooting less about the parties you have in a country and more about the local people, the history, the architecture. You need to put them all together and tell a unique and engaging story. Because your story will inspire people to follow your footstep and do the same.
4. Diversify your shot
To keep your audience engaged until the end of the video, you have to diversify and experiment the way you shoot your videos.
You can shoot a time-lapse video on a moving vehicle, capture the worm eyes view, panning left and right or up and down, slowly spinning shots, etc. from different angles.
5. Close-up shots
People interact with each other every day. We share a lot of feelings among us. Love, laugh, cry, whatnot? Nothing in the world can recall more human emotion than having a person staring deeply at your camera. You can utilize that in your vacation videos. It brings out strong emotion from your viewers.
6. Discover motion
Creating motion through your videos is awesome. You have to capture the excitement and the energy of the place. There are several ways to create your own motion. It can be done with some simple camera movements like panning, or time-lapse, or landscape, or by capturing something which is already moving such as playing kids, or people dancing, or pigeons flying, etc.
7. The meaningful connection
I think this thing is the hardest thing and a very time-consuming part while vacation video editing. Nowadays, a lot of the travel videos look like a bunch of clips put together with no story. It's alright. But if you want to make an amazing travel video, then you have to focus on how to connect the clips with each other.
8. Video editing
When you are back from your trip, you have to take time and edit the pieces of your clips into one final video. It can be a daunting task if you are a novice to editing but there are vacation video editing services on the internet to help you out or once you get a hand of a video editing software you will be very pleased to see how will your video look like.
Cut away the unwanted footages and put together the videos that make it to the final cut. You can also add transitions, add a soundtrack, add some effects. These make the video look very creative. Color grading is very important. need to this because by doing this, you basically bring life to your raw footage.
I've tried to put all the lessons I have learned through my career so far in this article. I hope these tips will help you out to make the best out of your professional travel videos. Take a pen and keep these tips noted down so that you wouldn't miss any of them to apply on your next trip.
Author Bio
John O. Brooks is a videographer and technologist. He has numerous experience on videomaking and he is currently working with viddedit.com. He loves to help people to follow their bliss, and create more memories.