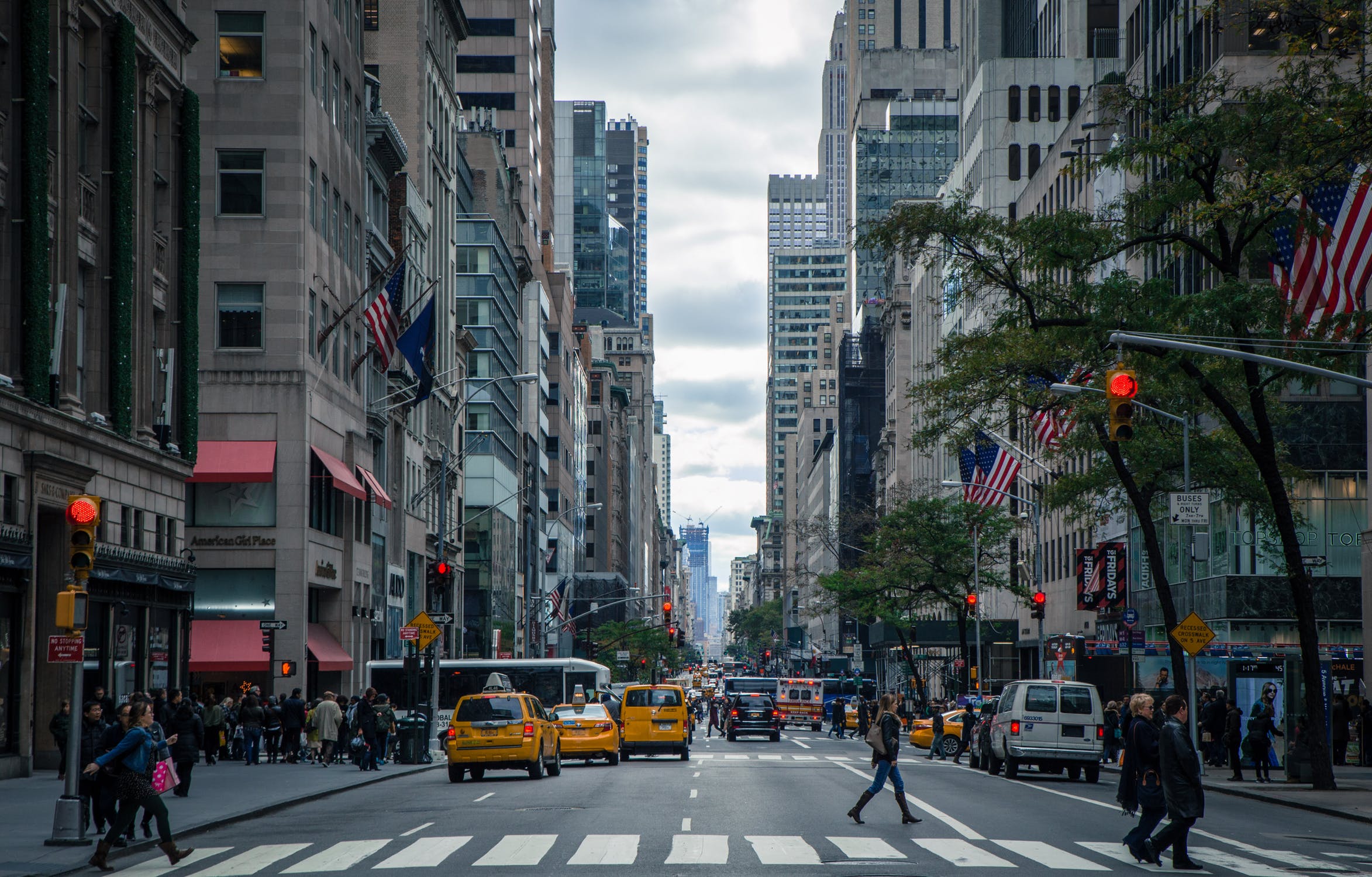 New York is one of the most famous cities in the world for a variety of reasons. Shown in countless movies and TV shows, New York City is a beautiful place full of fun and amazing sights. If you haven't already thought about it, here are five great reasons why New York City should be your next vacation destination.
Nature and Greenery
When you think of a city, the last thing you think about is nature and greenery. New York City is America's greenest city with around 1,700 parks. The most famous of these parks being Central Park, which is only the fifth largest park in the city. There are many activities to take part in in Central Park including cycling, walking, and horseback riding.
Times Square
Lit up at night, Times Square is a real wonder to behold. With huge electronic billboards and so much to do, you will feel like you are in a movie visiting the famous heart of the city. You may even be lucky enough to catch a flash mob. Times Square offers many things for visitors to do including visiting a huge Toys R Us store, Madame Tussaud's and a Hard Rock Café.
Museums and Galleries
If you are a history or art buff, New York City has some of the best collections in America. The American Museum of Natural History is a must-see for anyone visiting the city, especially if you are interested in all things dinosaur. For all the art lovers, the Metropolitan Museum of Art and the Museum of Modern Art are fantastic opportunities to see some wonderful pieces and are a great way to spend your day.
Broadway
New York City is famous for its theatrical and musical performances and you must see a show whilst you are in the city. Whether you wish to see a classical favorite or watch a new show that has been mastered by professionals, you will be leaving awed from any show. New York City don't do things by halves and this includes their Broadway shows – you may even be lucky enough to catch a celebrity face or two. You will also need somewhere to stay whilst visiting the city and the accommodation is endless. New York Secret Hotels have some of the most beautiful hotels whether you wish to stay in the city itself or outside in Manhattan.
Shopping
New York is shopping heaven, with some of the most famous brands available. Makeup and clothes are especially big in New York City and this gives you the chance to shop your favorite brands in their shops, rather than on the internet. Just ensure that you have enough spending money with you as it can be very tempting shopping in the city.
New York City has so much to offer for visitors, and these are just five of the great reasons to visit. Visit in winter if you love snow and ice skating or visit in the summer to enjoy an ice-cream in Central Park.