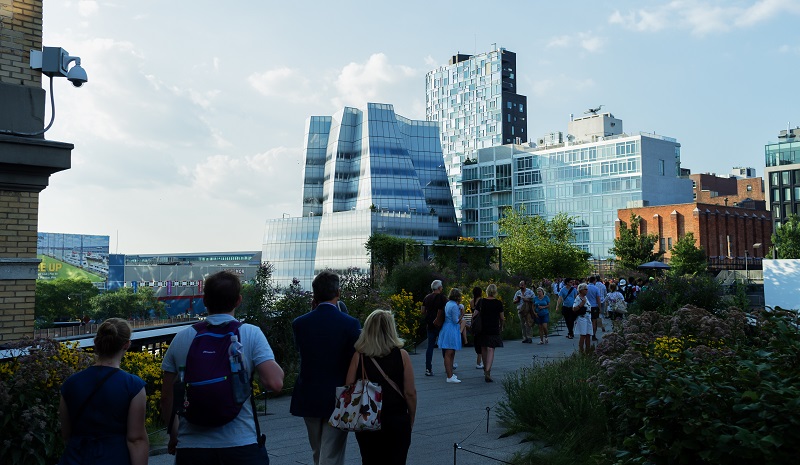 Wanting to take a trip to New York City, but afraid it's outside your budget?
Visiting New York City can be incredibly expensive, especially if you do the typical tourist things like shows, restaurants, and museums. But you don't need to spend a lot of money to experience the real New York. In fact, you may get a more authentic New York experience by skipping some of the big tourist attractions and seeking out lesser known ones.
So if you're worried you don't have the budget for a big trip, keep reading. We've got the six best free things to do in NYC that will keep your wallet full!
1. Friday Nights at the Museum of Modern Art
Dying to see the Picassos at the Museum of Modern Art, but not too excited about the $25 admission fee?
Hit up the museum on a Friday instead. Every Friday, the museum offers free admission from 4pm to 8pm. You can also check out the sculpture garden for free on Fridays from 9am to 10:30am.
2. Brooklyn Botanic Garden
When the hustle and bustle of the city gets to be too much for you, the Brooklyn Botanic Garden is the perfect place to escape.
This botanic garden is just a stone's throw from Prospect park, and every Tuesday, the admission fee is waived. You'll find much more than flowers here as well. The gardens are also home to a zoo, the Lefferts Historic House, and the LeFrak Center by the lake.
3. The High Line
It's no secret that the High Line, an elevated park built over old railroad tracks, is free. But, if you go there on Tuesday evenings, you're in for an extra special treat.
On Tuesdays, the Amateur Astronomer Association sets up telescopes between West 15th and West 16th street. You can enjoy a peaceful evening gazing at the stars and strolling around the park in a much less crowded atmosphere.
4.  Staten Island Ferry
No trip to New York City is complete without a visit to Staten Island. And lucky for you, getting to the island is free when you ride the Staten Island Ferry.
If you have haven't gotten your ferry fix after Staten Island, it's also worth noting that the East River Ferry is only $4 on weekdays and $6 on weekends. This ferry is a great way to see lower Manhattan and Brooklyn. If you start getting sea sick however, you may want to go for Manhattan double-decker bus tours instead.
5. Tour the Brooklyn Brewery
Williamsburg is a cool neighborhood to check out on its own, but if you're over there, you might as well stop by for a free tour at the Brooklyn Brewery.
Here you can learn about the fine science of beer making and even get some free samples of their finest beers. Free tours are available every weekend on the half hour. But be aware, spaces tend to fill up quickly.
6. Take a Tour of Central Park
Everyone knows Central Park, one of the world's most famous parks, is absolutely free to visit.
However, what many don't know is that the park offers free tours as well. This is a great option for anyone who is overwhelmed by the sheer enormity of the park, but would still like to see its highlights. There are several differently themed free tours, so you can choose which one best suits you.
As you can see, a trip to New York City doesn't have to be expensive! And with all the money you're saving on free activities, you should be able to splurge on a nice dinner or night on the town!