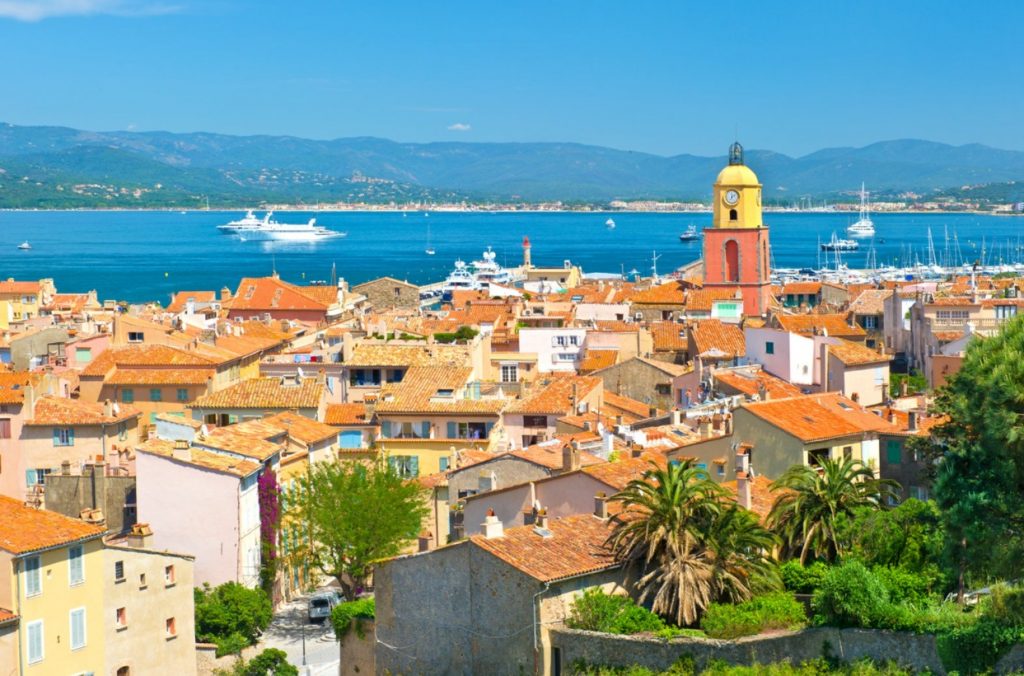 If you imagine Saint-Tropez to be a big town, then you will be surprised that it is much closer to the size of a village. In truth, it is part of its beauty. But there are quite a few things to visit and here is ten of them.
Saint-Tropez
When tourists come to this location, they are usually looking to be seen on one of the beaches and to rent a beautiful villa in St Tropez. But after that, here is where they go:
THE SAINT-TROPEZ CITADELLE
Established as a key defence between Toulon and Antibes, this 17th century fortress stands at the East point of Saint-Tropez. One of its great moment in history was to withstand the attack of 21 Spanish galleons in 1637.
MUSÉE DE LA GENDARMERIE ET DU CINÉMA (MUSEUM OF THE GENDARMERIE AND CINEMA)
The mix between these two very different worlds, comes from the fact that this police station (location) was often used in films. Interactive exhibits and movie memorabilia to be found inside.
L'ANNONCIADE (ART MUSEUM)
Before becoming a museum, this location used to be a chapel. Today, inside, you will find work of arts from Saint-Tropez's own Paul Signac, as well as Matisse, Braque and Bonnard, to name a few.
THE BUTTERFLY HOUSE
If you are fascinated by butterflies, this museum is for you. It gathers over 35,000 butterflies in one location.
SAINTE-ANNE CHAPEL
This chapel is particularly famous for having been the church where Mick and Bianca Jagger got married in 1971. A few of their guests were: Paul McCartney, Ringo Starr and Eric Clapton.
THE SAINT-TROPEZ MARKET
Over 100 stalls are open to the public, on market days, twice a week. It is held at Place des Lices, close to the harbour. Come for food, flowers, clothes and more.
THE SAINT-TROPEZ HARBOUR
If you did not come for the glamour of Saint-Tropez, the beaches we will mention below, are not for you. Instead, hang around the harbour, in some of its unpretentious joints.
COASTAL TRAIL
Contrary to what you could imagine, the coast near Saint-Tropez remains quite untouched by the hands of men. Which is great news for all nature lovers, looking to go for walks.
PLAGE DE L'ESCALET (BEACH)
It is impossible to talk about where to go in Saint-Tropez, without mentioning its beaches. Located in a recess between Cap Camarat and Cap Taillat, you will find pebble and sand beaches.
PAMPELONNE BEACH
We kept the best for last. That is where you want to go, to see and bee seen. Its popularity started in 1955 and never wavered afterwards. Five kilometers of white sand and warm water awaiting you.