After hiking for quite some time now, I realized how amazing it felt. There's something about feeling the burn and sweating your butt off as you climb the rocky terrain. It isn't just about the beautiful scenery once you get to the top, but admiring the journey, meeting the locals, and feeling like you earned that massive plate of food right after!
With the many mountains interestingly carved and built for our legs to explore, it can get overwhelming choosing the best for your day hike! When I visited Europe, there wasn't only a smorgasbord of wonderful attractions to visit, but mountains to hike as well!
That's why I did my research and found beginner to intermediate hikes good for a whole day of burning calories. After exploring mountains with breath taking views and adventurous experiences, I've set out here ten of the best day hikes in Europe.
Ten Best Day Hikes in Europe
Whether you've never attempted to climb before or consider yourself an advanced hiker, it doesn't matter.  Here are some fantastic hikes in Europe that you have to visit:
The Ladder of Kotor is a historic cross-country route connecting to the town of Kotor. While it isn't exactly a ladder, it's a steep and zigzagging path, where you'll feel like you're going through an infinite series of U-turns.
But once you're out in the open, you'll find the village ruins of Spiljari and the captivating (however, dilapidated) St. George's Church. When you reach the top, you'll find the fantastic views of the Kotor Bay.
Just remember that while it's an easy trek, it can be tough on your knees. I recommend using hiking sticks to keep balance and avoid straining your knees too much.
The Pico Ruivo is the highest point of Madeira, a challenging hike with two equally amazing routes. The Pico do Arieiro trail is one of them, which can be accessible by car. It's also the third highest peak in Madeira!
However, it does have steep ridges and some areas where you will be passing through steep slopes and tunnels. So while it's a suitable day hike, it isn't ideal for absolute beginners.
The four-hour hike to the peak is worth it, offering the spectacular views. You will see the whole island of Pico Ruivo, an abundance of wildflowers, and the volcano crater valley.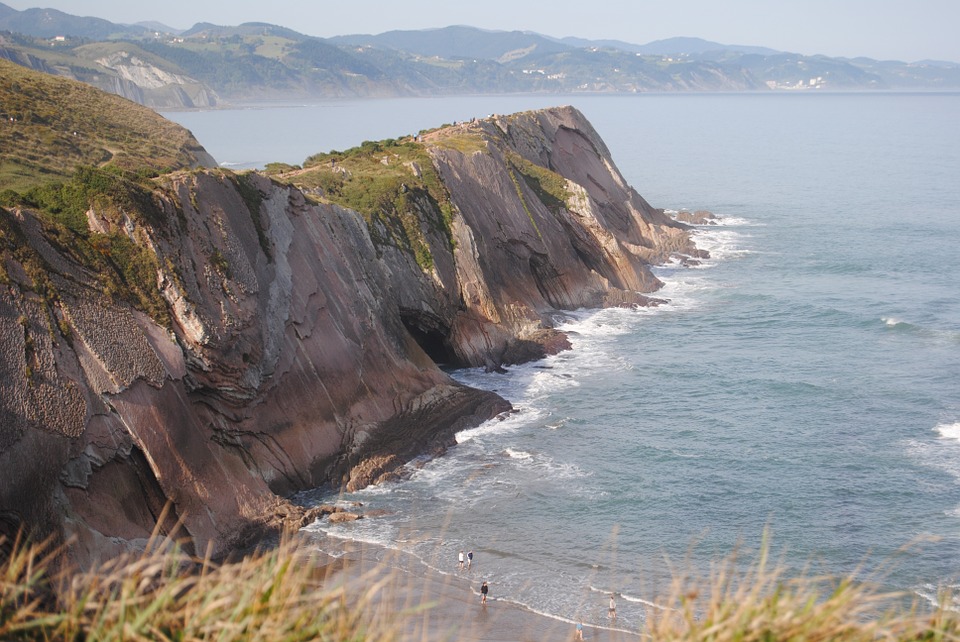 This is an excellent hike for geological fanatics, located in the Basque region of Spain. The Flysch route showcases a host of unique and natural rock formations that were created from the wonders of climate change and mother nature. Some of these rock formations have been dated back to over 50 million years!
Another fun fact about this climb is that this is where Games of Thrones filmed many of their episodes. With its picturesque landscape down to its thrilling cliffs, this is one day hike you'll never forget. Make sure to visit during low tide to appreciate its full view.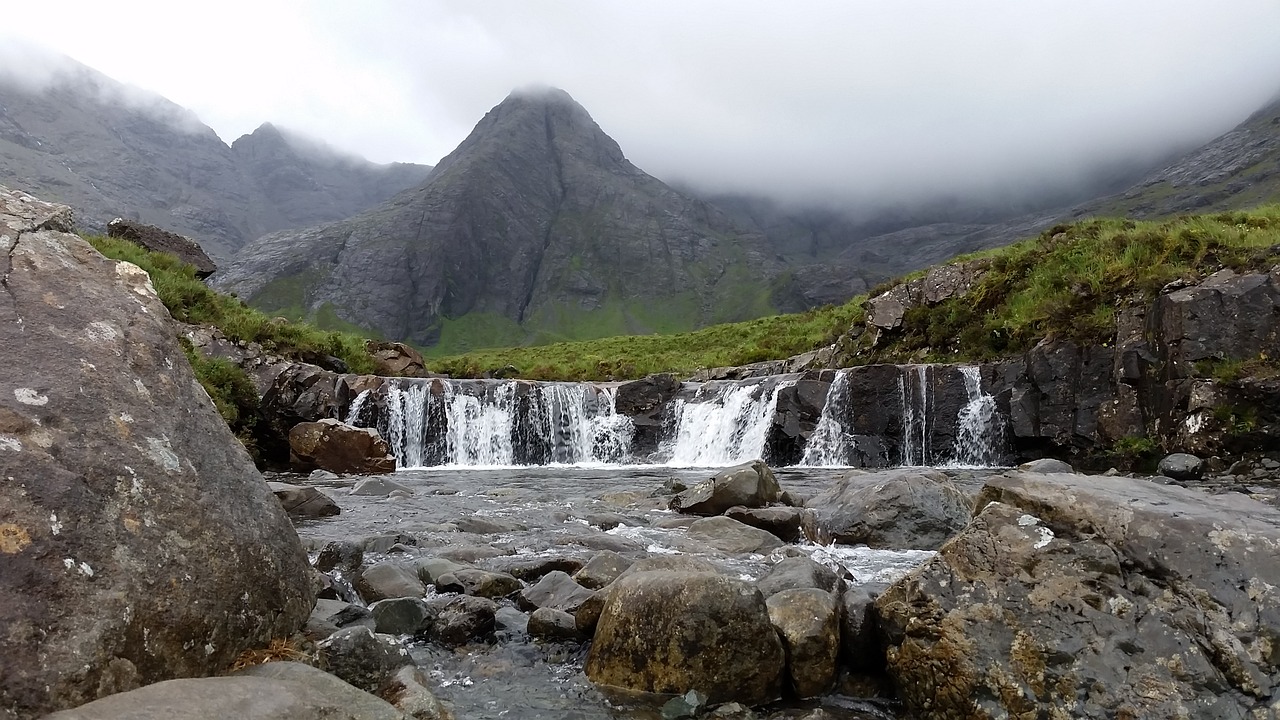 The Fairy Pools deserves its name for its fantasy-like views and clear waterfalls. The waterfalls would cascade over its dark grey rocks, with the impressive backdrops of the Cuillin mountains. There's just something about its clear blue waters that make the experience magical.
I also love how easy the hike is, only taking three hours. And once you reach the Fairy Pools, you can choose to appreciate the views or even take a dip. Known as one of the most amazing sights and places in Scotland to visit, you'll be under a spell from the Fairy Pools' captivating waters alone!
The Plitvice Lakes National Park is one of the most unique attractions you'll see. There are 16 interconnected lakes in different hues of turquoise, green and blue, all with wonderful waterfalls that cascade peacefully as you climb. You'll feel like you're in a fairytale!
Besides taking some snaps of the breathtaking views and waters, you can go caving or spend a few days exploring via boat or electric train. Head on to the Veliki Slap when you're there, which gives you a picturesque view of the clear lakes with blended hues.
I recommend you visit in early October when the weather is perfect. Also, while hiking shoes aren't necessary, bring warm clothes and socks if you plan on staying for the (cold) evening.
When you want to visit the French Alps, then you should visit the Lac Blanc, probably the most scenic and easiest day hike. It's one of the most famous walks in Chamonix that anyone will be able to do and enjoy.
All you need to do is to take a cable car from Chamonix, and then a chairlift to the Index. After that, you'll begin the hike to Lac Blanc, which is mostly downhill.
The path is rocky, so make sure to pack in durable and robust hiking shoes.  Expect terrific views of snow-covered peaks, even during summertime.
When in Crete, you have to visit the Samaria Gorge! It's probably the longest gorge in Europe, always offering stunning views no matter the time of day. For me, this was one of the most epic day hikes I've ever done.
What makes the hike epic? It isn't just the long climb up to the peak, but the many times you'll be crossing (or even wading) rivers.
Expect to see an abundance of natural structures, as well as beautiful flora and fauna. Also, with a car rental in Crete, you can visit the church and village remnants on your way, which offers a lot of fascinating history of Crete.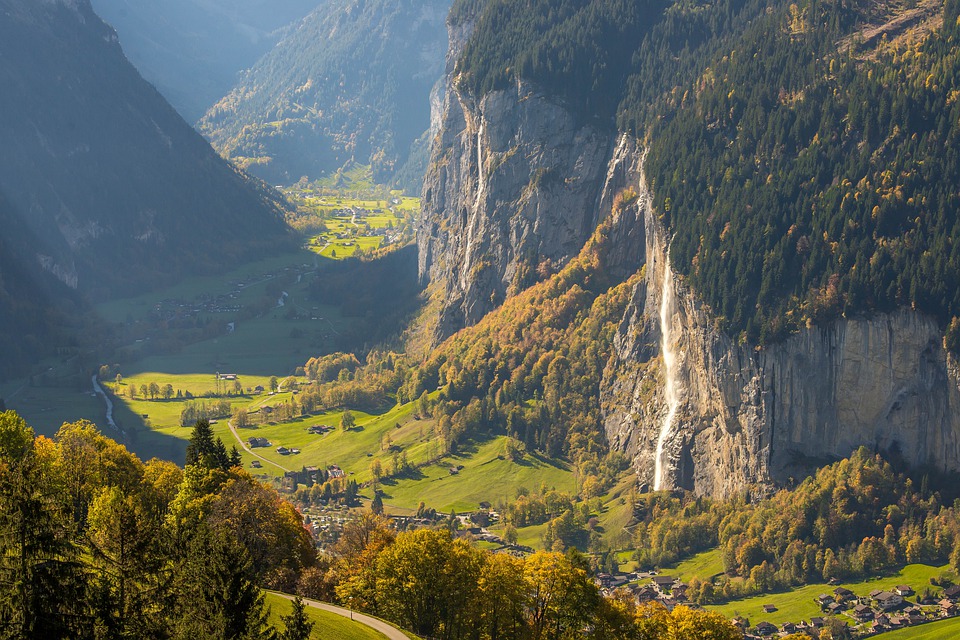 What makes Lauterbrunnen one of the perfect spots for family fun is its excellent location. It's found in the heart of the Swiss Alps, with scenic hikes you can enjoy any time of the year.
The hike alone feels like you're on the way to heaven. You'll be surrounded by green, pristine peaks, snow-capped peaks and turquoise lakes. With the crisp mountain air, the perfect breeze, and breathtaking scenery, you'll feel like you're in a whole other world.
While I recommend you hike to the Schilthorn Peak, it's quite challenging for beginners. If you're not able to handle the altitude and long distance, you can ride a gondola to head back.
If you're looking for a memorable hike in Europe, Austria has got to be one of the ideal countries to visit. Zillertal is a must-see, with over a thousand kilometres of trails that both beginners and advanced climbers will appreciate.
From the climb up to when you reach the peak, one will find a vast view of the mountains and snow-fed rivers. It's beautiful to visit during the winter, when you can also go skiing!
Last but not the least, Stavanger in Norway gives you the stomach-churning photo opportunities and terrific scenery from the cliff! It only takes two to four hours to get to the peak, with Pulpit Rock being a must-visit. Take a photo by the edge and enjoy the view of the clear waters!
BONUS: How to Prepare for a Day Hike
Now that you know all about the wonderful mountains you can check out for a day hike, I want to share some friendly reminders and tips when preparing for one:
If you're a first-timer or solo backpacker, consider joining a group or club you can hike with for the day. Not only will it lessen the risk of getting lost, but you'll also have fun and stay motivated with new friends! But if you do plan on hiking alone, make sure to leave your trip and hiking plans to trusted loved ones, just in case.
Before your first hike ever, condition both your mind and body to build up endurance. You can do so by taking a walk or hiking at least once a week at your local park, and you can also record your progress by using health apps along with wearable tech.
Learn to hydrate correctly, bringing at least a litre of water with you. You might also want to have small snacks ready as you climb to avoid losing energy. Nuts, protein bars, or anything filled with carbs and protein help energize!
If you're planning to camp, make sure to pack the best camping tent– think about how many people are camping, what kind of terrain you'll be camping on and what the weather forecast looks like.
Wear clothes that are breathable and according to the weather of the day of your hike. I recommend you wear thin layers, which gives you the better control over temperature regulation.
Make sure to choose the best hiking pants for your trip (depending on the terrain, weather etc)
Wrapping It Up
Did any of these day hike ideas around Europe inspire you? I hope you found one you can start off with during your next adventure!