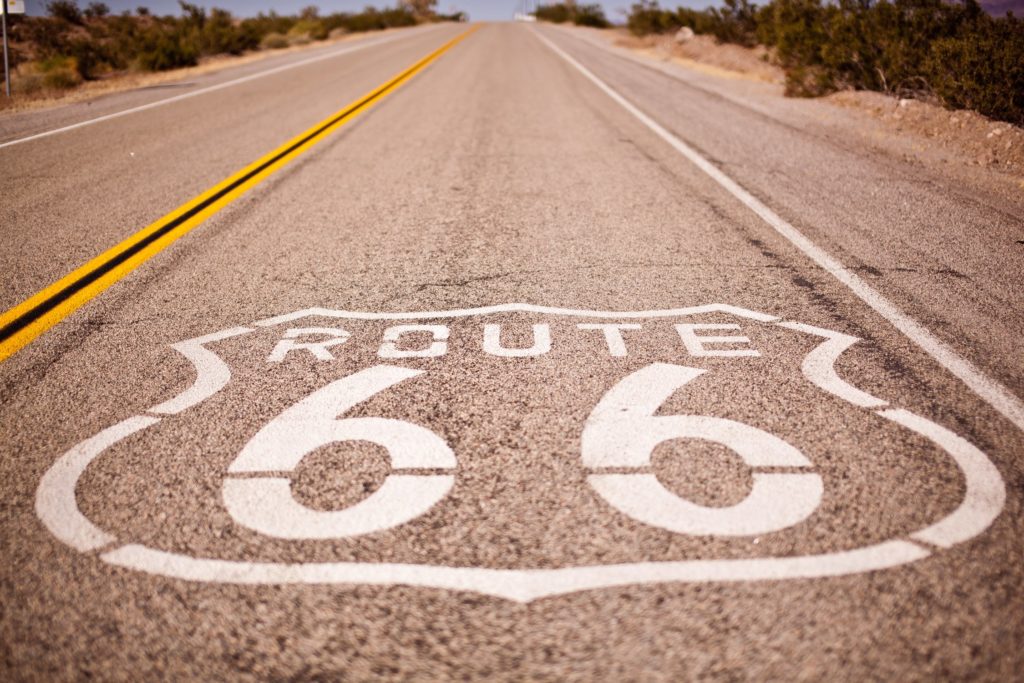 Road trips are a once in a lifetime experience, giving you complete freedom to explore your given route with no real constraints. Whether you give yourself two weeks or longer, with plenty to explore along the way, a road trip is what you make of it. Find out about some of the best road trips in the world below, to inspire you for your next adventure.
Route 66, USA
This is a route you must have heard of. Stretching across an area of more than two thousand miles and crossing into eight states, it is a road trip that gives a glimpse into small-town America and has become a popular tourist attraction. It is usually cited to take two weeks to do the route, but ideally, it should take slightly longer than this. For the ultimate road trip, you'll need the ultimate vehicle, too! Be sure to check out the range from E-Z Rental Car to pick the best vehicle for the job. Be sure to check out the famous dishes and landmarks along the way. The states the route passes through are:
Illinois
Missouri
Kansas
Oklahoma
Texas
New Mexico
Arizona
California
Wild Atlantic Way, Ireland
2750km in length, this tourism trail takes in some of the best parts of the north and south coasts of Ireland. For those who want to discover some of the hidden gems, the beautiful country of Ireland has to offer, be sure to tick the Wild Atlantic Way off your bucket list. Remember to give this trip time, and choose the right vehicle for the job, as you will be covering the distance with some twisty and windy roads involved! Some stops along the way include:
Inishowen Peninsula
Donegal Bay
Connemara, including Galway
The Shannon Estuary
The Dingle Peninsula
Ring of Kerry
Ring Road Iceland
Iceland has one main ring road which is known as Route 1. It can be the perfect option if you are looking for an Icelandic adventure, and you can make it as long or short as you like. Technically speaking you can drive around with car rental in Iceland in 16 hours, but it is recommended that you take longer and ideally at least a week to complete this trip. What's more, there are various natural stop points along the way for you to indulge in to take in the breathtaking scenery that has put Iceland on the map as a must-visit destination. Coming in at 1332km, it is mainly paved and consists of two lanes.
Be sure to have a suitable mode of transport to manage the terrain and temperatures so you are driving in comfort, and some highlights of the route include:
Reynisfjara Black Sand Beach
Skogafoss Waterfall
The Golden Circle
Great Ocean Road, Victoria, Australia
The Great Ocean Road is a world-famous coastal drive along the southwest coast of Victoria. With beachside villages, clifftop view and nature and wildlife along the way, it spans 400 km and will take you from the town of Torquay to Nelson, on the South Australian border. Some sights to definitely catch include:
Gibson Steps
London Arch
The Grotto
A perfect choice for the avid beach explorer, this route offers you sea, sun, and exploration at every turn. Don't rush the trip, whatever you do, and be sure to take a tripod to get those all-important selfie snaps.
With the right mode of transport, appropriate planning, and an adventurous attitude, you can turn your next road trip into the trip of a lifetime. Be sure to consider one of these destinations for your next road trip, and see where it can take you!